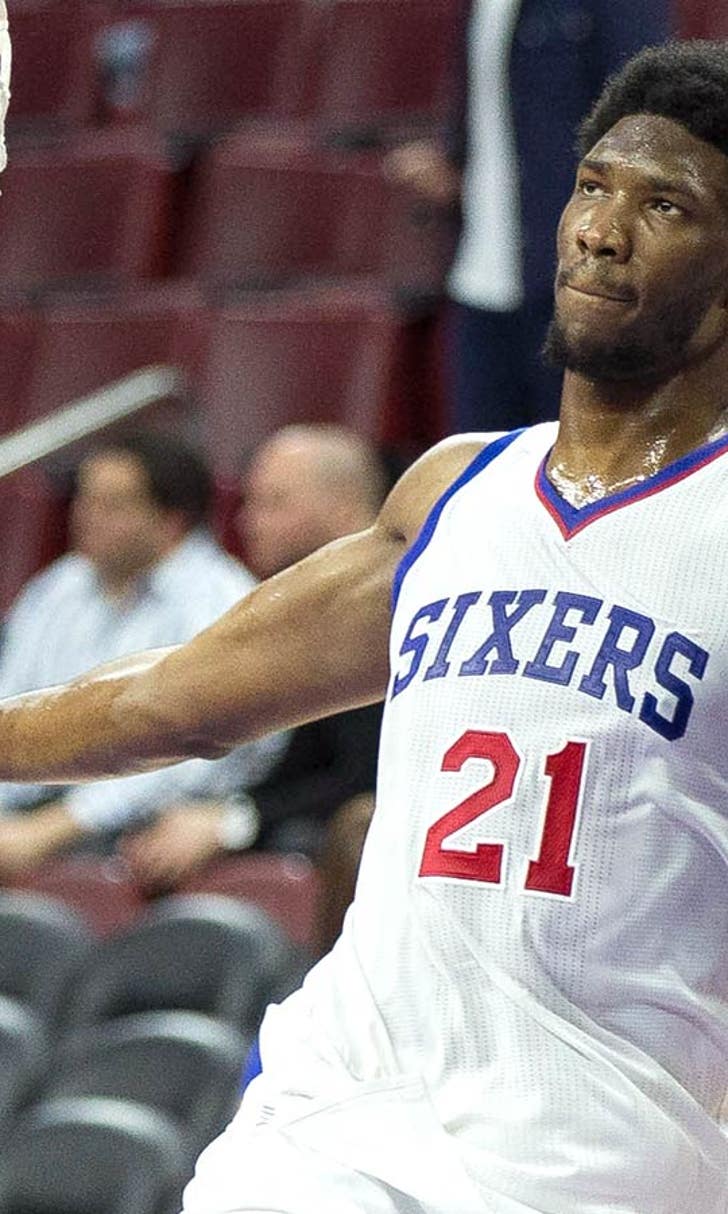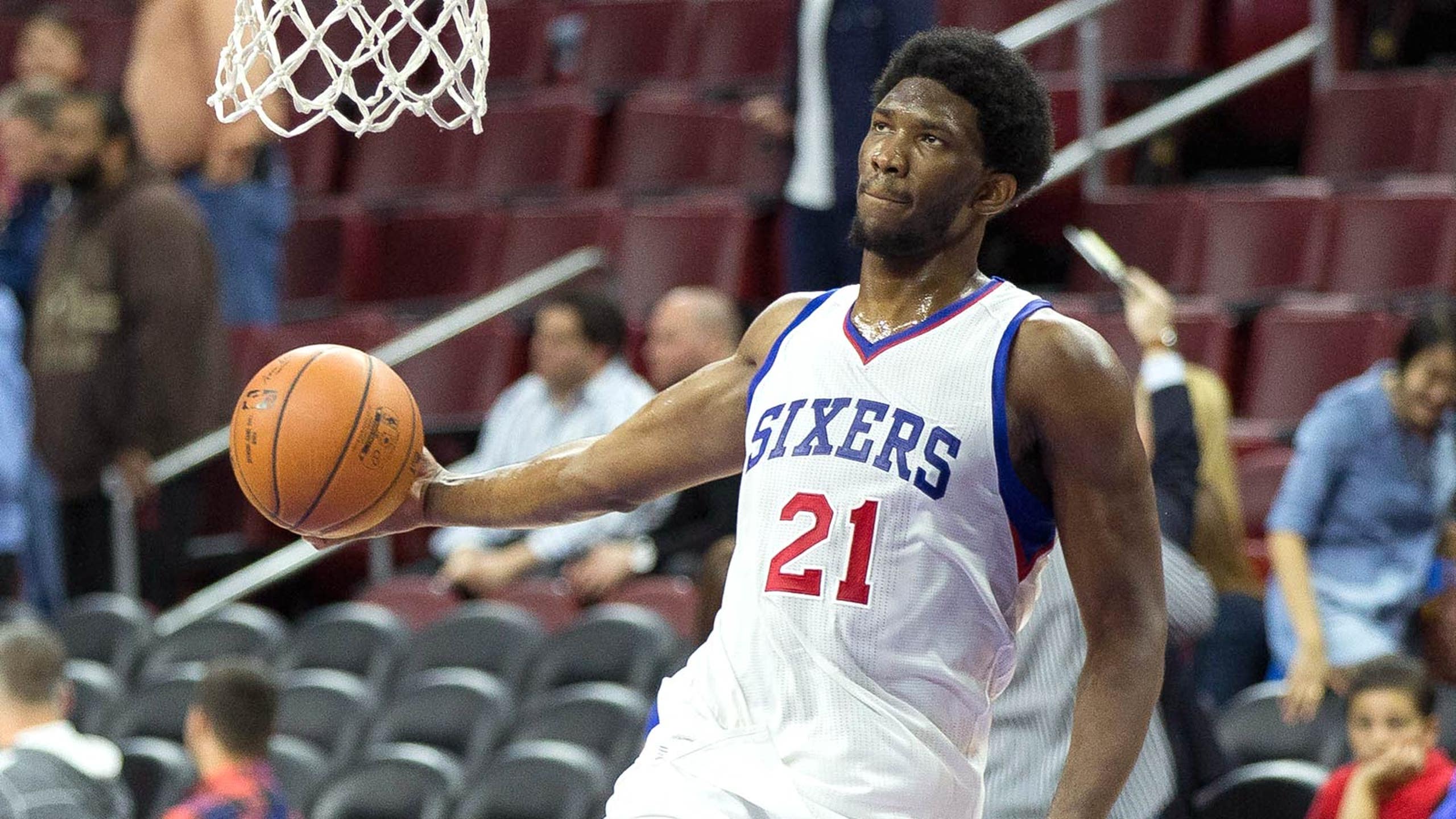 How will Embiid's setback impact Philly's upcoming draft?
BY foxsports • June 15, 2015
The Philadelphia 76ers are trying to build their organization from the ground up, and last year's third overall pick, Joel Embiid, was supposed to be a pillar in the construction process. 
But recent news that Embiid's surgically-repaired foot isn't healing quite like it's supposed to may force Philadelphia to change its plans in the 2015 draft. Here's Bleacher Report's Alec Nathan with more:
"The team's trajectory (or lack thereof) suggested the status quo would remain intact come June 25. And despite the deflating news about Embiid's foot, it should probably stay that way. Assuming Karl-Anthony Towns and Jahlil Okafor are the first two players off the board, Hinkie should target the prospect he thinks can provide the franchise with the greatest long-term benefits—whether that's D'Angelo Russell, Emmanuel Mudiay or the fast-rising Kristaps Porzingis."
Philadelphia isn't good enough to fill holes in its roster quite yet. They still need to take the best player available, whoever that may be. General manager Sam Hinkie is too smart to think he needs to go out and try to replace Embiid, and it's doubtful the young center's unfortunate injury will change his thought process in any way.
(h/t: Bleacher Report)
Photo Credit: Bill Streicher/USA TODAY Sports
---
---