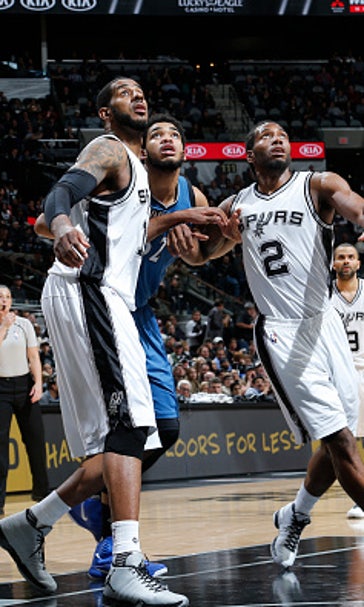 How the San Antonio Spurs can win the NBA title next year
May 13, 2016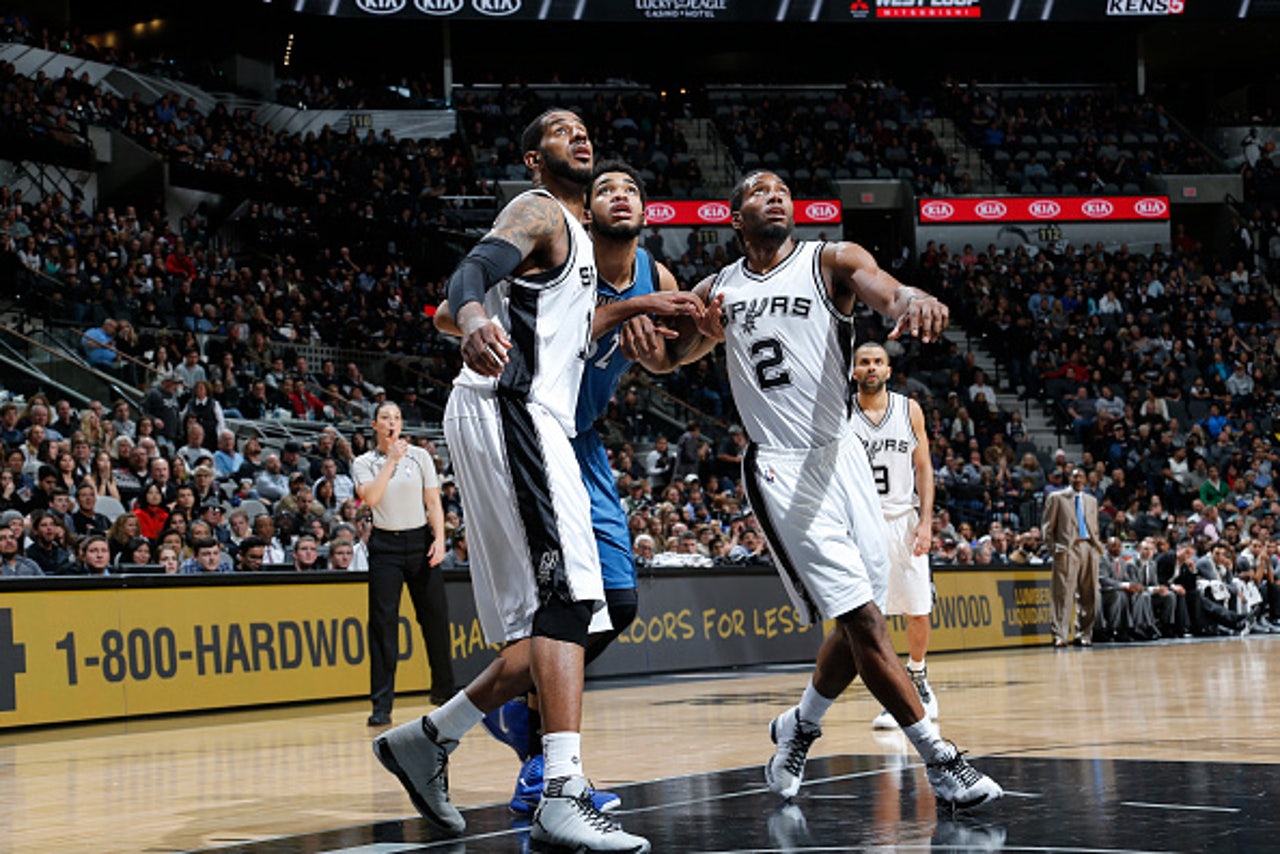 Never bury the San Antonio Spurs. It's a phrase you've likely overheard in a bar at some point or another/dozens of times over the past 10 years. Whether their season ends in disappointment or covered in sticky champagne, the Spurs always find a way to improve over the summer, be it via a personnel change or ideological evolution.
In 2009, they won 54 games but were eliminated in the first round by the Dallas Mavericks. Two seasons later, they won 61 games and were again quickly shown the door by the Memphis Grizzlies. Just over one year ago, a gimpy Chris Paul dismissed the Spurs with a ridiculous go-ahead runner right before the final buzzer.
All that led to this 2015-16 iteration, the best regular-season team in franchise history. After cultivating LaMarcus Aldridge, the Spurs watched him harmonize beside a 24-year-old Kawhi Leonard (who won his second Defensive Player of the Year Award and finished second for MVP), Tim Duncan, Tony Parker, Manu Ginobili and everybody else.
They won 67 games and finished with the best defense and third-best offense in the league. But it wasn't enough. Thursday night they were eliminated in shocking fashion by the Oklahoma City Thunder.
Last offseason, the Spurs' front office flexed its muscles and showed how shrewd it can really be. This July will be no different. If Duncan and Ginobili retire, or opt out of their contracts and re-sign for something around the league minimum, the Spurs should have over $20 million in cap space to play with in free agency. 
Here's a closer look at why their sixth championship may be just around the corner. All the reasons listed below are connected in some way or another.
No organization respects continuity like the Spurs. Last summer's cap-clearing transaction aside, no team understands how important it is to maintain its own players within a system and culture that grows stronger with each passing season. 
Duncan and Ginobili may retire, and, on-court postseason struggles aside, if they do it'd be a huge blow to the Spurs' mainframe. San Antonio is Duncan, and Duncan is San Antonio. Nobody knows what that franchise will look like when he finally decides to hang them up, but there's a decent enough chance that both Hall of Famers will come back. 
Why wouldn't they? Duncan finished second overall in Defensive Real Plus-Minus this year, and the Spurs were historically strong on that end of the floor when he played. Ginobili was as efficient as ever. On-court contributions would be missed, but not more than their abstract positive influence within the locker room, team meetings and early-morning charter flights. 
Along with Gregg Popovich, Duncan and Ginobili are the face of success. Is it likely they sustain that excellence after they're gone? Probably. Year 2 of Leonard and Aldridge will be even smoother than Year 1 no matter what; there's a very good chance Leonard continues to improve on both ends of the floor. 
Parker and Danny Green will be back. So will Popovich. And Boris Diaw's contract is only $3 million guaranteed. As things stand right now, they won't have enough space to offer any max contracts, but that's how things looked at this time last year, too. And they ended up with Aldridge. 
So, what should the Spurs do in free agency? Which players should be on their wish list? Can they lure Mike Conley away from the Memphis Grizzlies, Kevin Durant away from the Oklahoma City Thunder or Dwight Howard from the Houston Rockets? 
Right now, for financial reasons more than anything else, it feels less than likely for all three. San Antonio would have to discard key cogs like Green, Patty Mills and Diaw to clear enough cap space for a max contract. Doing so wouldn't be hard, but it's not worthwhile unless they absolutely know what they're getting in return.
On the other hand, do they really need another star, or would a solid playmaker who can shoot and defend do the trick? Matthew Dellavedova looks like a perfect fit, but he's restricted and it's possible the Cavaliers wouldn't let him walk to a potential Finals opponent. 
The rest of the free-agent market is pretty thin, but anything can happen with one of those three aforementioned All-Stars if Popovich can get them in a room. Pau Gasol and Joakim Noah are two other options, but only if they're willing to take a reduced salary. Even then, it's unclear if they'd actually make the Spurs a better team.
If the Spurs did absolutely nothing, had Ginobili, Duncan and David West pick up their player options then added a first-round pick to the roster (or summoned one of their harvesting talents from overseas), they'd still be one of the two or three best teams in the NBA next season. 
Improvement from the likes of Leonard and Kyle Anderson could balance out decline from Parker, Ginobili and Duncan. That still may not be good enough to take down the Golden State Warriors, let alone the Thunder, but it's a better path to winning it all than what 27 other teams are walking on. 
That said, the Spurs don't do things that way. They understand better than anyone how to separate continuity from stagnation. The roster will look different, and maybe the playing style will too. Aldridge is notoriously defiant when it comes to playing center, but that may ultimately be what the Spurs need him to do if they're to hone small ball tactics during the regular season that are necessary for the playoffs. 
The Spurs' loss was a real heartbreaker, but they'll be back next year. No matter what, they always are. 
---
---