National Basketball Association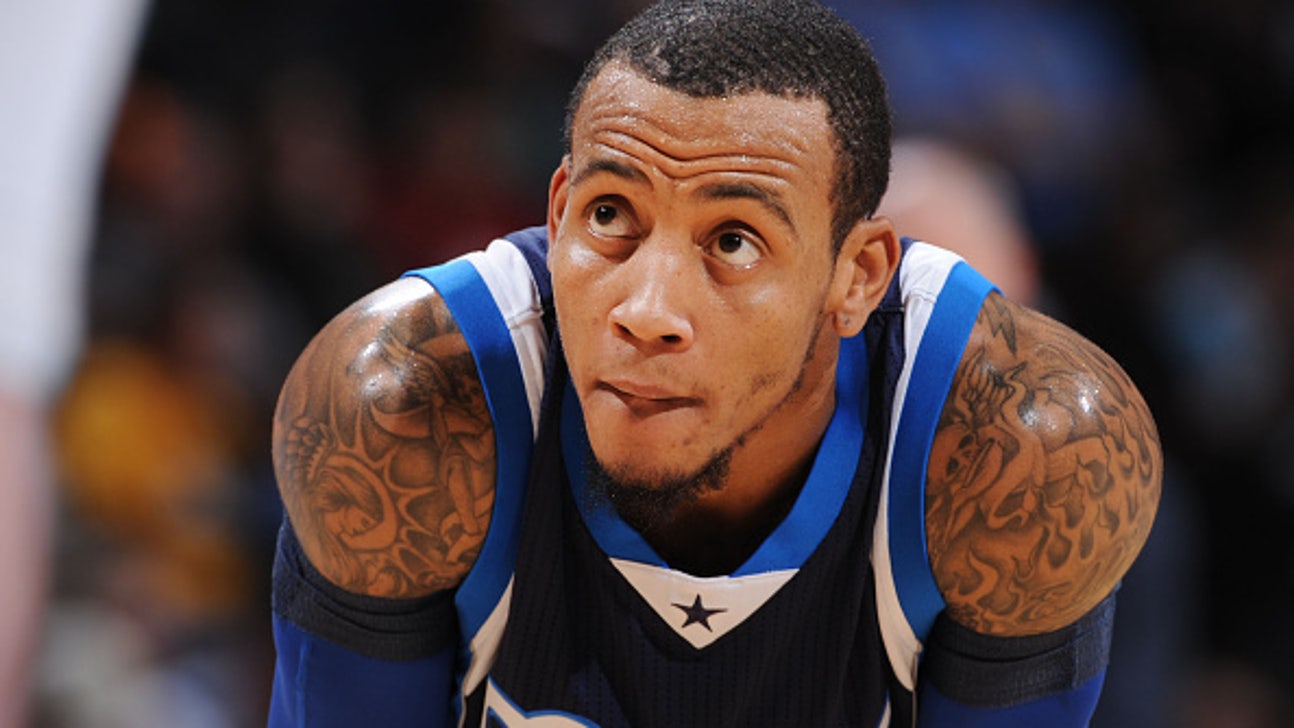 National Basketball Association
How the Pacers' new identity will look
Published
Jul. 7, 2015 5:26 p.m. ET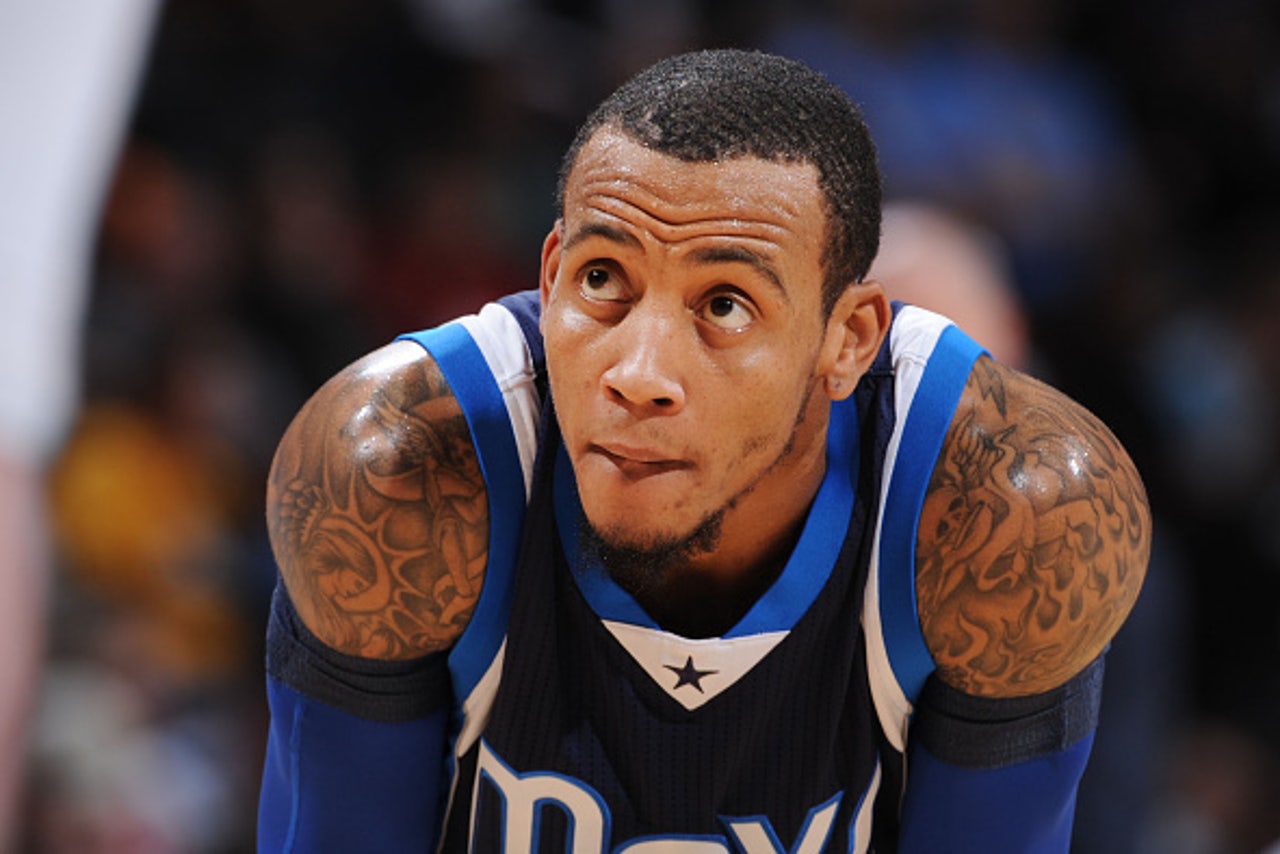 By Brett Koremenos
After spending the past couple offseasons playing it safe by making under the radar acquisitions and placing their faith in continuity, the Indiana Pacers have gone a drastically different direction this summer. Starting with David West's decision to opt out, Indiana's management, a group with the reputation for taking the safe bet, are going all-in on a risky remodel.
West, along with fellow veteran frontcourt players Roy Hibbert and Luis Scola – three players who soaked up the majority of their frontcourt minutes last year – are now gone. That trio combined for 74.5 minutes per game, but more importantly they were the driving force behind a "power basketball" identity the that helped push the Pacers to two straight Eastern Conference Finals. With holdovers Rodney Stuckey and Lavoy Allen securing new deals and the additions of volume scorer Monta Ellis and rookie first round pick Myles Turner, there is no doubt Indiana is going to look decidedly different next fall.
After years of playing with traditional, plodding bigs and, as a result, dealing with cramped floor spacing, the Pacers are poised to unleash smaller, sleeker lineups on the regular. In fact, the current roster only contains three traditional big men – Allen, Turner and Ian Mahinmi – so Frank Vogel couldn't play the "power" basketball of old even if he wanted to. And given those Hibbert-West centric years produced three consecutive seasons in which Indiana failed to rank higher than 19th in offensive efficiency (Paul George's absence in the latest campaign obviously did the team no favors) such a shift certainly seems warranted.
Even without seeing them on the floor, it's not exactly a stretch to say more lineups featuring the slashing Ellis and the now-healthy George at the power forward will provide a boost to a dormant offense, as well as far more aesthetic appeal. But filling out the roster with wings and explosive scoring guards in order to go small doesn't necessarily guarantee success. As always, the devil is in the details and how exactly these new acquisitions will mesh in a system and rotation is hard to see right now. Who Vogel assigns minutes to at the two frontcourt spots (center and power forward) not just determine the success or failure of this plan, but what overarching system he can implement that makes all the pieces fit.
It seems only logical that Mahinmi, barring a major acquisition, will be the starting center by default. Mahinmi has always seemed to live in a perpetual "project" state, possessing an intriguing combination of size and athleticism that was undermined by horrible on/off splits. But last year, he somewhat broke that trend by producing some, well, neutral, numbers – a -0.2 rating on the court per 48 minutes compared to a +0.5 while on the bench.
The problem with Mahinmi is that unless he has substantially improved, he will likely torpedo the Pacers' offense, even with additional spacing. Despite some solid numbers per Synergy data (.923 points per possession), Mahinmi is far from a post up threat, at least when it's not against a switch. He's also never been a good pick-and-roll finisher and struggles to make passes on the roll – a skill that is becoming increasingly vital for big men in today's NBA.
Mahinmi does provide reliable size around the rim defensively while also being equipped to handle some switching, especially onto bigger wings with less off-the-dribble shake like Joe Johnson or LeBron James. He's also helped the Pacers maintain their elite work on the defensive glass. With that type of resume, Mahinmi works, at least as far as nominal starters go. Especially if Vogel incorporates an up-tempo system where Mahinmi's job on offense requires him to just lurk the baseline, awaiting drop off passes from penetrating wings rather than act like versatile, Spurs-ian big in pick-and-rolls.
The other option for heavy minutes at the 5 is Allen. A jump shooter who does excellent work on the offensive glass, Allen is basically the inverse of Mahinmi. Though it's unlikely that Allen would ever usurp Mahinmi's role as a starting 5, the Pacers, even last year, deployed plenty of lineups with him there, including ones where he was the lone big. Most of the Pacers offense with Allen on the floor revolved around him in pick-and-pops, where seemed to develop a nice rapport with George Hill, who would snake around Allen probing the defense while the big man hung back above the foul line. But despite the Pacers experiencing success in that action and the pick-and-pop being a generally hard action to defend, Allen's range doesn't extend to the 3-point line – though maybe that changes this year – and he only converted 37.2 percent of his shots from 16-24 feet, per NBA.com. In extended time, that number will have to improve considerably to overcome the limitations lineups with Allen as the lone big will have defensively.
Still, there is plenty of value to having a player that forces defenders to account for them outside of the paint, which Allen does. Ellis and Stuckey in particular, need those types of players either in the pick-and-roll or spacing alongside it to maximizes their effectiveness. And if Vogel chooses to use Allen exclusively as a 5-man, creating an offense-defense platoon with Mahinmi, he could still maintain consistent offensive concepts, using Allen in the a similar fashion to how George Karl utilized DeMarcus Cousins with the Kings last year.
Where the Pacers new look can run into some issues is if the plan with Allen has him spending a lot of time at the 4, giving the team a more traditional look. Even if it's just to open games, the Pacers will have to resort to different sets on offense because Allen lacks the off-the-dribble punch of other options for that spot (like Damjan Rudez and George, who we'll get to in a second) and can't space the floor from beyond the arc, cramping the spacing enough Ellis, Hill, Stuckey and George will struggle to consistently penetrate the defense off the bounce.
With that in mind, Rudez, a free agent signing out of Spain last summer, should and will likely see a shift in his responsibilities. Rudez, who hovers closer to 6-foot-8 than his list 6-foot-10, played primarily as a 3-man last year, but will likely see far more minutes at the power forward spot this upcoming season. Rudez struggled to adjust to the NBA 3-point line to start his inaugural NBA campaign, but finished at a sterling 40.6 percent clip from deep.
In a lot of ways, Rudez is a little like Steve Novak, offering a whole lot of floor spacing and little else – though he is capable of making more plays off-the-bounce and in pick-and-rolls while being far less of a defensive liability than the latter. The most glaring concern when playing Rudez heavily at the power forward spot will be his abysmal rebounding numbers. Rudez's defensive rebound rate of 4.2 percent is quite low... for a point guard. Granted, playing on the wing with a frontcourt full of players who do well on the glass deflates his numbers a bit, but this area was a concern for the Croatian big man when he came over. But the main reason to utilize Rudez heavily at the four is that he has enough off-the-dribble skill to take advantage of closing defenders and keeps the team on track to consistently deploy an offensive scheme based off dribble penetration from their talented, attacking guards.
Cycling through all these options finally brings us to the idea of George shifting up to the four for extended periods of time. In a vacuum, heavy doses of George at the four, playing a style reminiscent of George Karl's star-less 2012-13 Nuggets team would be the best, and most fun, offensive option the Pacers have. And it's easy to look at what the Warriors did in the Finals and say "Hey, this can work all the time now!", but a handful of games, even at that stage of the season, pales in comparison to an 82-game marathon, and that's before you add in the fact that George is just a year removed from a traumatic leg injury. That's why the role definition of Mahinmi, Allen, and Rudez will be so vital is because protecting George from too much physical punishment should be Indiana's number one priority during the regular season.
That doesn't mean the Pacers shouldn't entertain any notion of George at power forward. After all, shifting George to the four when a team like say, the Raptors has someone like DeMarre Carroll in that spot, is more than fine. The Pacers also could go the route where players like CJ Miles or Solomon Hill man the forward spot with George while taking on the more physically taxing defensive assignment. That, however, may open up it's own set of issues, like the ability to remain competitive on the glass. But the bottom line is that the Pacers choosing George as their default option at the power forward spot, rather than as a dangerous response to an opponent, could lead to a run down (or injured) star as the regular season drags on.
For any basketball nerd that delights in the study of team building in today's NBA, it's fascinating to watch franchises like Indiana dive all-in on a new trend. Some clubs acknowledge that shift with just a minor acquisition, just one player who enhances their versatility and bridges the gap between their current style and where the league is going as a whole. The Pacers sudden transition from their "power" lineups to a wing-centric roster is nothing but an extreme shift, one that will either look like a hasty, knee-jerk reaction or calculated, brilliant foresight depending on how they sort out the details.
More from RealGM - NBA:
---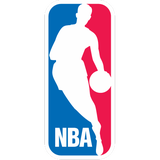 Get more from National Basketball Association
Follow your favorites to get information about games, news and more
---