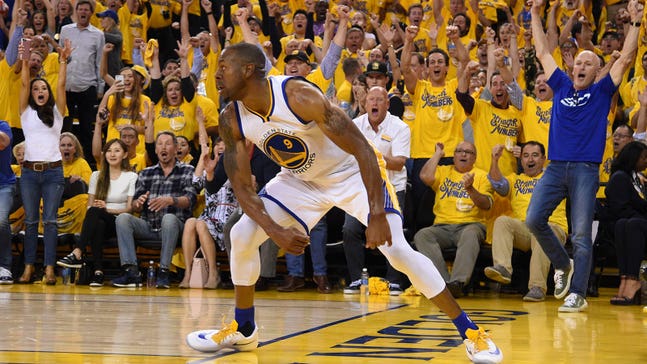 How in the world did Andre Iguodala make this wild shot?
Published
May. 18, 2016 10:14 p.m. ET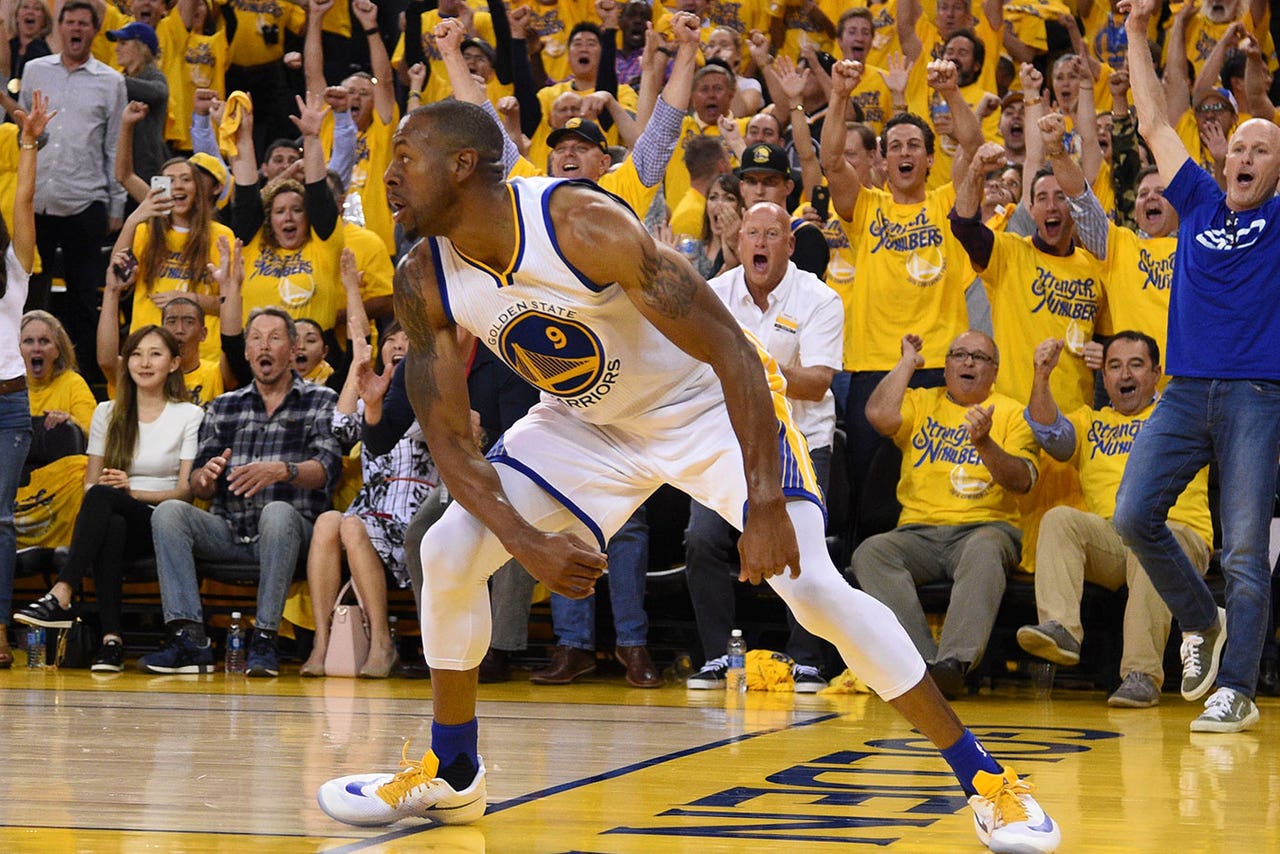 We're used to asking "How in the world did he make that?" while watching the Golden State Warriors rain 3's from everywhere in the building, but this shot from point blank range was as unbelievable as anything from deep.
Andre Iguodala, how in the world did you make this?
Can we see that again? There's something very "91 Finals Jordan" about that shot.
The Warriors closed the first half of Wednesday night's Game 2 on an 11-2 run, with Iguodala contributing seven of the 11, and it lifted them to a 118-91 win over the Oklahoma City Thunder to even the West finals. Iguodala finished with 14 points.
If Kobe makes that same Iguodala shot, a statue is immediately erected & a new network is created to run it on a loop 24/7 #GSWvsOKC

— Jason Day (@JasonDDay) May 19, 2016
---
---