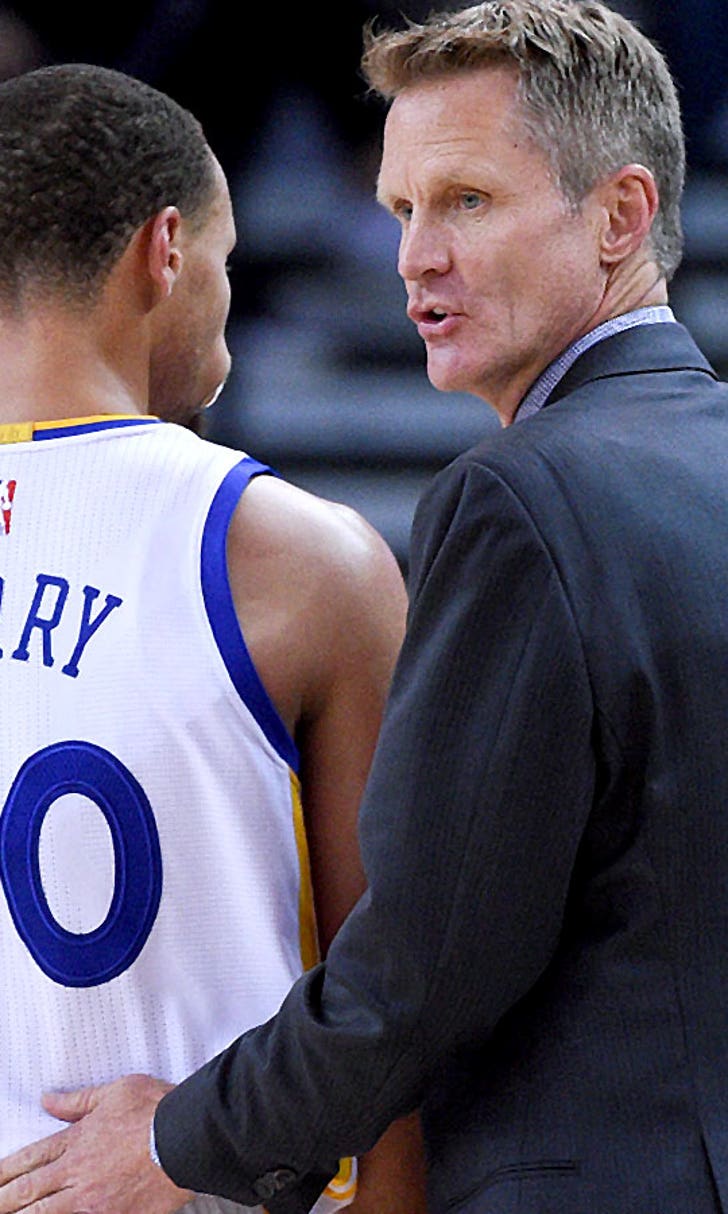 How close is Steph Curry to Steve Kerr's ideal 'Roboshooter'?
BY foxsports • January 28, 2016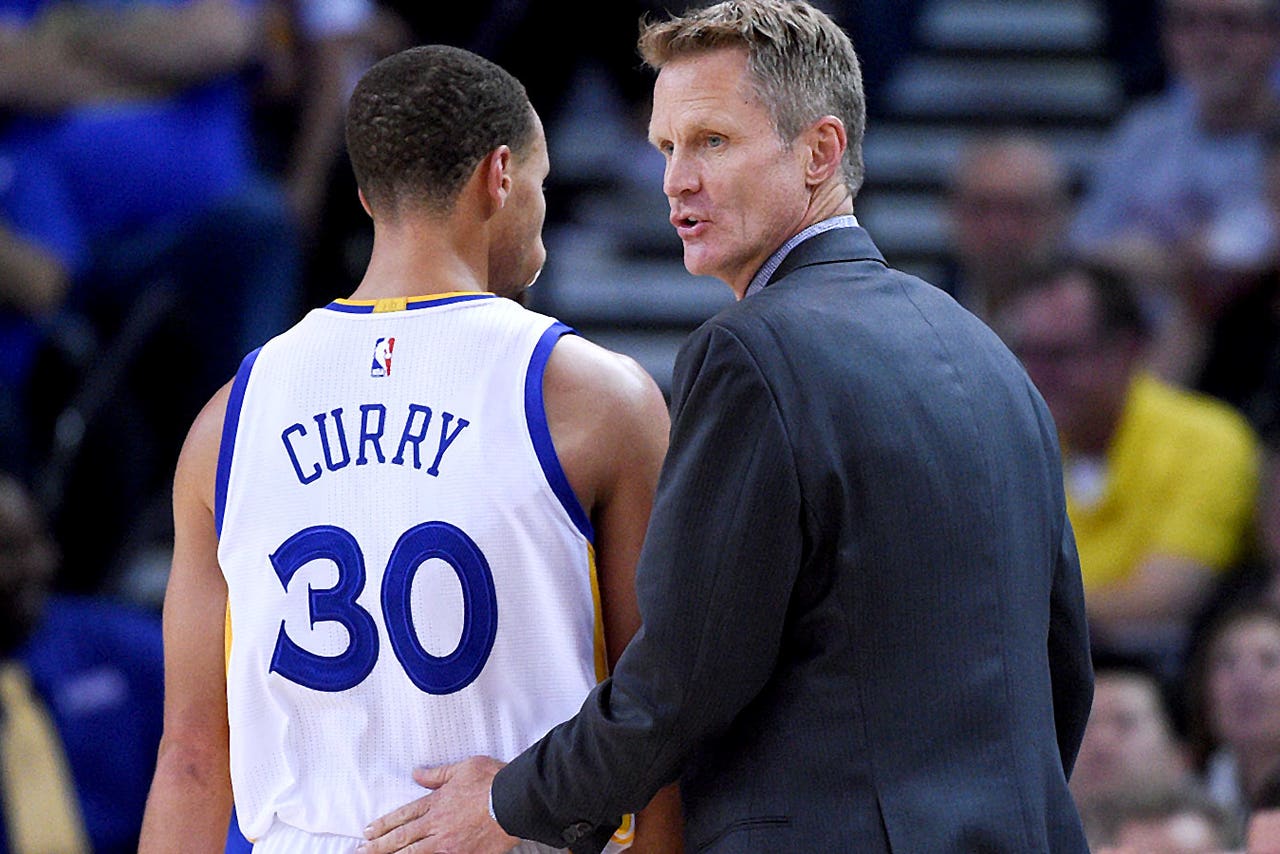 Long before Golden State Warriors point guard Steph Curry solidified his status as the greatest shooter who ever lived, his head coach, Steve Kerr, was one of the most accurate three-point shooters in NBA history. (Or, to be more precise, the most accurate three-point shooter in NBA history, with a career average of 45.4 percent, per Basketball-Reference.)
Over a decade ago, Kerr wrote an article for Yahoo! called "Creating the perfect shooter." In it, he identifies several traits from some of the game's very best marksmen to create his very own "Roboshooter." 
Here's a quick excerpt:
Surfers will tell you that it's easier to ride a wave than to catch one. In the NBA it is simpler to make a shot than it is to get one. Defenders are bigger and stronger than ever, and scouting reports are very thorough. A stingy defense can make it very difficult for a good shooter to get a good look at the basket. Therefore, the best shooters not only need to make shots, but to know how to get open, with or without the ball. Roboshooter will have Allen Iverson's speed, quickness and ball-handling ability in order to create a shot against a tough defender. It's amazing how often Iverson will have the ball with the shot clock winding down and a great defender on him and just make a dazzling one-on-one move to clear space for himself to shoot.
It begs the question: Is Curry the Roboshooter? Let's see, he's balanced, well-conditioned and has incredible touch. So He knows how to create his own shot against literally every defender in the league, and is as quick with the ball as anyone. His mental toughness is unparalleled:
He can knife his way around the floor, away from the ball, and curl off a screen, or pull-up off the dribble from 35 feet away—which is something he regularly does before games, kind of like a machine:
In terms of balance, Kerr cites Reggie Miller as the perfect example, someone who always has his feet under him and never strays from form. Curry can do that too. He stops on an absolute dime anywhere on the floor and rises in a straight line almost every time.
For form, Kerr mentions Sam Cassell. This is interesting because Cassell is a 33 percent career shooter behind the three-point line. But according to Kerr, great shooters don't need deep range. That's fine by Curry, whose form is poetry, and allows him to stay deadly from the mid-range as well as 30 feet.
Being a great shooter is awesome, but also meaningless if you can't get open. At the time he wrote this article, Kerr thought Peja Stojakovic was the best alive at running around away from the ball. That title now belongs to Curry, who ping-pongs his way through screens on almost every half-court possession.
And, no offense to Peja, but the coverages Curry goes up against on a nightly basis are unlike anything anyone's ever seen. 
From Allen Iverson's speed to Michael Jordan's confidence and Kobe Bryant's clutch-factor, Curry has it all. 
Is he the Roboshooter? Perhaps. Or maybe Curry's even better.
---
---