National Basketball Association
National Basketball Association
Houston's Josh Smith booed by Detroit fans in Palace return
Published
Jan. 31, 2015 8:14 p.m. ET

AUBURN HILLS, Mich. (AP) Josh Smith was booed when he went to the scorer's table to check in, booed when he touched the ball and booed again when he went to the line to shoot free throws.
Just over a month after Detroit waived the high-priced forward, Pistons fans gave him an unfriendly welcome when he returned to the Palace on Saturday night as a member of the Houston Rockets. Detroit beat Houston 114-101.
Smith, who spent nine seasons with the Atlanta Hawks, was with the Pistons for less than a season and a half. He said the boos didn't bother him too much.
''That wasn't emotional to me, because I wasn't here long enough to feel any kind of way about it,'' Smith said. ''If that happened in Atlanta, it would be tougher for me, but it didn't affect me at all.''
Smith said before the game he had no ill will toward his former team, which went on a seven-game winning streak immediately after cutting him.
''I still have friends on this team, where we hung out and we had fun times and fun memories together,'' Smith said. ''I have no hard feelings. When they went on that winning streak, I knew the process and the hard work that we had to put in right after Labor Day weekend, all the way into training camp - it was finally kind of paying off.''
Detroit cut Smith loose in late December. The Pistons started playing well after his departure, and Smith caught on with one of the league's best teams and is contributing.
''I kind of sat back and looked at it, and I saw it as being a blessing,'' Smith said. ''I had an opportunity now to play for a contender and really try to do something special this season.''
The Pistons won those first seven games after waiving Smith, but Brandon Jennings ruptured his left Achilles tendon last weekend, and Detroit began struggling again.
Smith, meanwhile, has for the most part come off the bench for the Rockets. His scoring is down, but his shooting percentage has improved.
''I've enjoyed Josh. Working with him has been great. In our system, we try to get him to do things that we think he does real well,'' Rockets coach Kevin McHale said. ''Have him drive, have him play-make, have him kick out, get defensive rebounds, push it down the floor.''
When the Pistons cut Smith, coach Stan Van Gundy wanted to adjust the offense, and he said it may not have been fair to Smith to reduce his role at this point in his career.
Smith has looked and sounded comfortable with the idea of being a reserve, but Van Gundy said that doesn't mean a move like that would have helped the Pistons much.
''He's in a totally different situation with a totally different team in a totally different role. The people around him are not even similar,'' Van Gundy said. ''How he would have played here probably wouldn't have changed a lot. Just, he would have been coming off the bench.''
---
---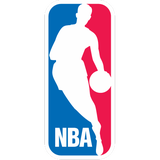 Get more from National Basketball Association
Follow your favorites to get information about games, news and more
---