National Basketball Association
National Basketball Association
Houston Rockets motivated by early playoff exit
Published
Oct. 21, 2014 5:02 p.m. ET

HOUSTON (AP) The shot still stings more than five months later.
The Houston Rockets talk about how they've moved on from Damian Lillard's buzzer beater that knocked them out of the playoffs in the first round in May. But the shot remains with the Rockets and is one of many motivations for a team determined to do more this season.
''Our focus is getting there, and losing in the first round was disappointing for all of us and still hurts,'' general manager Daryl Morey said of the postseason. ''We don't want to go through that again.''
Houston has made two straight trips to the postseason after a three-year layoff, but the team hasn't advanced to the second round since 2009.
They added Dwight Howard before last season and thought he'd be the piece to get them to the next level. He had a great first season in Houston, averaging 18.3 points and 12.2 rebounds a game, but the Rockets were sent home after the first round again when Portland beat them in six games.
''We learned a lot the whole year,'' Howard said of his first season with the Rockets. ''Especially understanding that each moment of the game counts.''
The Rockets missed out on signing a big-name free agent when they wooed Carmelo Anthony before he decided to remain with the New York Knicks. Still, Morey thinks the Rockets can do better this season if they focus on improving in all areas.
''Overall we were an average team, we want to be a top-10 team,'' Morey said. ''If we can be a top-10 team on both sides of the ball that's the entry card to compete for a championship.''
A few things to know about the Rockets before they open the season Oct. 28 in Los Angeles against the Lakers:
HARDEN'S DEFENSE: James Harden's defense was the subject of a lot of criticism in the offseason and Houston's star admits it was warranted. ''Obviously at times my defense is pretty bad ... I know I have to be better,'' he said.
Harden led the team and was fifth in the NBA with 25.4 points a game last season in his third year with the Rockets. Coach Kevin McHale said Harden is a hard worker and that he expects him to rise to the challenge this year.
''There's a lot of offensive pressure on him to deliver every single night, but you've still got to go out there and play on the other side,'' McHale said.
ADDING ARIZA: The Rockets beefed up their defense by adding Trevor Ariza in an offseason trade with Washington.
''The season is probably going to come down to our defense,'' Morey said. ''We need that to be championship caliber.''
It is Ariza's second stint with the team after he played for the Rockets in the 2009-10 season. He doesn't think it will be that difficult to improve the defense.
''Just staying solid the whole game,'' he said. ''They had the capabilities of being a good defensive team, maybe they just weren't too focused on it.''
POST PARSONS: Houston's biggest loss this offseason was free agent forward Chandler Parsons, who left town to join the in-state rival Mavericks in Dallas. Parsons was a key starter for the Rockets in his first three years in the league and averaged 16.6 points and 5.5 rebounds a game last season, which were both career highs.
TIME LEFT FOR TERRY?: The Rockets picked up guard Jason Terry in an offseason trade and hope he'll add a veteran presence that was lacking on this young team last season. He began last season with the Nets and averaged 4.5 points in 35 games before being traded to the Kings. He didn't appear in a single game in Sacramento because of a left knee injury.
He's recovered now and feels good, but knows people will wonder what he has left.
''Obviously there's a lot of questions,'' he said. ''I'm 37 years old but I feel young.''
JONESING FOR MORE: After playing only sparingly as a rookie, Terrence Jones had a breakout season last year by starting 71 games and averaging more than 12 points and almost seven rebounds a game. With Parsons gone, the Rockets will look to him to become a bigger contributor this year.
---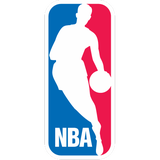 Get more from National Basketball Association
Follow your favorites to get information about games, news and more
---