National Basketball Association
National Basketball Association
Hornets-Heat Preview
Updated
Mar. 4, 2020 1:51 p.m. ET

The Miami Heat will try to lean on their veterans once again to come out on top in a back-and-forth opening-round series.
Most of the Charlotte Hornets' top players, meanwhile, will experience a Game 7 for the first time and the franchise will play just the second in its history Sunday in Miami.
Dwyane Wade scored 23 points and made his first 3-point shot since Dec. 16, ending an 0-for-21 drought, in a 97-90 victory in Charlotte on Friday. His second of two successful shots from beyond the arc came with Miami clinging to a two-point lead in the final minute, and he also blocked Kemba Walker's layup attempt with 16 seconds to go.
"Dwyane feels most alive when the competition is at its highest and games feel like this," coach Erik Spoelstra said. "He was brilliant on both ends."
The Heat also used Luol Deng's 21 points to stave off elimination. The 12th-year forward is averaging 19.7 points in this series, 7.4 more than in the regular season.
"It's important to have veteran players that understand a competitive seven-game series," Spoelstra said. "There's so much narrative out there after each game. It feels like Pat (Riley) used to always say, 'It's winning or misery in the playoffs.' It's so true. It's one or the other.
"You need to have veteran players that understand that and can manage all the emotions and bring out their best."
Wade has played in six of Miami's eight all-time Game 7's. The Heat are 5-3 in those contests, beating San Antonio for the 2013 NBA title in their most recent.
Walker, who registered his career playoff high with 37 points Friday, will play his first Game 7 as will two of the team's other top scorers, Jeremy Lin and Cody Zeller. Nicolas Batum would play his first as well if he's healthy enough after leaving Game 6 with a strained left foot.
Even veteran center Al Jefferson is a relative newbie to Game 7s, having played his only one in his 2004-05 rookie season with Boston. The Hornets will experience their first since losing to Milwaukee in the 2001 Eastern Conference semifinals.
"It's do or die. Both teams want to advance. It's going to be a battle just like this whole series," Walker said. "There's a reason we're going to a Game 7 and it's because both teams have been scratching and clawing to get some wins."
Miami's chances of winning might come down to 3-point shooting. The Heat have connected at 50 percent or better from beyond the arc in their three wins and a combined 33.3 in three defeats, including 5 for 18 in a 90-88 loss in Game 5 on Wednesday.
The Hornets were 12 of 24 from 3-point range in that victory but that has proved an anomaly so far. They were 5 of 17 in Game 6 and have connected at less than 30 percent in four games, including 1 of 16 in Game 2.
Charlotte has shot a lackluster 40.9 percent overall in the series and has been outrebounded in all but one game. The Hornets let the Heat shoot better than 57 percent while failing behind 0-2 in the series but have since held them to 40.4 percent.
The Hornets have also overcome some wildly inconsistent performances from starting forward Marvin Williams, and that was most apparent in the past two games. He had 17 points on 7-of-10 shooting in Charlotte's victory in Miami on Wednesday but was held scoreless for the third time in the series while missing all seven shots Friday.
Williams has totaled 29 points on 12-of-19 shooting in two victories and tallied just two points while missing 28 of 29 attempts in the other four games.
---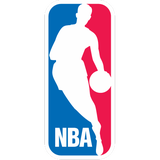 Get more from National Basketball Association
Follow your favorites to get information about games, news and more
---