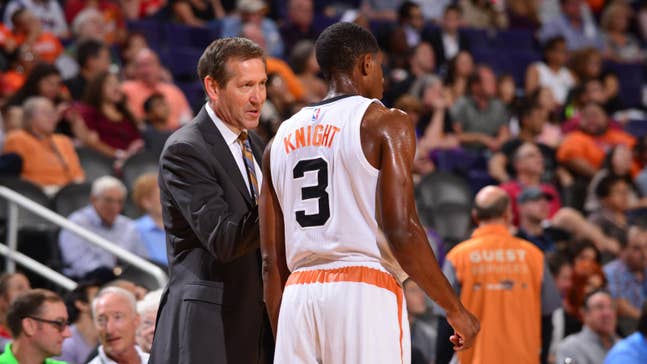 Hornacek: Bench 'plays the right way,' is better at it than starters
Published
Dec. 4, 2015 10:44 a.m. ET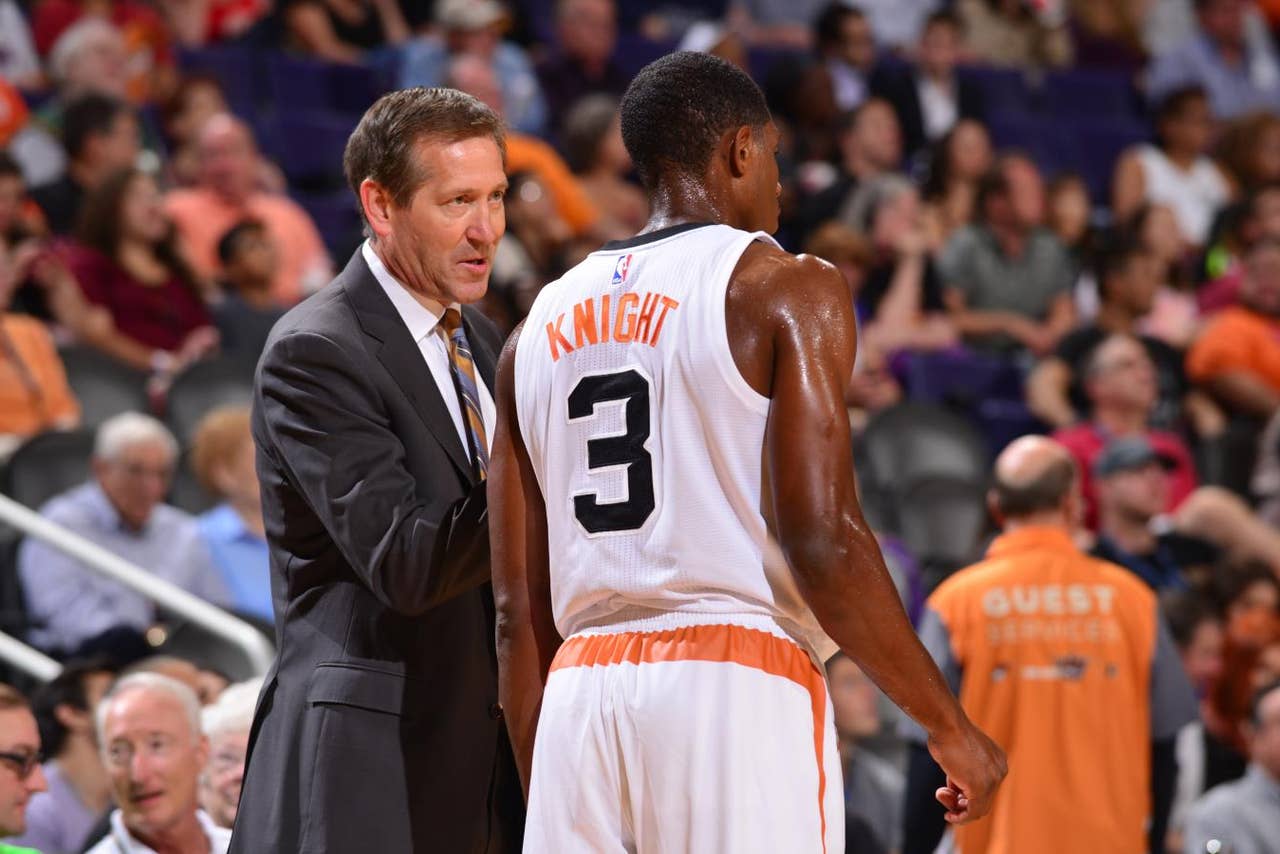 There's plenty of frustration around the Suns these days, especially after the team blew a 16-point fourth quarter lead in its latest loss to the Pistons.
Phoenix has dropped six of seven overall, and while the late-game defense has been the primary reason why, head coach Jeff Hornacek is also laying blame on the starters for playing too much individual basketball on the offensive end of the floor.
Hornacek is likely just looking for answers, and to be fair, he takes some of the blame for not leaving his second-unit guys in longer to prevent the latest collapse. But it's clear he's not that happy at the moment with the way the starters are executing.
"We were moving the ball well and we put some starters back in the game and the ball didn't move," Hornacek said. "They've got to do better. They talk playoffs, that they want to try to get in the playoffs. Well, they've got to get there. They've got to bring it every night and not settle for things.

"We just talked about it the other day (after a similar fourth-quarter offensive stall at Brooklyn in Tuesday's loss). That's what's frustrating. We talked about, when that happens, take the ball to the basket. We did a couple times and then couldn't make a layup. I don't know. It's probably my fault. I should've just kept the bench in."

"They moved the ball," Hornacek said. "They cut hard. They drove it. They played the right way. Those guys are better at it than the first guys. They (the starters) are more wanting to do more of the come-off-the-pick and go one-on-one. I liked that second group and the way they played."
---
---