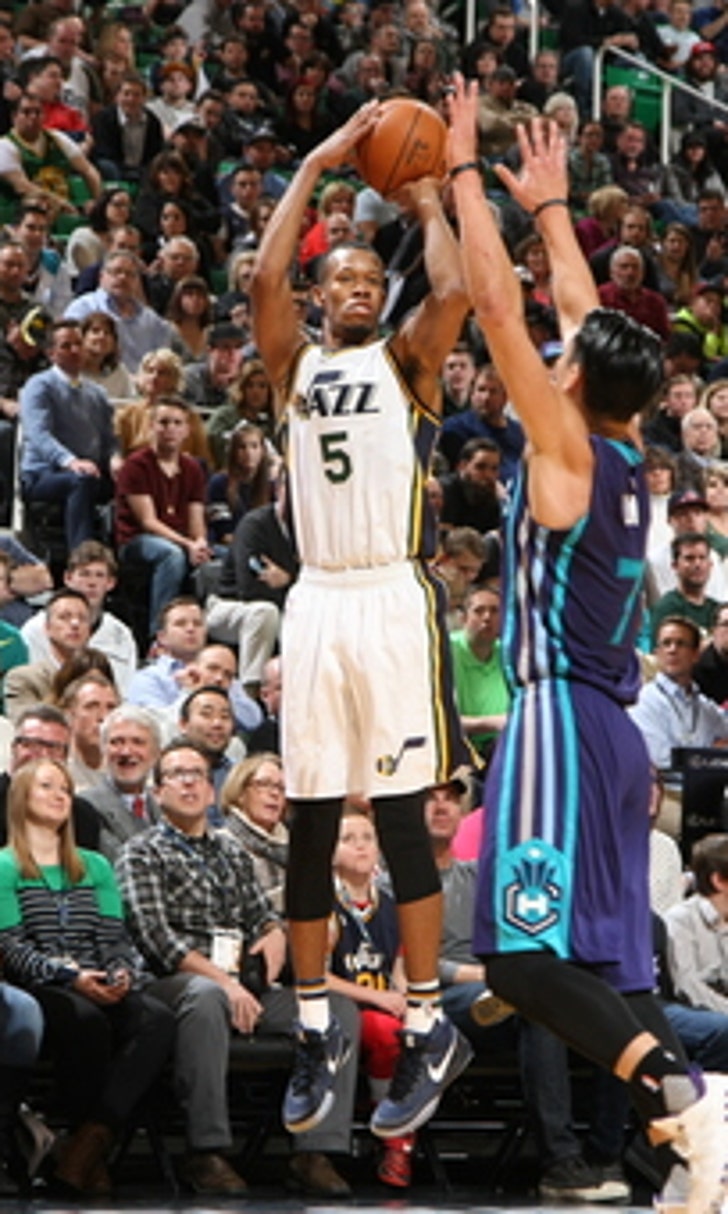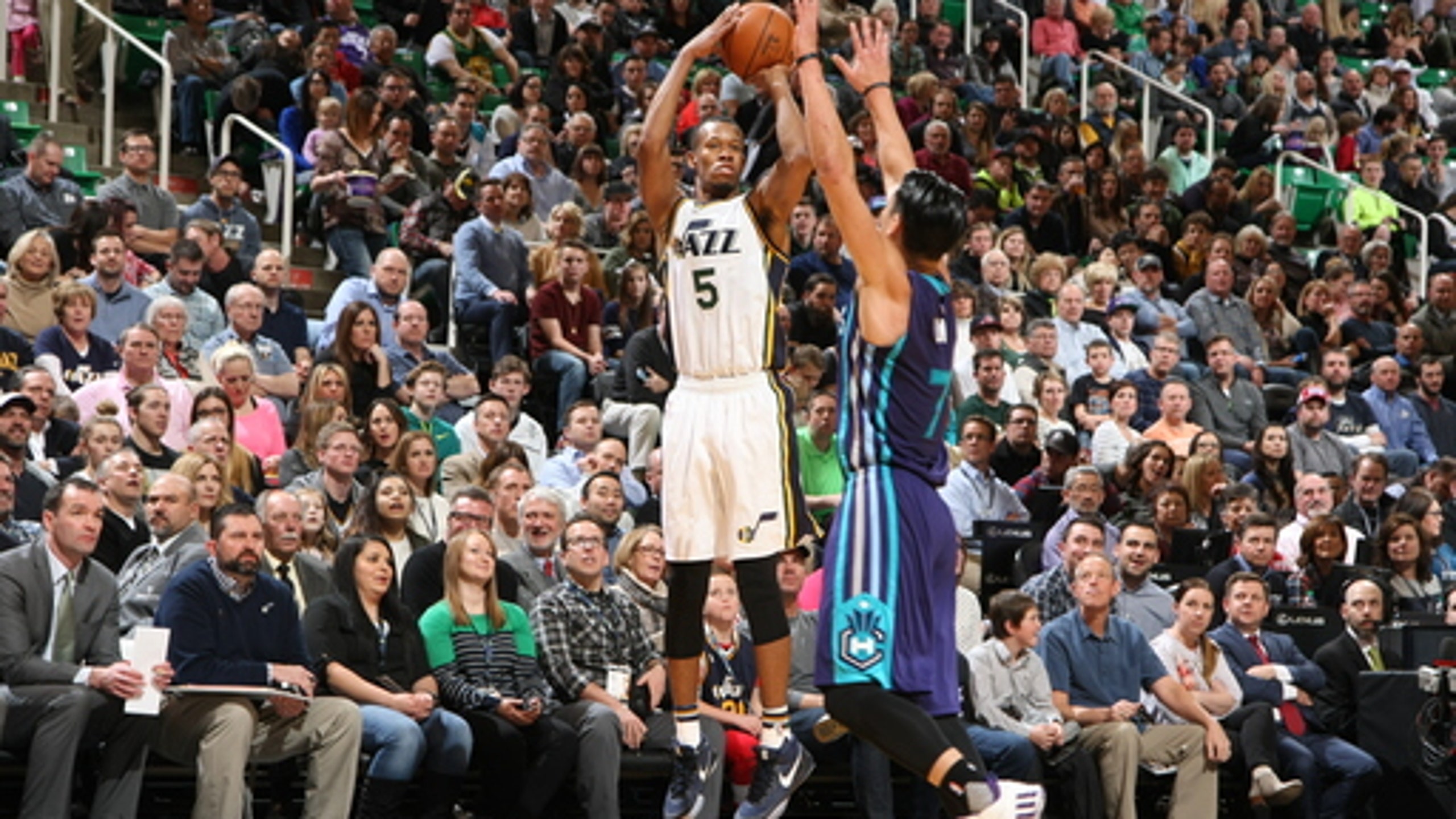 Hood scores 24 as Jazz defeat Hornets 102-73
BY foxsports • January 28, 2016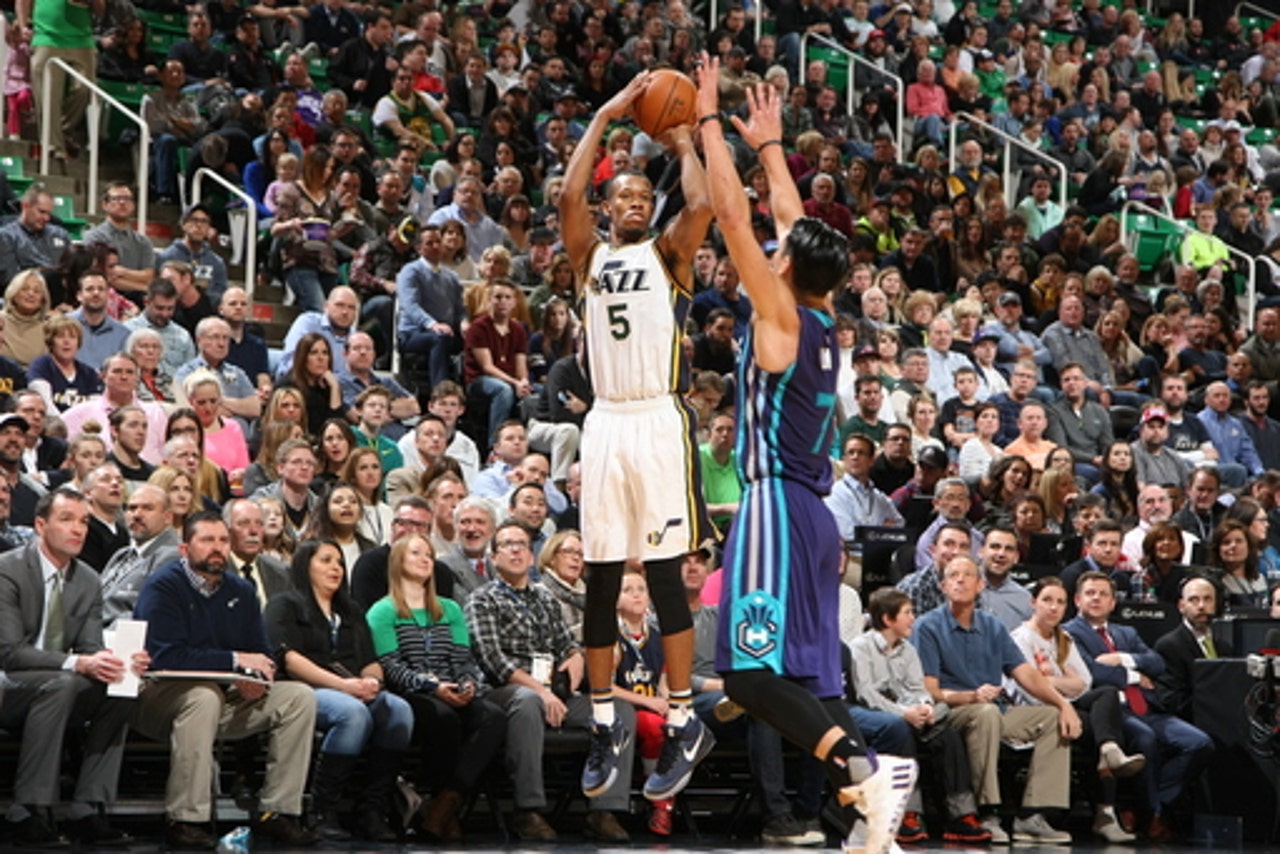 SALT LAKE CITY (AP) Kemba Walker had a career night with 52 points when Charlotte beat Utah in double overtime last week.
The pendulum swung the other direction Wednesday night.
Rodney Hood scored 24 points as the Jazz avenged the loss with a 102-73 victory.
''Sometimes you have to take that stuff personally,'' Jazz forward Gordon Hayward said about the previous matchup. ''It's something where you can't let somebody just have that feeling and come in thinking, `I've got this team.' You've got to take that as a challenge.
''(Walker) was still pretty efficient ... but didn't let him do what he did against us last time. We all definitely took it as a challenge.''
Utah broke loose in the second quarter with a 20-2 run, highlighted by a pair of alley-oops from Hood to Rudy Gobert. Trevor Booker added a pair of dunks that pushed the lead to 38-22.
''Really our lack of force, our screening, our cutting, the fundamentals that make offense, they took away,'' Hornets coach Steve Clifford said. ''It speaks to our energy level.''
Charlotte worked the lead down to single digits in the third quarter, but a trio of 3-pointers from Trey Burke pushed the lead back up to 19.
Hayward finished with 22 points, seven rebounds and five assists. Gobert grabbed 12 rebounds and blocked three shots.
''We just made a lot of mistakes, we turned the ball over a lot,'' Walker said. ''I even thought we had some really good shots - we missed them. We just could never really get over the hump.''
Walker was held to 15 points after setting the franchise high against the Jazz last week.
''Guys that were guarding him started out doing a good job on him,'' Jazz coach Quin Snyder said. ''Collectively I thought our bigs did a much better job, not giving as much room on pick-and-roll. Just had more of an awareness.
''He's going to make some tough shots. We just did a better job.''
The win was the largest of the season for the Jazz.
TIP-INS
Hornets: Cody Zeller missed his fourth consecutive game with a right shoulder strain. ... Jeremy Lamb missed his third straight game with a right great toe sprain. ...Thirteen second-quarter points were the second-fewest scored in any quarter this season. ... Jeremy Lin suffered a right ankle sprain late in the third quarter. He did not return and was wearing a walking boot in the locker room after the game.
Jazz: Raul Neto started after going through the NBA's concussion protocol after Monday's game. ... Neto and Hood were selected Wednesday to play in the Rising Stars Challenge during All-Star weekend.
RUNNING ON FUMES
The Hornets had played three overtime games, including two double-overtimes, in their last five games entering Wednesday night. It has affected the practice schedule, including taking Tuesday off.
''It definitely means you do less in practice,'' Clifford said. ''Originally we were scheduled to (practice Tuesday). We're also in the middle of 17 games in 31 days. We haven't had two days off between games for a couple weeks. You need the energy for the games, you need to practice, you need to get your work done at shootaround. At the end of the day you need your energy for game night.''
WELCOME BACK
Snyder talked last week about the team having to readjust to playing with Gobert after his injury. The process is similar now that Derrick Favors is back. ''Personnel just has an impact on your team in a lot of ways,'' Snyder said. ''Clearly, Favors gives us a presence inside that is noticeably different. No different than if we play four guards out there. Someone is going to have to adjust. Your spacing changes. That is probably the biggest thing, those guys playing off each other. Rudy and (Favors) really play together well also, protect each other.''
QUOTABLE
''I'm playing well, it's just about confidence,'' Hood said. ''My teammates (have) really been encouraging me throughout this process. Just trusting my work. Waking up early on game day, getting in the gym, getting a lot of shots up. The routine I've been doing has really helped me out a lot.''
UP NEXT
Hornets: Visit Portland on Friday.
Jazz: Host Minnesota on Friday.
---
---