Here's why the Pacers didn't trade Paul George
February 23, 2017

Paul George was one of the bigger names that had potential to change teams in advance of Thursday's NBA trade deadline, but after listening to several offers, the Pacers decided to stand pat.

https://twitter.com/WojVerticalNBA/status/834852005495656451

The Celtics were the ones most likely to acquire George in any deal that might have gotten done, but Indiana's asking price of several rotation players and Brooklyn's unprotected 2017 first-round pick was determined to be to steep -- and rightfully so. While Boston is seemingly one star away from having a legitimate chance of knocking off LeBron James and the Cavaliers to advance to the Finals in the East, that kind of midseason shakeup rarely leaves enough time for the new pieces to fit cohesively before a run through the playoffs begins.

The Pacers, meanwhile, were probably never going to move off of George at the deadline, unless a "Godfather" offer came along that they simply couldn't refuse.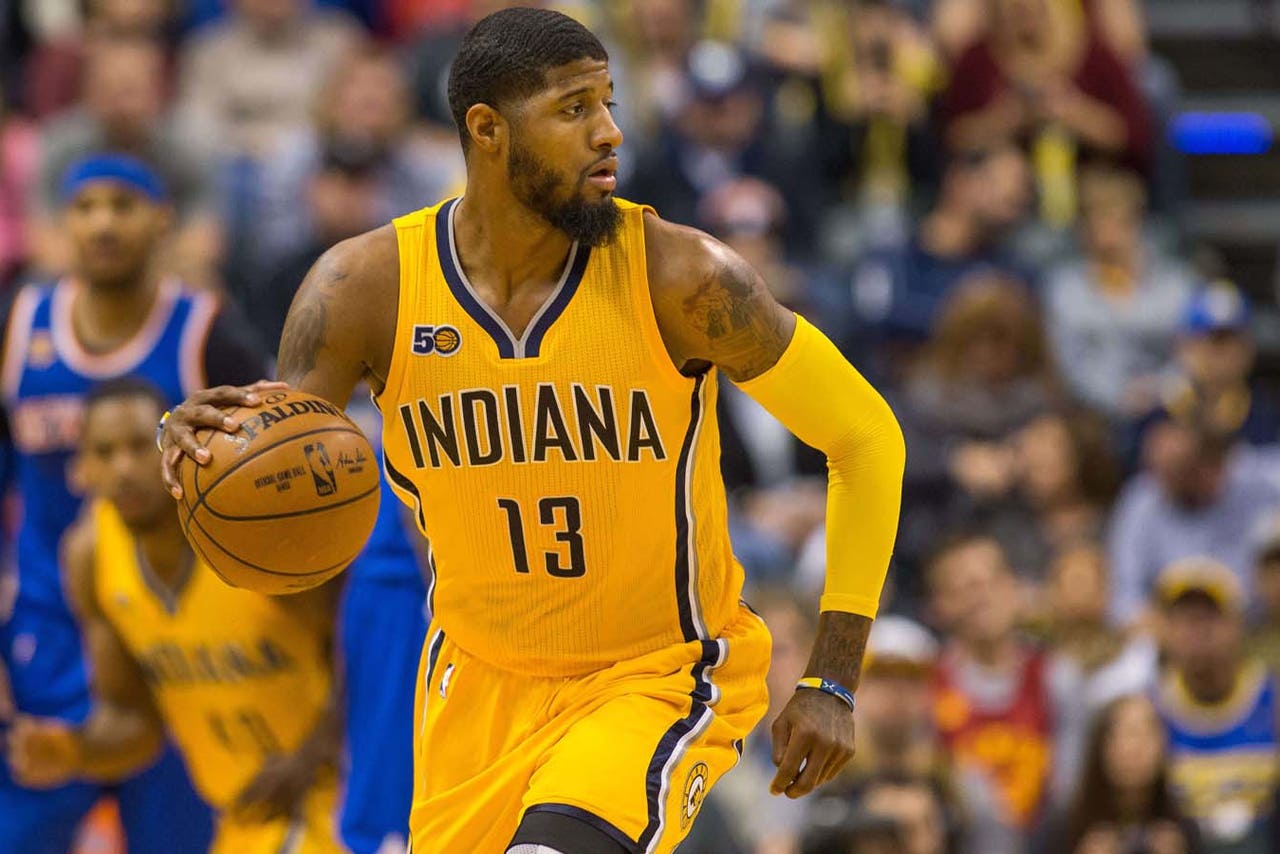 George, 26, is a proven two-way player who can be the cornerstone of a franchise. Those types of All-Star talents aren't easy for smaller-market teams to come by, and George is under contract for next season. Pacers president Larry Bird has said more than once that he has a max contract extension available for George any time he wants to sign it, and there's no doubt that Indiana would like to keep its star player rather than start over again, trying to find one in the draft or free agency.

We also have this to consider:

https://twitter.com/sam_amick/status/834847132783886336

George can become an unrestricted free agent at the conclusion of the 2018 season. He has a player option for $20.7 million for the following year, but will almost certainly decline it in favor of signing a multi-year deal that comes with it a higher annual salary. That's Bird's true deadline to deal George, and all he did by engaging in talks with teams this week was gauge what the market might bring if he's one day forced to part ways with his franchise star.

That time isn't here just yet, and Indiana has an entire offseason and a draft process to go through -- as well as next season's trade deadline -- to try to improve the team to George's satisfaction. Bailing on George before then just didn't make any sense, at least in the eyes of the Pacers.


---
---