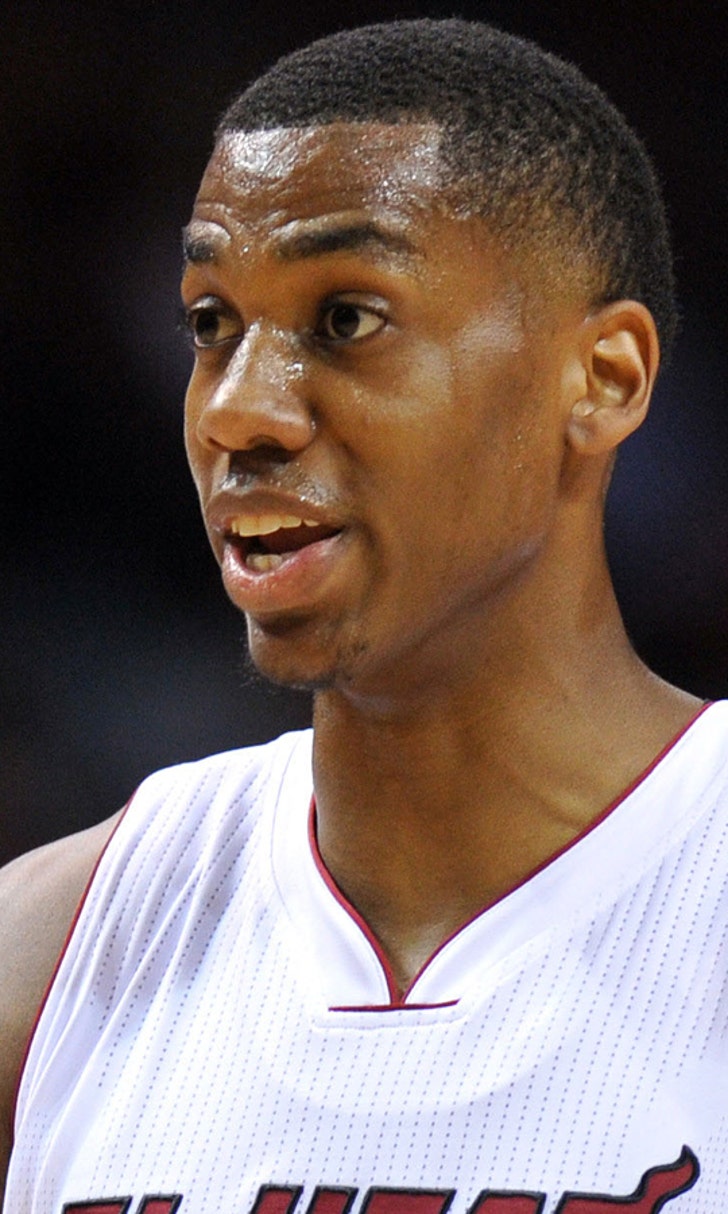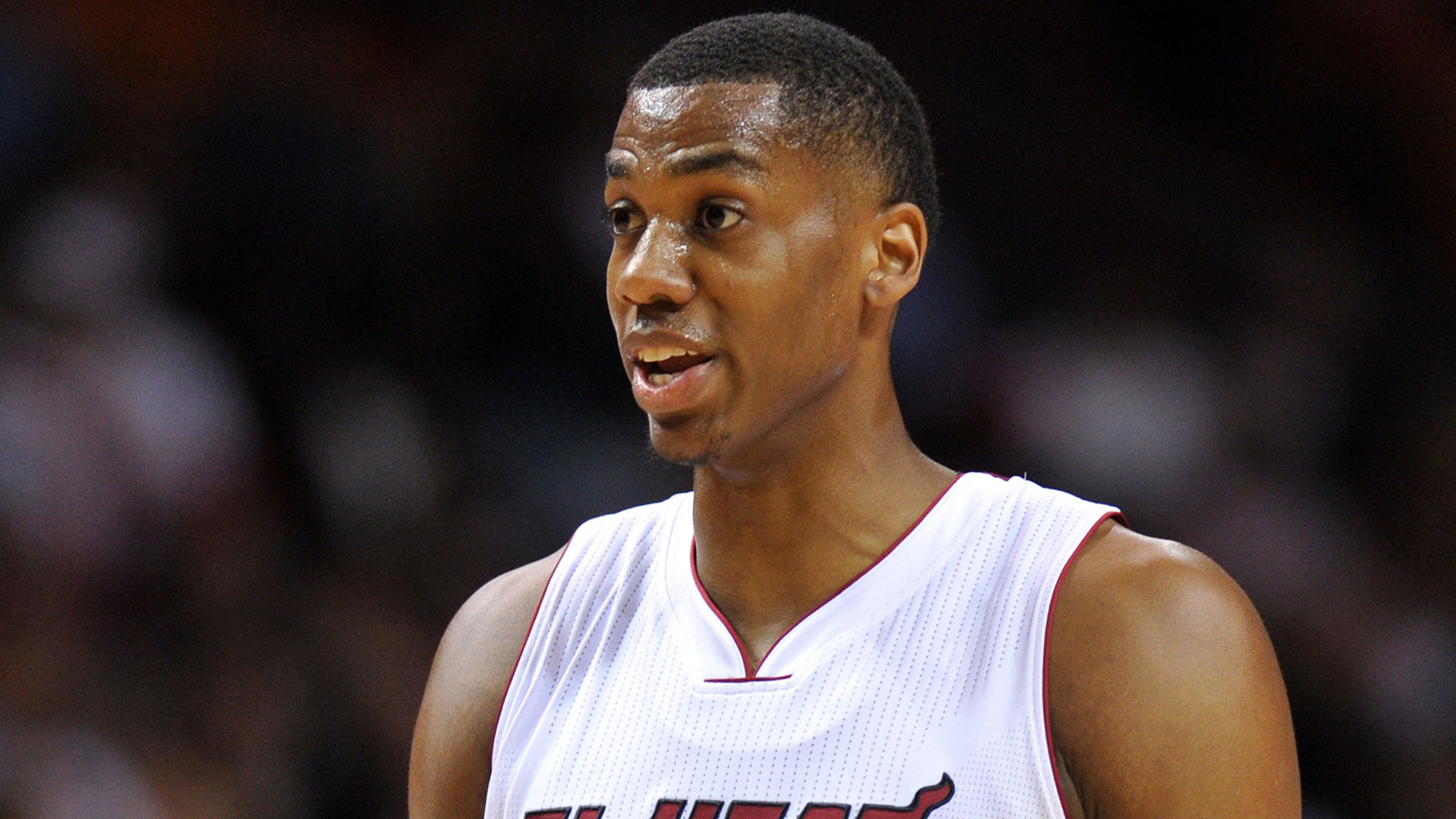 Heat using one particular play to get Hassan Whiteside baskets
BY foxsports • November 4, 2015
Hassan Whiteside isn't the type of big man you want to throw the ball into and tell to go operate. Instead, he's an athletic, big body you want setting screens and rolling off of them to the hoop. And that's exactly how the Heat are using him.
Over at ESPN, Michael Wallace writes that Miami is making a concerted effort to get Whiteside the ball in pick-and-roll situations:
Click here to read the rest of Wallace's interesting piece.
Whiteside has averaged 15.8 points and 11.0 rebounds per game during the first four games of the season.
The chemistry between Whiteside and Wade, particularly on pick-and-roll sets that have resulted in dunks for the athletic center or floaters for the crafty veteran, has been a priority for both players this season. Since he sputtered through the opener with four points and six rebounds in 20 minutes against the Hornets, Whiteside delivered 11 points, nine rebounds and six blocks against Cleveland and a career-high 25 points, 15 rebounds, three steals and two blocks against Houston.

Entering Tuesday's game against the Hawks, Wade shed light on recent conversations with Whiteside about how effective the two can be when they execute in the paint. For Wade, getting a screen from Whiteside at the top of the key, then lobbing the ball high to Whiteside for dunks, brought back memories from a decade ago.

"He basically told me, 'This is how I used to get a lot of lobs to Shaq,'" Whiteside said of Wade, who partnered with O'Neal for Miami's first title in 2006. "I just kind of listened to that and try to do it that way. It's crazy. I remember watching them in high school. Now I'm playing with him. Who didn't watch Shaq and D-Wade? I was practicing on a little hoop outside, but it's crazy that it's actually happening."
---
---