National Basketball Association
National Basketball Association
Heat say they're not looking beyond winning Game 5
Published
May. 26, 2011 5:06 a.m. ET

Dwyane Wade stayed long after practice ended Wednesday, fine-tuning his shot for so long that he had to eventually be summoned off the court so the Miami Heat's plane could leave on time.
Up 3-1 in the Eastern Conference finals, the Heat are still working.
''We're desperate,'' Wade said. ''We're a desperate team as well. We didn't work this hard to put ourself in this position, to be up 3-1, to not be able to match their energy and effort.''
Game 5 is in Chicago on Thursday night, the Heat now having pushed the Bulls to the brink of elimination with three straight wins. The most recent of those came in overtime on Tuesday, Miami prevailing 101-93 after another swarming Heat defensive effort kept reigning MVP Derrick Rose off balance for most of the night.
A trip to the NBA finals is for the taking, but the Heat insist there's no sense in looking ahead yet.
''There can't be,'' Heat coach Erik Spoelstra said.
His team has clearly gotten that message.
LeBron James pronounced Game 5 ''a must-win'' for Miami in the early hours of Wednesday morning, not long after the Game 4 victory was in the books. Udonis Haslem spoke Wednesday about having a sense of desperation, shaking off any mention of a looming trip to the finals. Chris Bosh predicted that what awaits Miami in Chicago on Thursday may be as rough as anything the Heat have faced all season.
''Everything that we have, we have to throw everything and the kitchen sink at those guys because they're going to be ready,'' Bosh said. ''Nobody ever wants to go home early. They've put in a season just like we have. As a man, they're going to have pride. As a team, they're going to have pride. And we have to have that same thing. Chicago is a tough place to play and we have to be ready for it.''
With one more win, the Heat will not only have a ticket to the finals, but another piece of NBA history as well.
In 1995, the Houston Rockets lost Game 1 (and Game 2, actually) of a best-of-seven series to the Phoenix Suns by more than 20 points and recovered to advance. Since then, 23 teams have lost Game 1's in that same situation, all of them going on to lose the series as well. The Heat fell 103-82 at Chicago in Game 1 of these East finals and haven't been beaten since.
James thinks that same edge that was brought in Games 2, 3 and 4 will be the formula to beat Chicago again.
''That's the only way we play,'' James said. ''When we play like that, we're a great team. We're desperate. We want to win and we want to close it out on their floor. We're looking forward to the challenge. We know it's going to be tough. They've got some of the best fans in the world, so we'll see.''
For their part, the Bulls insist they are far from done.
After all, they beat Miami three straight times in the regular season. Why not do it again now?
''Absolutely,'' Bulls forward Carlos Boozer said. ''I believe everybody in this room believes that.''
The Heat had a chance to close out a team on the road once previously in these playoffs, and fell flat. It was Game 4 of the opening round in Philadelphia, when Miami stumbled its way through a difficult start, rallied back and then simply did not have enough left to hold the 76ers off at the end.
Wade said that was a lesson learned.
''We came out very sluggish and it took a lot for us to get back in that game. We had to go on like a 22-4 run to get back in it and it took a lot out of us,'' Wade said. ''This team is going to come out with that same mentality.''
Chicago came out flying in Game 4 as well, running out to a quick 11-point lead before Miami slowly grinded back. Rose missed 19 of his 27 shots, guarded by James for long stretches - and had two shots swatted away by Wade in overtime, when Miami outscored the Bulls 16-8.
There were hugs and high-fives after that win, nothing out of the ordinary for Miami.
On Thursday, the celebration is either going to be a bit bigger - or nonexistent. If there's a Game 6, it's back in Miami on Saturday night.
''We try to play like there's no tomorrow,'' Wade said. ''We understand it's going to be a tough game. But we have the team and we have the guys that are capable of showing up and putting on a performance that we need to win the game. It's not going to be pretty, but that's not Miami Heat basketball anyway.''
---
Tim Reynolds on Twitter: http://www.twitter.com/ByTimReynolds
---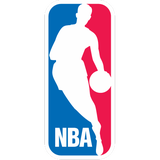 Get more from National Basketball Association
Follow your favorites to get information about games, news and more
---