National Basketball Association
National Basketball Association
Heat-Bulls Preview
Updated
Mar. 4, 2020 12:20 p.m. ET

While the Chicago Bulls' main injury concern saw a positive development, the Miami Heat's situation remains cloudy.
It's the Heat, though, who have made a postseason push since the All-Star break as the Bulls continue to teeter on a fine line between in and out.
After receiving good news about Jimmy Butler, Chicago seeks its third win in four games Friday night against a visiting Heat team trying to bounce back from its only loss in a nearly two-week stretch that included a historic performance against the Bulls.
Chicago (32-31) was already struggling through January with Butler in the lineup, but things took a turn for the worse last month largely without him. The All-Star played just one game during a 3-9 span Feb. 5-March 2 that helped drop the Bulls one-half game behind Detroit for the final playoff spot in the Eastern Conference.
After returning with 24 points and 11 rebounds in Saturday's 108-100 win over Houston, Butler sat out Monday's 100-90 victory against Milwaukee and Thursday's 109-101 loss at San Antonio with swelling in the same knee that sidelined him for 11 games.
He sought a second opinion on his left knee from Dr. James Andrews on Thursday and the result was that no structural damage was found. It was undoubtedly positive news for the Bulls, who have averaged 100.3 points since Jan. 15, though there is still no timetable for his return as the importance of each game rises.
Their two-game win streak was snapped with their fifth loss in seven games against the Spurs. Pau Gasol finished with 21 points and 12 rebounds, though he committed seven of Chicago's 21 turnovers. The Bulls have 65 giveaways in their last three games.
"I wouldn't say one play (away), a couple of plays away," said Derrick Rose, who had 21 points. "Communication has been key the entire year and that's something we didn't go out there and do (Thursday night)."
Miami (37-27) also received an update Thursday on injured star Chris Bosh and released a statement saying he does not have blood clots in his leg. The statement did not say if he was off blood thinners and did not give any timeline for a return.
Bosh was leading Miami with 19.1 points per game when he discovered the issue over the All-Star break, which was similar to a blood clot on his lung last season.
"I will continue to support my teammates in every way possible," Bosh said in his statement. "I remain positive that I will be able to return this season."
The Heat, though, are tied for the league's fourth-best record since the All-Star break (8-3) even without Bosh. They won five straight before Wednesday's 114-108 loss at Milwaukee, taking over the Southeast Division lead in the process.
With newly-acquired Joe Johnson plugged into the starting five, the Heat are playing at a quicker pace. They're averaging 112 points and shooting 51.1 percent in the last five games, including a record night in a second win this season against Chicago.
Miami set a franchise mark with a 67.5 field-goal percentage in a 129-111 home win over the Bulls on March 1. Hassan Whiteside made 8 of 11 shots for 26 points, while Johnson went 10 of 13 for 24.
It was a season high in points for the Heat, who made 52 of 77 shots and outscored the Bulls 74-48 in the paint. It was the NBA's best single-game percentage over the last six years - until Minnesota shot 68.4 percent in Saturday's 132-118 win over Brooklyn.
It was also a single-game high for a Bulls opponent since field-goal percentage was first tracked in the 1983-84 season.
---
---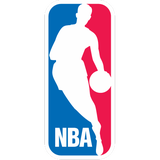 Get more from National Basketball Association
Follow your favorites to get information about games, news and more
---