National Basketball Association
National Basketball Association
Hawks still confident after Game 5 slips away
Published
May. 11, 2011 11:26 p.m. ET

For a team that knows its season could be one-and-done, the Atlanta Hawks are still feeling quite confident about their chances in the Eastern Conference semifinals.
This mantra: Just take it to Game 7.
''If we get this win,'' guard Jeff Teague said, referring to Thursday night's game, ''I think there's a good chance we'll get Game 7. I feel like there would be a lot of pressure on them playing at home in Game 7. I think we could come in there a little more free, just come in and play our game. It would be interesting.''
Of course, there's that little matter to take care of in Atlanta.
Game 6, with no room for error.
For the first time in this postseason, the underdog Hawks are one loss away from going on summer vacation. They've played three competitive games on the road, winning the series opener and putting the Bulls on the ropes Tuesday night.
But, led by MVP Derrick Rose and backup Taj Gibson, the top-seeded team in the East pulled away in the fourth quarter for a 95-83 victory and a 3-2 lead in the hotly contested series. Having already struggled to beat lowly Indiana in the opening round, the Bulls want to get this thing over with as quickly as possible.
They'd prefer their next game in Chi-Town to be their first appearance in the conference finals since the Michael Jordan era.
''When we go to Atlanta,'' Ronnie Brewer said, ''our crowd's not going to be there. So we've got to find the passion and intensity that it takes to win.''
The series has certainly turned intense, most notably late in the third quarter of Game 5. Josh Smith went in for a two-handed dunk that cut Chicago's lead to a single point. Smith briefly hung on the rim and when he came down, Carlos Boozer gave him a forearm to the face.
Smith shoved back and both players received technicals. There was no indication that the league planned additional penalties, and the Atlanta forward said he's moving on - unless Boozer does it again.
''It's a physical game, man,'' Smith said Wednesday after a light shootaround and film session at Philips Arena. ''You're going to scratch and claw and do whatever you can to win this series. You might even do a little something extra. It was a little cheap shot by him, but it is what it is. I think it got handled and dealt with. Hopefully it doesn't happen again.''
Then he added, breaking into a sly grin, ''I don't know what's going to happen if it happens again.''
Like Teague, Smith said the Hawks would have the psychological edge if they could force a winner-take-all game against the Bulls, who had an NBA-leading 62 wins during the regular season - 18 more than Atlanta - but don't have a lot of playoff experience.
''We believe deep in our hearts that we can beat this ballclub,'' Smith said. ''We just have to do it for the full 48 minutes. We can't come in thinking it's going to be given to us. We've got to go out there and take it. I know if we're able to take care of Game 6, it would put us in good position to win this series. We believe deep down inside that we can win Game 7 if we take care of business in Game 6. We've won up there before. It's not like it's a tough task to do.''
The Bulls sound confident, too, as well they should. Just one more win will send them to the conference final for the first time since 1998, when Jordan and Scottie Pippen were on their way to a second three-peat.
''No matter the situation, down or up, we believe,'' Boozer said. ''They're a good team. They're aren't going to be too many times in the playoffs when you blow a team out. In the course of a game there are going to be waves. ... This is two very good teams battling things out.''
Chicago got vital contributions from its deep bench - so much so that coach Tom Thibodeau stuck with second-stringers Gibson, Omer Asik and Ronnie Brewer with the game on the line in the final period. Gibson was especially impressive, scoring 11 points in the fourth and sparking the Bulls with his energetic, slashing style.
''We've basically done that all year,'' Thibodeau said. ''When one group gets going, we'll ride them a little bit longer. It just happened to be at the end of the game. We've relied on everybody.''
No one more than Rose, of course. He kept attacking the rim in the final quarter and finished with 33 points and nine assists.
''We played hard,'' Smith said. ''We gave ourselves an opportunity to win the game. But down the stretch, D-Rose just made some spectacular plays. Really spectacular plays.''
As for the Hawks, they fell into a familiar pattern in the fourth, stagnating on offense and relying too much on isolation plays. That was especially frustrating to coach Larry Drew after watching his team push the pace the two previous quarters, setting up plenty of easy baskets.
''One of our biggest demises is when we start holding the ball too long, not playing out of the double team,'' he said. ''When we start doing that, we become very predictable. We become very easy to defend.''
But he expects his up-and-down squad to respond with one of its best efforts of the year on Thursday.
''This is just another great opportunity to show what we're made of,'' Drew said. ''We have been a team that always responded with our backs against the wall. We've always been a team that responded through adversity.''
Smith was excited when he heard about plans to give out white T-shirts to all the Atlanta fans for Game 6.
''It's about time,'' he quipped. ''Stop being stingy. Towels are cool, but we need T-shirts. I like to see people in those white T-shirts. It's going to be rowdy.''
---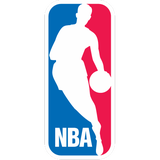 Get more from National Basketball Association
Follow your favorites to get information about games, news and more
---