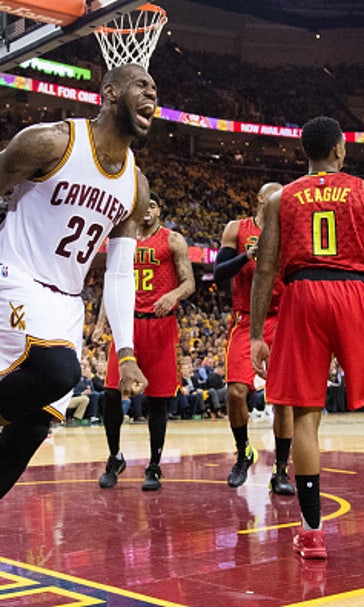 Hawks players say Cavs' 3-point barrage was unprofessional
May 5, 2016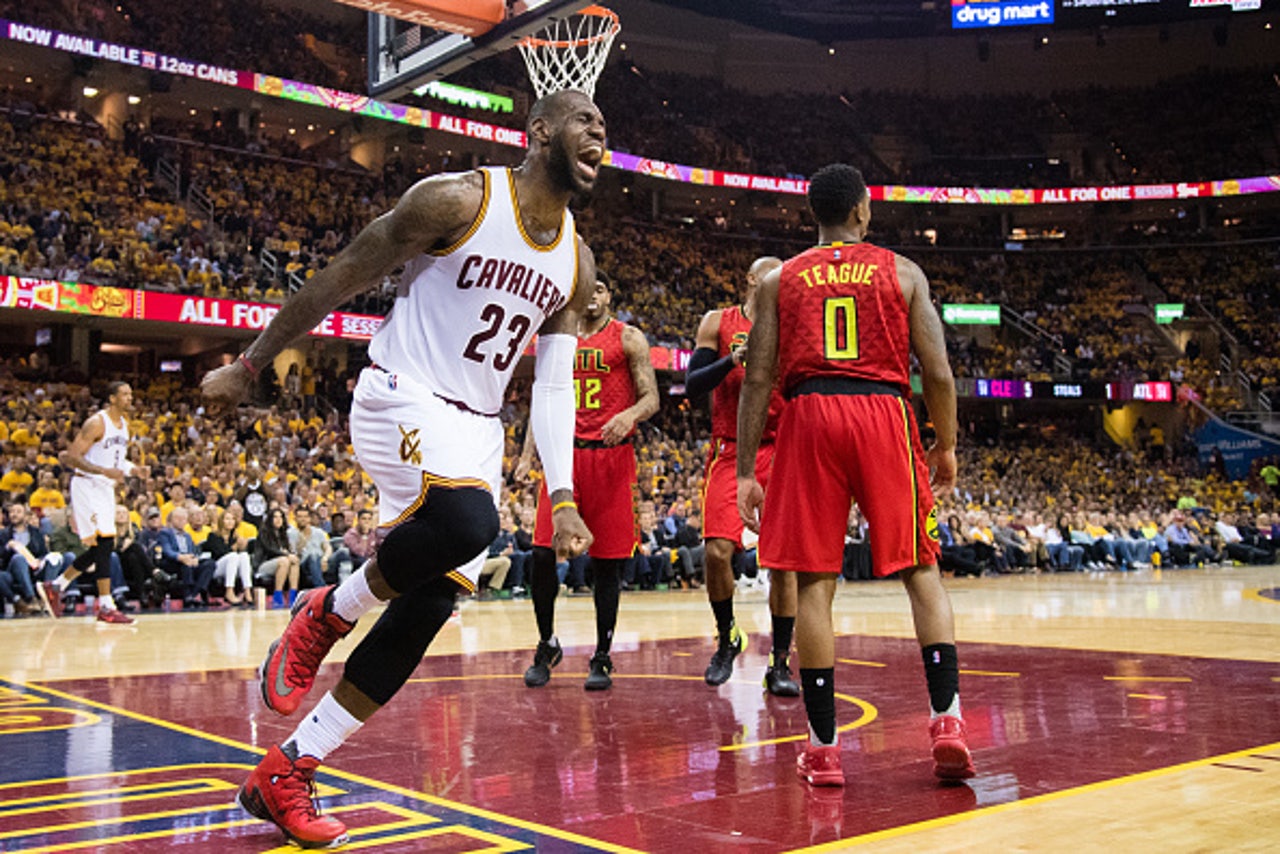 The Cleveland Cavaliers drained an unthinkable 25 threes -- €"a new NBA record -- €"in their blowout Game 2 victory over the Atlanta Hawks on Wednesday night.
The Cavs made 18 of those threes in the first two quarters -- another NBA record -- €"and held an insurmountable 36-point halftime lead. But instead of taking its foot off the gas, Cleveland continued to jack up outside shots long after the game had already been decided. 
In the final six minutes, up 117-89, the Cavaliers went 2-of-7 behind the arc. Afterward, the Hawks were just a tiny bit upset about it (via Cleveland.com):
On one hand, should Cleveland continue to shoot threes in Game 2 of a second-round series, when it is at home, cruising to victory and already the heavy favorite? Some would call it showboating and those people would be correct. 
But on the other hand, this is the NBA! If the Cavaliers have a chance to break a record and the Hawks are too feeble to stop them, then they should totally go for it. 
Professional athletes who complain about having the score run up in their face need to stop shaming the opponent that just destroyed them. It's a terrible look and shines a spotlight on how poorly they themselves played. Atlanta should be angry at its own flaws more than anything else. Some of Cleveland's threes were tough and contested, but others were inexplicably wide open, the result of late rotations and lazy transition defense. 
Hopefully, for the Hawks' sake, these mistakes are corrected in Game 3.
---
---