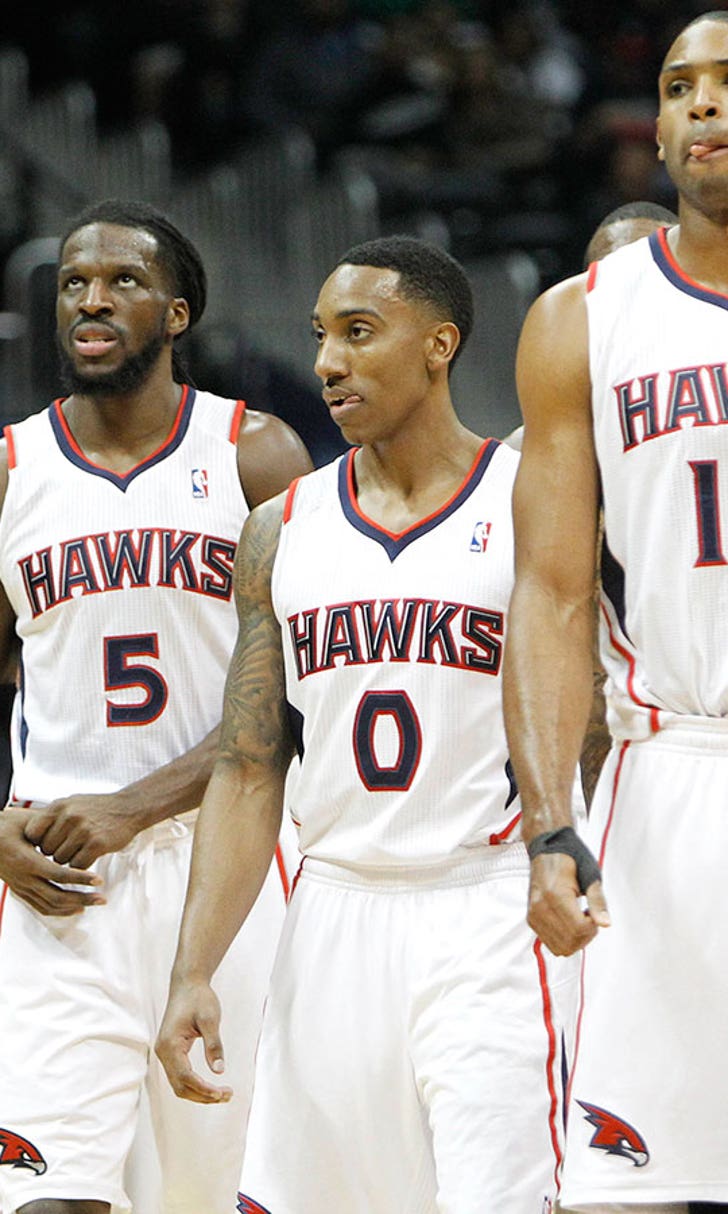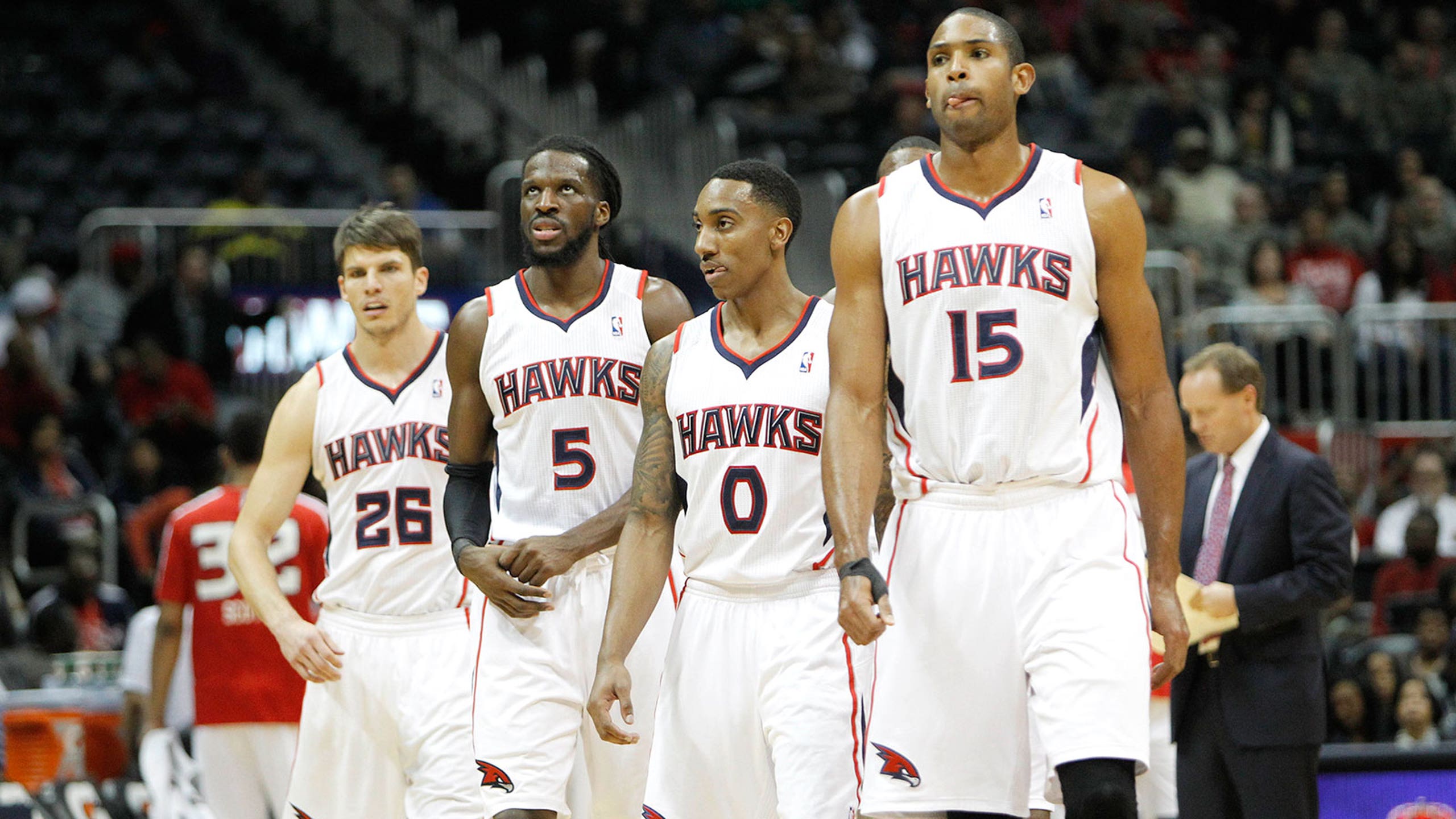 Hawks make more history as all five starters named player of the month
BY foxsports • February 4, 2015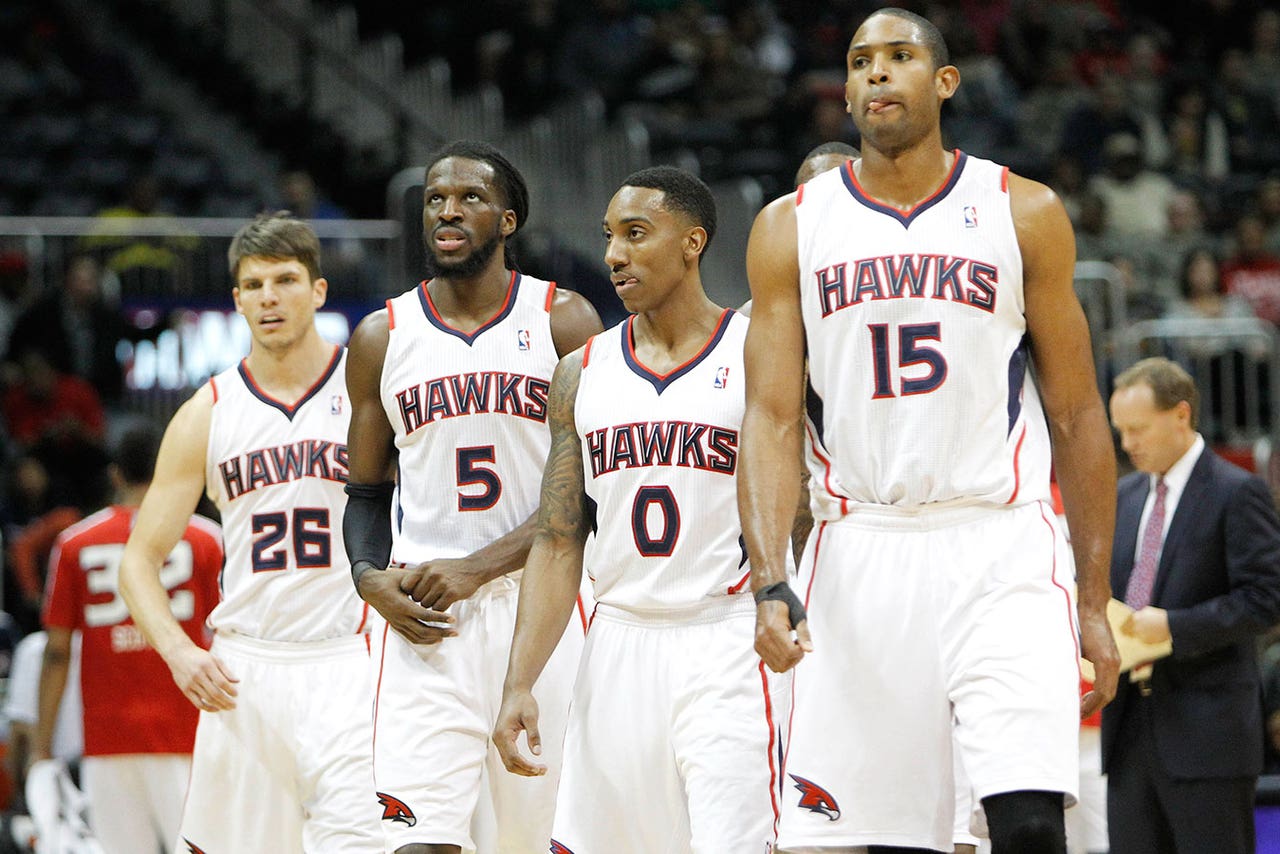 The Atlanta Hawks made history in January, becoming the first team to ever go 17-0 in a calendar month. Fittingly, the NBA recognized the club on Wednesday with another piece of history — a five-way split for an individual award.
All five members of the Hawks' starting lineup were selected Eastern Conference players of the month for January, the first time in league history five teammates shared the award. It is only the second time teammates shared the award at all (Dallas' Michael Finley, Dirk Nowitzki and Steve Nash were all named Western Conference players of the month in October 2002, according to NBA.com).
The announcement comes on the heels of Atlanta head coach Mike Budenholzer getting Eastern Conference Coach of the Month on Monday, the second consecutive month he took home the award.
All-Stars Paul Millsap, Jeff Teague and Al Horford, as well as Atlanta's other starters, Kyle Korver and DeMarre Carroll, will share the Player of the Month Award. They all averaged in double figures for the month but none reached 20 points per game, showing the balance that has marked the team's surprising rise.
The Hawks won a franchise-record 19 in a row until a loss at New Orleans on Monday night. Still, they have a comfortable lead in the East and went into their game against Washington just percentage points behind Golden State for the best overall record.
Houston's James Harden was named the Western Conference Player of the Month for January.
"We appreciate the recognition of our starters' play during this past month. It is reflective of all the work our entire team and organization has put in," Budenholzer said through a team statement. "We place a strong emphasis on having the right approach every day and making daily improvement. Collectively, we know that we have a lot more work to do this season and look forward to continue growing as a team."
Carroll started in 14 games in January, averaging 12.3 points, 4.6 rebounds, 1.9 assists and 1.4 steals in 33.9 minutes.
Horford, a two-time Eastern Conference Player of the Week this season (12/22 and 1/19) averaged 17.1 points, 7.8 rebounds, 4.3 assists and 1.4 blocks in 31.8 minutes for the month, while shooting nearly 59 percent from the floor and 74 percent from the free-throw line. He recorded his first career triple-double on Jan. 13 at Philadelphia with 21 points, 10 rebounds and a career-high tying 10 assists.
Korver played and started 16 games in January, averaging 13.4 points, 4.4 rebounds and 2.3 assists in 33.0 minutes — and had a better shooting percentage from behind the arc (.567) than from the floor (.563). He led the East with that 3-point shooting percentage, as well as total 3-pointers made with 55.
Millsap appeared in 16 games (all starts) for the month, putting in team-highs of 18.3 points and 8.0 rebounds to go along with 2.8 assists and 1.4 steals in 33.0 minutes.
Teague compiled 16.6 points per game, a team-high 8.5 assists per game, 2.6 rebounds per game and 1.8 steals per game in 31.9 minutes per game in 16 starts. He was second in the East in assists per game, tied for seventh in steals and 11th in total free throws made with 54. He was named NBA Eastern Conference Player of the Week on Jan. 5.
Horford, Millsap and Teague will represent the Eastern Conference in the NBA All-Star game on Feb. 15 at Madison Square Garden in New York.
In January, the Hawks led the NBA in 3-point shooting (.415) and assists (459), while leading the East in point differential (11.9), scoring (105.6), 3-point field goals made (184), field-goal percentage (.481), field goals made (659), assists per game (27.0), assist-to-turnover ratio (2.00) and steal-to-turnover ratio (0.68). Atlanta went 9-0 at home and 8-0 on the road for the month, including a 7-0 mark against the West (3-0 on the road).
— The Associated Press contributed to this report
---
---