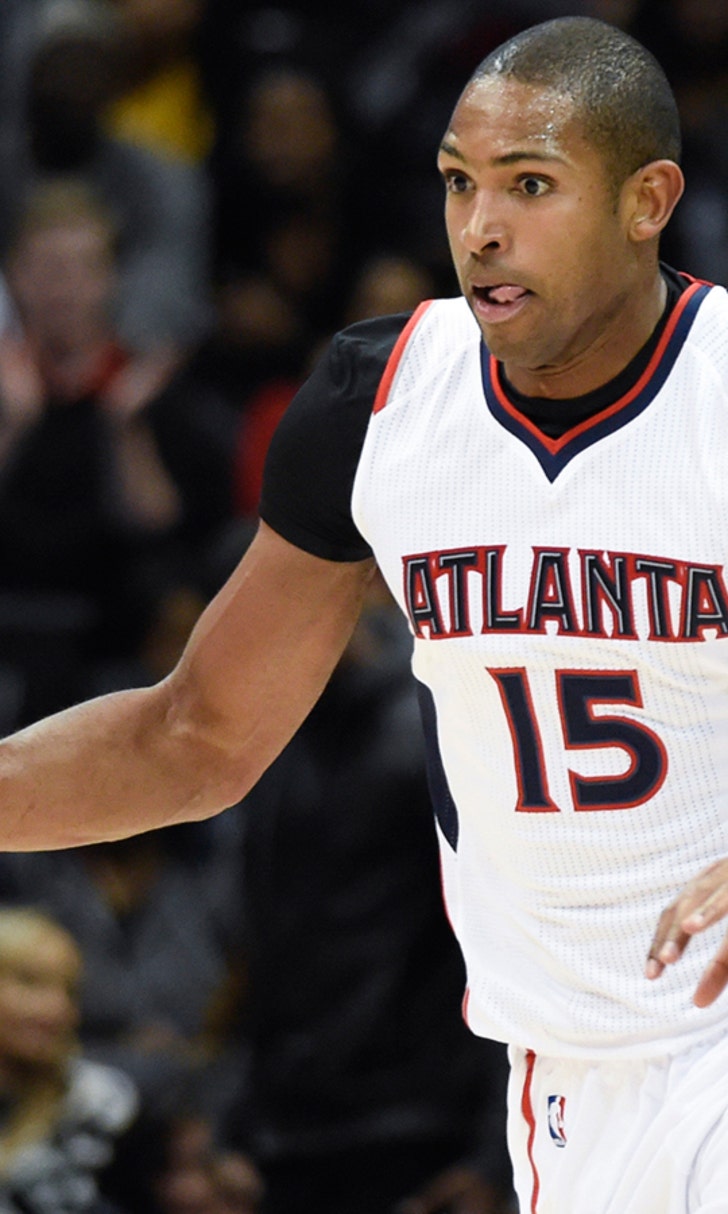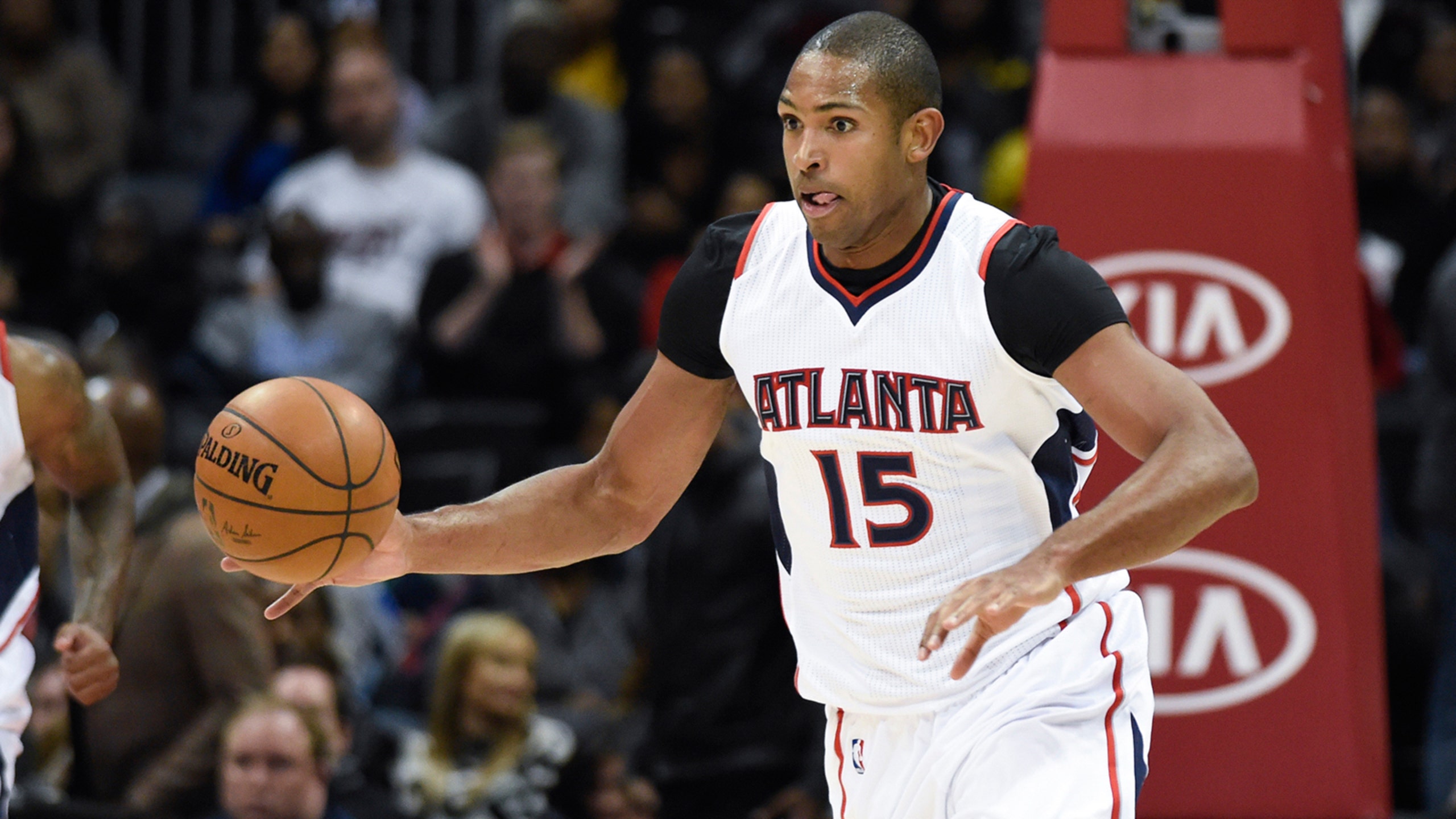 Hawks' Horford has hit more 3s this season than previous 8 combined
BY foxsports • January 15, 2016
Sacramento's DeMarcus Cousins isn't the only big man improving his long-range shooting game this season. Atlanta's Al Horford has also dramatically changed his 3-point efficiency. 
Great stat from @LangGreene: Al Horford has made 39 threes this season. Before this year, in his first 8 seasons, he'd hit 21 threes total.

— Alex Kennedy (@AlexKennedyNBA) January 15, 2016
During Horford's first five seasons in the NBA, he attempted a combined 12 3-point shots and landed only three of them. Then in the 2012-13 season, Horford tried just six 3-pointers but hit three and doubled his previous career-total to six. His confidence from long-range encouraged Horford to keep shooting.
In the 2013-14 season, Horford attempted 11 3s -- but he connected on only four of them, lowering his efficiency from .500 in 2012-13 to .364 the following season. Last year, his long-range game continued to develop. He attempted 36 3s and landed 11. Over the most recent offseason, however, Horford focused on his long-range game.
"I have gotten a chance to work on those shots. I never want to shoot a shot if I haven't worked on it. I feel comfortable with it. I understand that I have to be near the paint, (working) pick-and-rolls, working around the basket," Horford told NBA.com in October. "But I want to be able to have the ability that if I need to shoot those shots, to take them." 
This season, Horford's work has paid off and he has taken his long-distance shooting to the next level. Through the first 496 games of his career, Horford was 21-of-65 (.323) on long-range shot attempts. During the 2015-16 season, Horford has played 39 games. But he's already 39-of-116 (.336) on 3-point attempts.
This means Horford went from taking 0.13 3s per game (and landing 0.04 of them) during his first 496 games to his new rate this season -- 3.0 3s attempted per game, averaging 1.0 3-pointer made every time he steps on the floor.
As of Jan. 15, Horford (39-of-116) and Cousins (40-of-119) had the same shooting percentage on long-range shot attempts.
Boston's Kelly Olynyk was a slightly more impressive 45-of-113 (.398) for qualified centers. Phoenix's Mirza Teletovic (86-of-200), Orlando's Channing Frye (43-of-102) and Golden State's Draymond Green (60-of-144) are the three most efficient long-range shooters qualified at power forward. 
Bryan Kalbrosky produces digital content for FOXSports.com. For more, follow him on Twitter @BryanKalbrosky.
---
---