National Basketball Association
National Basketball Association
Hawks 103, Jazz 95
Published
Jan. 12, 2013 4:11 a.m. ET

While the Utah Jazz bemoaned another lost opportunity on the road, Devin Harris and the Atlanta Hawks celebrated a character-building comeback win.
Harris scored a season-high 24 points and the Hawks rallied from a 15-point deficit in the second half to beat the Utah Jazz 103-95 on Friday night, snapping a four-game losing streak.
''It's huge for us,'' Harris said. ''It builds character. It brings a team together.''
Randy Foye had 25 points to lead Utah, which had won four of five but was denied its first back-to-back road wins of the season. Al Jefferson had 23 points and 10 rebounds, and Paul Milsap had 20 points and 13 rebounds for the Jazz.
Jefferson sat glumly at his locker, his hands over his face, as he reviewed the loss that left Utah 8-15 on the road.
''This is a game we were needed to take care of,'' Jefferson said. ''We had them down, we should have just buried them then. I think we got away from what we had been doing. We turned the ball over too much. We got away from our defense.''
Utah led 75-60 in the third quarter.
''We got a 15- point lead, we thought the game was over,'' said Utah coach Tyrone Corbin. ''You have to play 48 minutes.''
The Hawks took their first lead of the second half on consecutive baskets by Al Horford. The second basket by Horford, set up by Josh Smith's pass, gave Atlanta a 94-92 lead with 2:44 remaining.
Jefferson answered with a tying basket before Ivan Johnson scored on a fast break to give the lead back to Atlanta.
Utah's Jamaal Tinsley made one of two free throws to leave the Hawks' lead at 96-95. Smith's short jumper and Lou Williams' 3-pointer padded the lead.
The Hawks outscored the Jazz 35-19 in the final period. The 15-point comeback was the largest deficit Atlanta has overcome this season.
''This game was clearly about our defense,'' said Hawks coach Larry Drew. ''It's what we've been preaching from the very beginning, being active, having active hands and just trying to cause havoc. We were a little tentative at times, but when it counted we got aggressive. We got feisty.''
Smith had 15 points and 10 rebounds for the Hawks. Williams had 14, Ivan Johnson scored 13 and Horford and Zaza Pachulia each added 12.
Johnson and Pachulia were part of a productive second unit that provided the energy Drew sought when the team faced the big deficit.
Harris made his first start since missing 10 games with a sore left foot. He played 14 scoreless minutes in a loss at Cleveland on Wednesday night and then said before Friday night's game, ''As far as I'm concerned, I'm ready to roll.''
Harris backed up his claim by making 7 of 8 shots from the field. He added five assists.
''Devin knocked down some shots, but I thought the way he pushed the basketball, that was the difference,'' Drew said. ''That's the Devin Harris of old.''
Atlanta had not lost more than two straight games before hitting the four-game skid.
Drew said he reminded his players other successful teams had similar or worse losing streaks this season.
''You don't hang your heads and feel sorry for yourself because you lost four in a row,'' Drew said.
Utah took its biggest lead late in the third period when a 3-pointer by Hawks rookie John Jenkins sparked an 8-1 run as Atlanta cut the lead to 76-68 entering the final period.
Pachulia opened the fourth period with back-to-back baskets as the Hawks cut the deficit to four points.
Harris hit a 3-pointer to cut Utah's lead to 82-79 and made only 1 of 3 free throws 40 seconds later to trim the deficit to two points.
The Hawks finally pulled even at 85-all with 5:48 remaining when Harris had a steal to set up his 3-pointer.
Jazz forward Marvin Williams, traded to Utah in the offseason following seven seasons with the Hawks, was with the team but not in uniform in his first return to Atlanta. Williams, who was held out with inflammation in his right knee, visited his former Hawks teammates before the game.
Harris was acquired by Atlanta in the Williams trade, but he insisted it didn't matter that his big game came against his former team.
Drew started Harris with Jeff Teague in the backcourt and Kyle Korver at small forward as he tweaked the lineup.
NOTES: Former Hawks star Dominique Wilkins, on press row as a TV color analyst, was presented a birthday cake during a break. Wilkins celebrates his 53rd birthday on Saturday. ... Korver hit a 3-pointer in the first quarter to give him 3s in a personal-best 29 consecutive games. It is tied with Mookie Blaylock for the second-longest streak in Hawks history. ... Foye had 15 points in the first quarter as he made each of his three 3-pointers.
---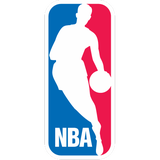 Get more from National Basketball Association
Follow your favorites to get information about games, news and more
---