National Basketball Association
National Basketball Association
Grizzlies outlast Spurs in overtime
Published
Jan. 11, 2013 12:00 a.m. ET

Memphis coach Lionel Hollins warned his Grizzlies they could feel sorry for themselves after Tony Parker hit a 27-footer at the buzzer to force overtime or go back out and win the game.
The Grizzlies chose the second option.
Rudy Gay hit a pullup jumper from 14 feet with 27.8 seconds left, and the Grizzlies held off the San Antonio Spurs 101-98 in overtime Friday night for their fourth straight victory overall and their first over their Southwest Division rival since the 2011 playoffs.
''It was a good test of our mental toughness and our togetherness because we did stick together,'' Hollins said. ''We kept operating efficiently offensively, and nobody really tried to go off on their own, and we got the win.''
San Antonio had won five straight in the series since the Grizzlies upset the then-No. 1 seed in the opening round in 2011 in six games. The Spurs also had a 2½-game divisional lead on Memphis coming into this game despite Memphis having played five fewer games, and the teams played at postseason intensity despite the calendar.
''It's always going to be a playoff-type feel when you play those guys, no matter whether it's the playoffs or a regular season game,'' Grizzlies guard Tony Allen said. ''It's all a test for the postseason. We've got a lot of weapons. As long as we play together and play for each other, good things are going to happen. We've just got to grind it out for 48 minutes.''
The Grizzlies needed five more minutes after Parker's 27-footer beat the buzzer and tied it at 95. He also opened overtime with a 3 that turned out to be the Spurs' only bucket as San Antonio went 1 of 10 from the floor. Manu Ginobili missed a long 3 just before the buzzer.
''That was an incredible shot by Tony to give us a chance to stay in the game and get five more minutes to figure it out,'' Spurs forward Tim Duncan said. ''We started out pretty well and got ourselves a lead, but they just kept coming. They just made more plays than we did. They just outplayed us.''
Darrell Arthur's dunk with 8.9 seconds left gave the Grizzlies the final margin and forced the Spurs to take the desperation shot at the end of the game. Ginobili's shot hit the backboard and then rim.
Gay led Memphis with 23 points, and Mike Conley had 21 points and five assists, hitting all 10 of his free throws. Zach Randolph had 18 points and 10 rebounds for his NBA-leading 24th double-double of the season. Arthur had 14, while Marc Gasol and Allen each added 10. Allen also had three steals on his 31st birthday.
Conley said he even though Ginobili's last shot would go in after watching Parker's 3 tie it up in regulation.
''I thought the team did a great job of not holding their head after a phenomenal shot and two missed free throws,'' Conley said. ''We had the game in the bag, and for them to come back and make it a game and for us to still play hard and not get rattled, showed a lot of self and mental toughness.''
Parker finished with 30 points and five assists for the Spurs. Ginobili had 14, and Duncan and Tiago Splitter each had 13. Duncan also grabbed 15 rebounds but was 5-of-14 shooting.
''It's just like a hitter who doesn't hit for a while,'' Spurs coach Gregg Popovich said. ''What are you going to do? You just keep shooting. He keeps playing hard whether a shot goes in or out.''
The Spurs came in tied with the Clippers with a league-best 28 wins, but they've struggled lately away from San Antonio, losing seven of their last nine road games. They also had won five in a row against Memphis since the Grizzlies upset the Spurs as the Western Conference's No. 1 seed.
Memphis had just gotten back in town from winning three straight on the road, and the Grizzlies saw a chance to chase down the Spurs for the top of the Southwest Division.
San Antonio also needed overtime to beat Memphis 99-95 on Dec. 1 in the teams' first meeting this season, and this was another doozy with 14 lead changes and 11 ties.
The Spurs thought they had a 100-97 lead when officials ruled goaltending on Gay on a bucket by Ginobili with 44.5 seconds left. But they overturned the ruling after reviewing the play and called jump ball between Duncan and Arthur. The Grizzlies forward won the tip, knocking it out to Conley. Gay hit the jumper on the possession to put Memphis ahead to stay.
Popovich said he thought it was a good block before the review. Hollins wasn't happy his Grizzlies had to win the tip after getting a good block.
The Grizzlies led 95-92 when Randolph hit two free throws with 3.5 seconds left. That was just enough time as Parker took the ball and dribbled up the left side before tossing up a 27-footer that beat the buzzer forcing overtime.
''Pop told me to push it and if nobody came to help then to take it,'' Parker said. ''We tried to send Manu and Danny (Green) ahead and nobody came to me so I just took it.''
Memphis outscored the Spurs 29-18 in the second quarter and led 60-48 before they started struggling offensively yet again in the third quarter. The Spurs had a 28-17 edge in the third to eat away at the Grizzlies' 12-point lead. But Memphis outscored San Antonio 27-24 in the fourth and 6-3 in overtime.
Notes
The Spurs had been 19-2 when leading after the fourth quarter. The Grizzlies outscored the Spurs 50-40 in the paint and now have 138 consecutive games where they have forced at least 10 turnovers. They forced 18 leading to 26 points.
---
---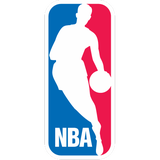 Get more from National Basketball Association
Follow your favorites to get information about games, news and more
---