National Basketball Association
National Basketball Association
Grizzlies 93, Hornets 81
Published
Apr. 2, 2011 5:02 a.m. ET

Playing the only Western Conference team they had not beaten this season, the Memphis Grizzlies never were in danger of losing.
Zach Randolph scored 28 points, Tony Allen added 17 and the Grizzlies held the New Orleans Hornets to a season-low 12 points in the first quarter, winning 93-81 on Friday night.
The Grizzlies went ahead for good less than two minutes into the game, outrebounded New Orleans 40-28 and answered every run with easy baskets, pulling into a tie with the Hornets for seventh place in the conference standings.
Randolph and Marc Gasol had double-doubles, both finishing with 10 rebounds. Gasol had 13 points as Memphis, the NBA leader in points in the paint, won in typical fashion.
''That's our game, and we know that,'' Gasol said. ''People are going to try to take us away from that, but we have different options to get it in there and are real consistent.''
New Orleans had won both earlier meetings and 17 of the past 21 in the series, but the Hornets were no competition this time.
Memphis is 25-10 in its last 35 games and has won six of its last seven.
''They made some shots that were contested, but our defense was great,'' Memphis coach Lionel Hollins said. ''We're playing at a high level. It's incredible to look at our energy and our effort out there.''
The Grizzlies even got seven assists from Randolph, tying his season high. When the Hornets double-teamed him, he repeatedly found cutters for layups.
''He was amazing,'' New Orleans coach Monty Williams said. ''He was the point guard on the floor tonight who pretty much dominated the game. They got layup after layup, and he did a good job of passing the ball. They were ready for the double-teams.''
Carl Landry led New Orleans with 19 points and Marco Belinelli scored 14. Chris Paul added 13 assists but shot just 2 of 8 from the field.
The Grizzlies went ahead 17-6 in the first quarter and never looked back. After Landry scored to open the game, New Orleans missed 15 of its next 20 shots.
The Hornets came as close as 59-53 in the second half on Belinelli's 3-pointer, but Randolph and Allen combined for the Grizzlies' next 11 points as they went back ahead 70-54.
After the Hornets pulled within 71-61 at the end of the third quarter, Grizzlies reserve O.J. Mayo closed them out, making three of Memphis' first four baskets in the fourth quarter and throwing a circus pass to Randolph for a layup on the other.
''Obviously, the way Marc and Zach were playing, they put a lot of pressure on the defense,'' Mayo said. ''They can't cover everything. They gave up the jump shots, and I knocked them down.''
Memphis led by at least nine points the rest of the way. Another layup by Randolph gave the Grizzlies a double-digit advantage for good.
''We've been here before and been up eight, 10 points with three minutes to go, and they always came back and beat us,'' Gasol said. ''Tonight we made the right plays at the right time.''
Memphis stifled New Orleans defensively all night. After their dreadful first quarter, the Hornets had two shot-clock violations in the second quarter. Paul missed his first five shots before finally scoring early in the third period.
''We got down very quickly and just didn't have an answer,'' Paul said. ''We made a run here and there but couldn't put a good run together. They just played a great game tonight.''
While the Hornets could not buy a basket, Memphis scored six points on buzzer-beaters at the end of the first and second quarters.
Mayo hit a 3-pointer with less than a second left in the first quarter to give the Grizzlies a 23-12 lead. Gasol took a length-of-the-court pass from Shane Battier in front of the Hornets' bench with 2.1 seconds left in the half, fumbled it, picked it up and heaved a prayer over Willie Green that banked in from a bad angle.
It was only Gasol's third 3-pointer of the season, and his teammates mobbed him while officials checked a replay to make sure he had released the ball before the buzzer.
''What do you want me to say?'' Gasol said. ''I'm not a 3-point shooter. It was a great pass by Shane, right on the money, and that was it.''
Landry, filling in for David West, who suffered a season-ending ACL injury against Utah on March 24, scored 16 of the Hornets' 38 points in the first half.
By the time they found other options, they were too far behind.
''It's a tough loss,'' Williams said. ''It's even tougher when you don't play the way you are capable from an energy standpoint.''
Notes: The teams play again in Memphis on April 10. The Hornets were called for five illegal screens. Paul is one shy of his 1,000th career steal. Allen is averaging 15.9 points in the Grizzlies' last eight games, seven more than his average for the season.
---
---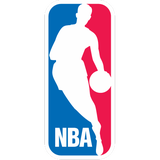 Get more from National Basketball Association
Follow your favorites to get information about games, news and more
---