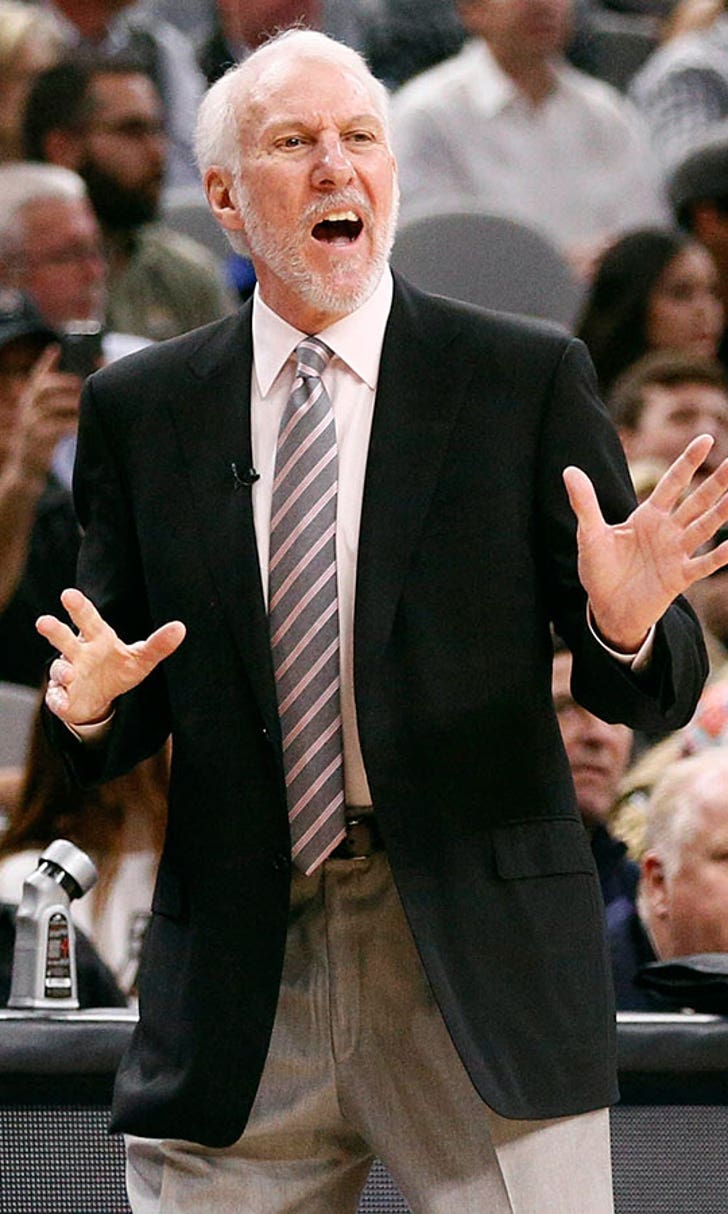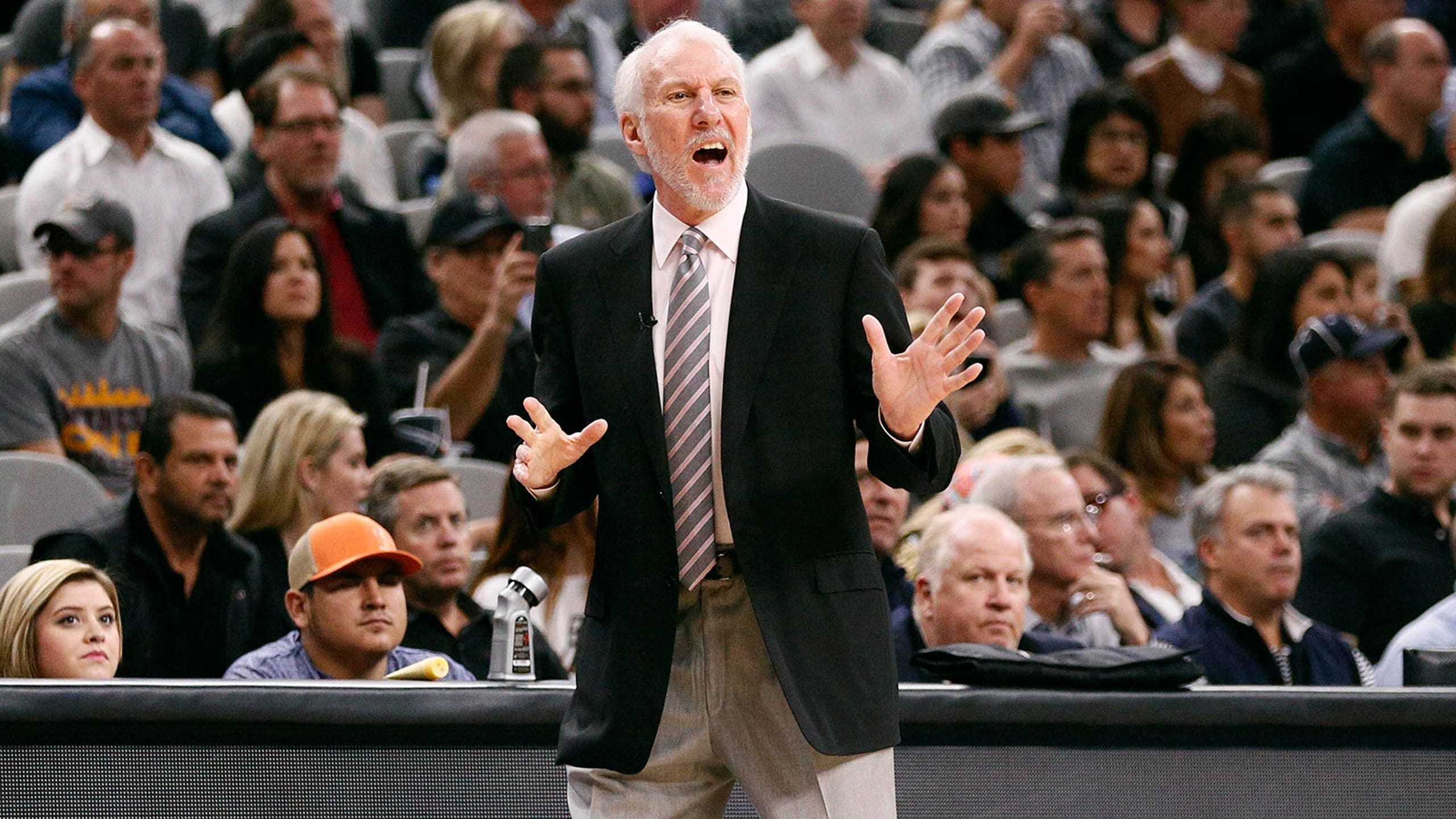 Gregg Popovich is at his curmudgeonly best in interview with Craig Sager
BY foxsports • January 14, 2016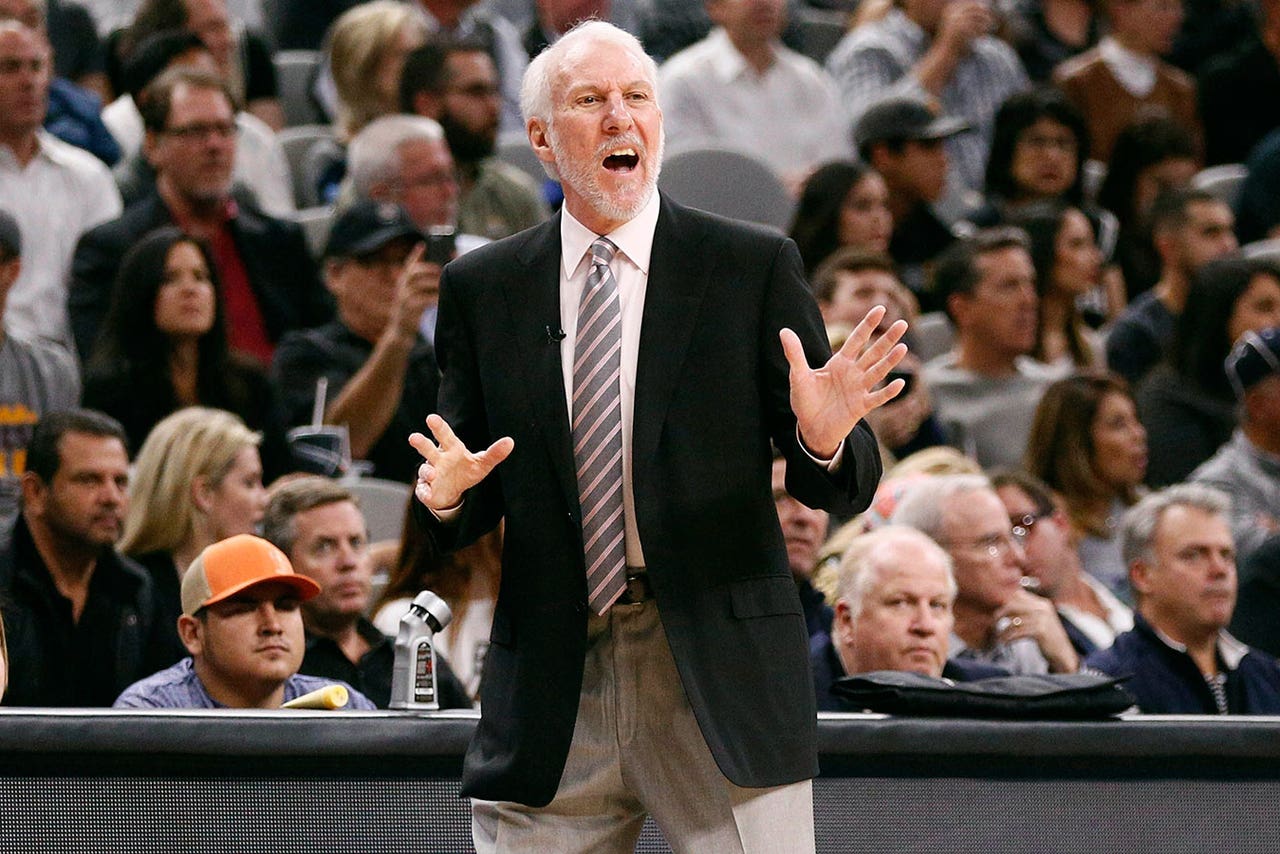 San Antonio Spurs coach Gregg Popovich doesn't relent on giving disdainful answers when questioned by reporters between quarters during NBA telecasts. It's as much a part of his coaching DNA as consistently making his team one of the NBA's best.
You can laugh or think Popovich is being a jerk to someone just trying to do his or her job. However, when the interviewer is TNT's Craig Sager, as in Thursday night's Spurs-Cavaliers game, it's hard not to smile, because Popovich has demonstrated just how much affection he has for Sager. The coach wished Sager well during his bouts with cancer and greeted him warmly upon Sager's return to the air this season.
After the third quarter, Sager asked Popovich about the poor shooting the Spurs were getting from LaMarcus Aldridge and Tim Duncan, reciting their stats thus far. The coach replied: "You gotta tell me that stuff? I already know that. What's the question?" After Sager asked him how they could get more involved in the fourth quarter, Popovich said: "I'll ask them nicely to shoot the ball better. How's that? What the hell you want me to do?"
Popovich has plenty of admirers for his performance art.
---
---