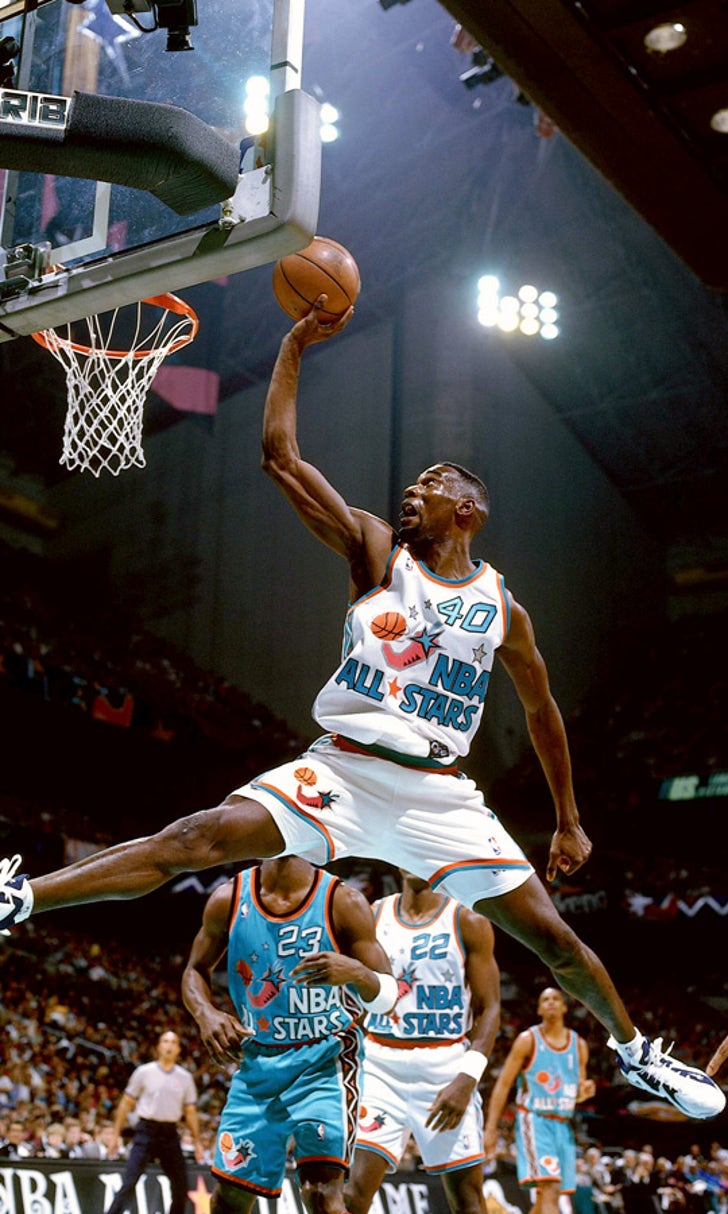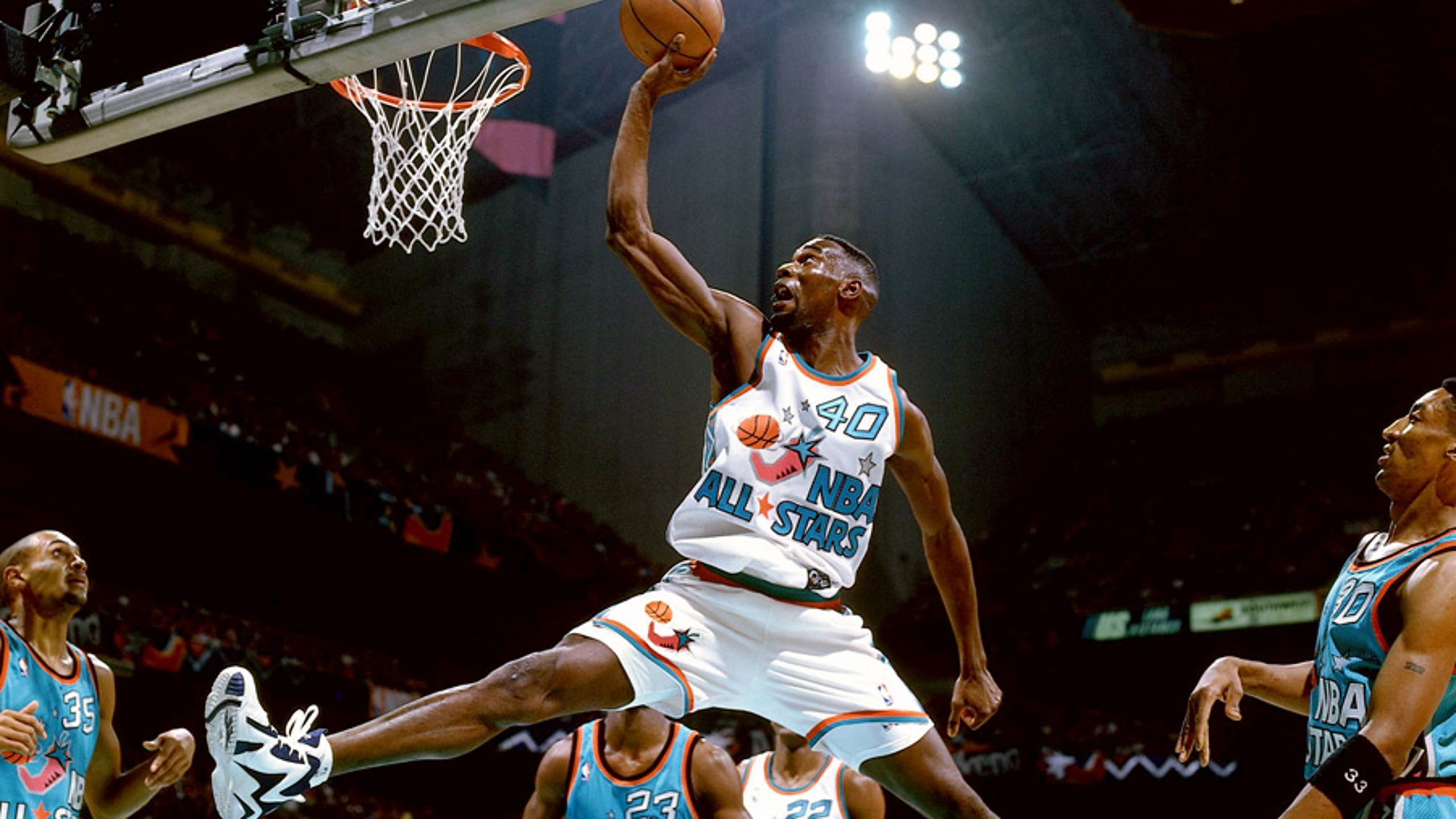 Gotta be the shoes: Top 10 NBA All-Star kicks
BY foxsports • February 11, 2015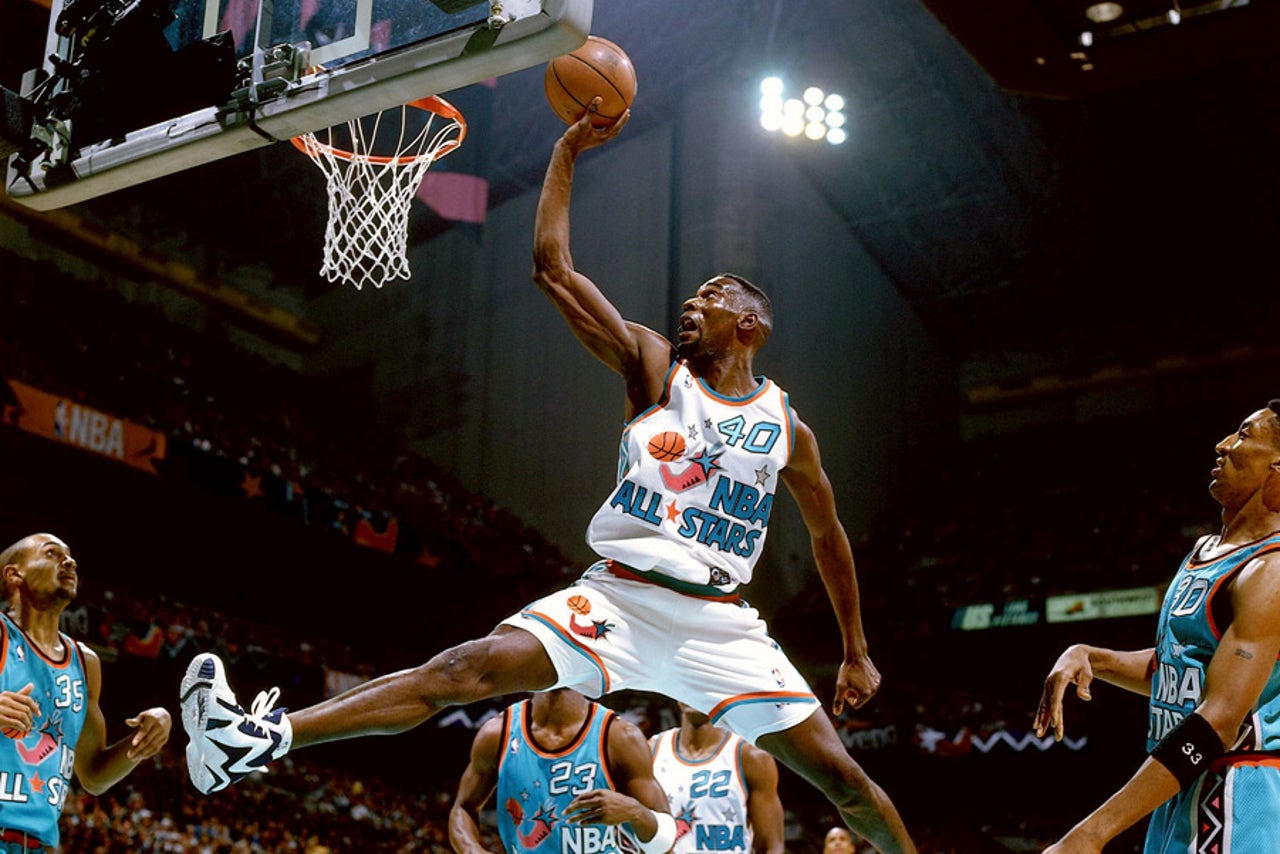 NBA All-Star weekend is about the best basketball players in the world coming together on the same court, throwing down ridiculous dunks, hitting unbelievable shots and just generally having fun. It is also about the shoes. Yes, All-Star weekend is a chance for players like LeBron James, Kevin Durant, Kyrie Irving and Chris Paul to show off not just their signature moves but their signature shoes, fresh with new All-Star colorways. Since most of the shoes for this year's event have already been unveiled, let's take a look back at some of the best kicks from previous All-Star weekends. 
10. adidas Crazy 1 Kobe "Sunshine" (2001)
Kobe Bryant wore these when he scored a team-high 19 points in a Western Conference loss. That defeat is surprising because you'd figure those shoes would have blinded anyone who even dared to look at them. Speaking of blinding ...
9. Dada CDubbz (2002)
So shiny, Chris Webber's defenders could see their own reflection while CWebb was busy dunking on them. 
8. Nike Zoom LeBron II All-Star (2004)
All-Star shoes don't always need to be about flash. In fact, sometimes, simpler is better, as was the case with these LeBrons.
7. Nike Air Force 1 PE (2004)
The first pair of Air Force 1s on the list certainly won't be the last. These were worn by none other than Rasheed Wallace, connoisseur of all things Air Force 1. 
6. adidas T Mac III (2004)
This was a bold move by adidas and Tracy McGrady. Instead of simply doing another colorway, they made each foot a different color. 
5. Nike LeBron V All-Star (2008)
Simple, but with just enough flair to make it stand out. Nike also went back to the shoe strap, which had been missing for a while. 
Once again sported by Rasheed Wallace, these are just beautiful. The colors work perfectly together, the shoes are fun without being too "in your face," and it's a great blend of old and new. 
3. Nike KD VI All-Star (2014)
Kobe was the first player to go back to low tops, but Kevin Durant quickly followed suit with his own shoes. What sets these apart from most of the others on this list is it looks like someone took a few cans of spray paint to these shoes with surprisingly awesome results. 
2. Nike Kobe 9 Elite All-Star (2014)
This is what art looks like in shoe form. 
1. Nike Jordan I (1985)
No kicks list is complete without at least one pair of Jordans, and these originals claim our top spot. It's not just because they're sleek, simple and classic, though they absolutely are -- it's also because of their importance. One could argue that without Jordans, none of the other signature shoes we have today would have been possible. 
---
---