National Basketball Association
National Basketball Association
Gores eager to work with Dumars as Pistons rebuild
Published
Jun. 3, 2011 1:12 a.m. ET

With new owner Tom Gores finally in charge, the Detroit Pistons are ready to begin rebuilding.
And Joe Dumars is still a big part of their plan.
''We're going to lean on him pretty heavy. He knows basketball, and we're going to push Joe. He knows that,'' Gores said. ''Our job is to challenge Joe.''
Gores was introduced Thursday, a day after completing an agreement to purchase the Pistons from Karen Davidson. The new owner was upbeat but direct when talking about his new franchise, which has missed the playoffs the last two seasons.
''We need to go back to those core values,'' Gores said. ''It's hard work, you go to practice, and the winning will come.''
When asked who he'd seek out for basketball advice, Gores immediately began talking about Dumars, the team president who has been part of all three of Detroit's NBA titles as either a player or an executive.
Dumars is eager to begin the long process of helping the proud franchise recover from its recent downswing. After Gores spoke, Dumars confirmed what seemed obvious to many onlookers - that the drawn-out sale, which stretched back before the season, had affected the organization's ability to make changes.
''The transition didn't just begin six months ago. This transition was going on for about a year and a half. It makes it tough,'' Dumars said. ''There was a definite moratorium on doing anything. It was just, hold tight until the transition takes place.''
Although Gores confirmed that Dumars will remain the organization's point man on basketball matters, he was more noncommittal when it came to the future of coach John Kuester.
''We'll make that decision, I think, rather quickly,'' Gores said. ''Coach Kuester deserves, I think, the courtesy of meeting. Until we closed, we really were not allowed to do that.''
Detroit won its third championship in 2004, part of a six-year streak in which the team reached at least the conference finals, but the Pistons went 27-55 in 2009-10 and 30-52 this past season. Empty seats were common at home games, and that, coupled with feuding between coaches and players, only added to a sense of gloom.
Shortly after agreeing to buy the team, Gores showed up to watch Detroit's home finale. The Pistons lost to lowly Cleveland, and forward Charlie Villanueva was ejected following a fourth-quarter scuffle.
Villanueva, Rodney Stuckey and Ben Gordon were seated in the fifth row during Gores' introduction.
''I'm glad that we can leave the past behind us now,'' Villanueva said. ''He seems like a very passionate guy, a very determined guy. It seems like he'll do whatever it takes in order to win. I'm looking forward to that.''
Gores is the chairman and CEO of Beverly Hills, Calif.-based Platinum Equity. He founded Platinum Equity in 1995, and in its 2010 list of the 400 richest people in America, Forbes put him in a tie for 153rd with a net worth of $2.4 billion.
''I'm willing to be whatever the franchise and the organization needs,'' Gores said. ''If they are going to get inspired by me being next to the bench and next to the players, great. If they're going to be distracted by me, then you might see me on the roof.''
The 46-year-old Gores is from the Flint area and has a degree from Michigan State University. He lives in California with his wife and three children.
''I am trying to convert my kids from Laker fans to Piston fans,'' Gores said. ''Right now my little boy is saying that the Pistons are top four on his choices. We're making a lot of progress.''
---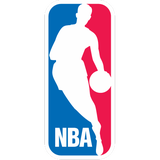 Get more from National Basketball Association
Follow your favorites to get information about games, news and more
---