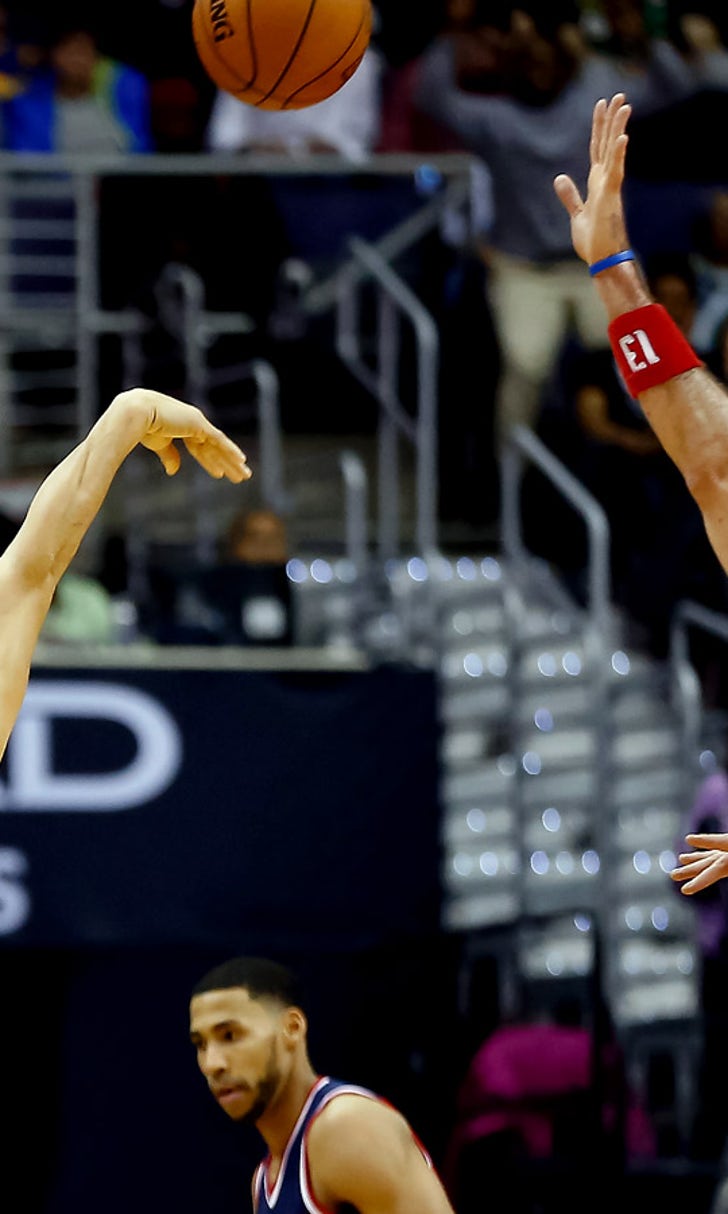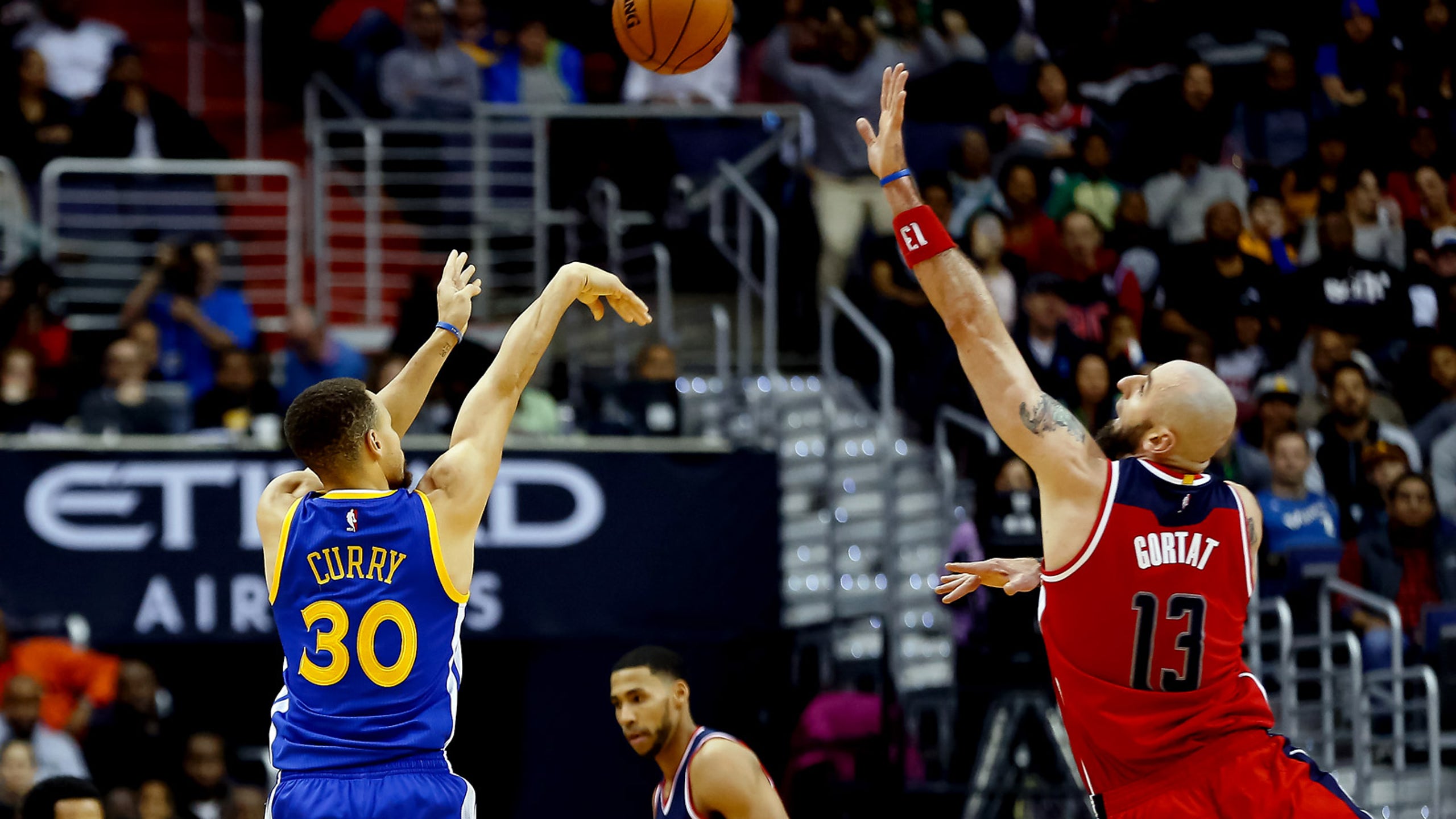 Golden touch: Curry, Durant go crazy to set up Saturday's mega matchup
BY Jeff Caplan • February 4, 2016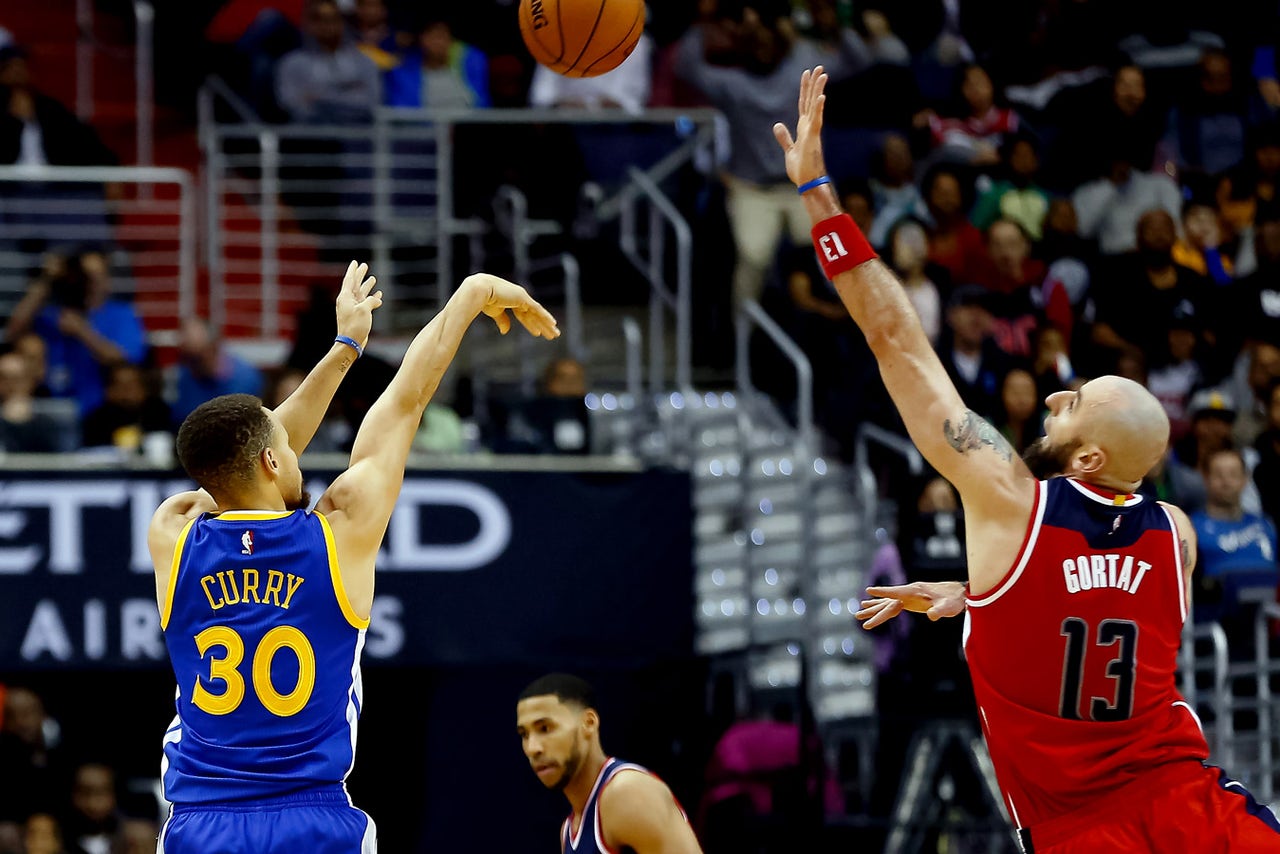 Maybe the timing is all part of the grand plan, the NBA's marketing machine hitting a grand slam. Maybe it's all just happenstance. Whatever, count your lucky stars that the weekend is almost here. Who needs Super Sunday when we've got Stephen Curry and Kevin Durant for Sensational Saturday?
The same week we learned that Durant reportedly has Curry's Golden State Warriors high on his wish lift if he decides to leave the Oklahoma City Thunder; the week Durant was named not only the league's Player of the Week, but also Player of the Month; the week Curry broke his own NBA record for most 3-pointers made in a month and then blistered the Washington Wizards for 11 3s and 51 points; the week Durant went for 37 and the game-winning 3 to beat Orlando, the Warriors and Thunder will finally play for the first time this season Saturday night in Oakland (the first of three meetings in a month).
And let's not forget how the week started: With Curry guaranteeing a Warriors victory over the Thunder followed by a Super 50 triumph for his hometown Carolina Panthers and good pal Cam Newton.
Has there been a more anticipated regular-season NBA matchup in recent memory? Well, OK, Spurs at Warriors on Jan. 26 had the hype machine humming, but it hardly carried the story lines that Warriors-Thunder now does.
On Wednesday night, both Curry and Durant were at the the height of their powers. Curry went crazy, an insane 11-of-16 from beyond the arc and 19-of-28 overall for his second 50-point game of the season and eighth game with at least 40 points. Golden State marched on Washington, 134-121, to improve to 45-4.
Durant and Russell Westbrook, who somehow takes a backseat in spotlight of this glamour game despite posting three consecutive triple doubles and playing out of his mind for a straight month, will try to become the first to hand the Warriors a home loss in 23 tries this season.
Amazingly, everything about the Thunder pales when compared to the Warriors. OKC is 38-13, yet still trails Golden State by eight games in the standings. The Thunder have won five in a row, three fewer than Golden State's current streak. 
Even Durant's 6-of-12 from beyond the arc and 12-of-25 overall against the Wizards on Wednesday looks ho-hum next to Curry's electrifying display.
So here we go. The next time we see Curry and Durant, the Warriors and the Thunder will be on Sensational Saturday. Who needs Super Sunday?
---
---