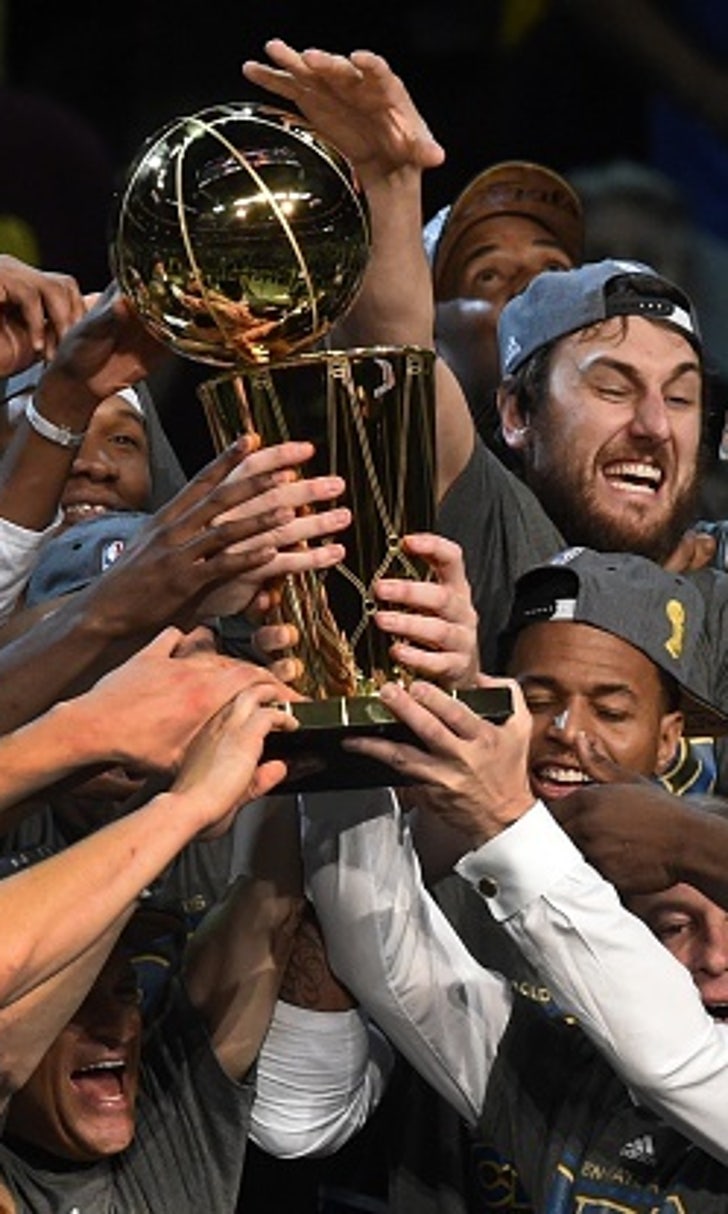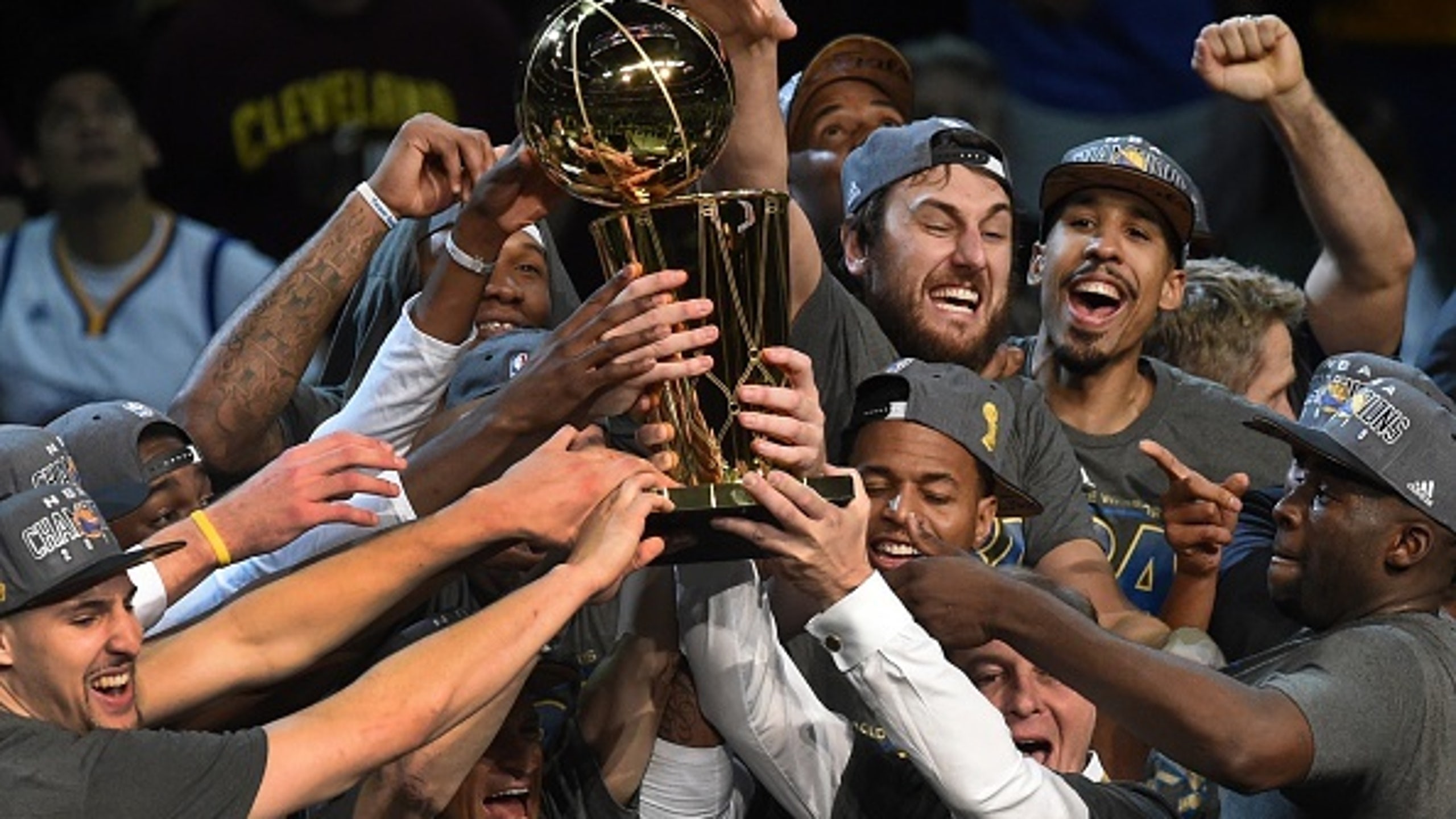 Golden State Warriors: From laughinstock to NBA Champs
BY foxsports • June 17, 2015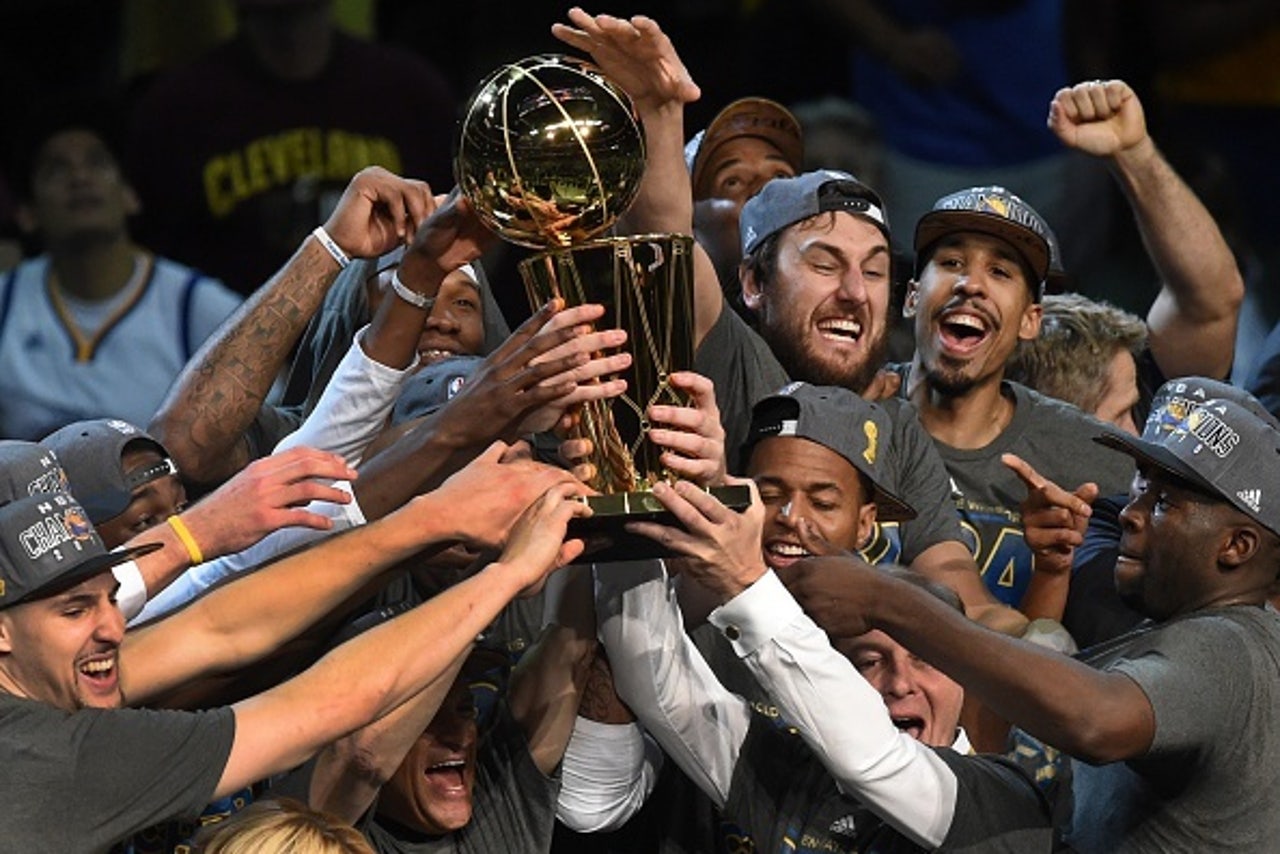 By Vincent Frank
The Golden State Warriors once opted to build their team around Todd Fuller instead of Kobe Bryant. This is a team that drafted (then traded) both Penny Hardaway and Vince Carter.
The Golden State Warriors made the playoffs just once during an 18-year span, from 1994-2011, boasting 11 head coaches during that time.
The Golden State Warriors were once the laughingstock of the NBA.
And now, after 40 years without a championship to call their own, the Golden State Warriors have won the NBA Finals. It came after a 67-win season that saw the team cruise through a difficult Western Conference. It came after falling down 2-1 to the Memphis Grizzlies in the Western Conference Semifinals and then falling down by the same margin to the Cleveland Cavaliers in the championship round. It came to the best player in the world, LeBron James, putting up the greatest Finals performance in Association history.
Tuesday night's championship-clinching victory represented the Warriors 83rd win of the year, the third-most in NBA history. It also represented the start of an era around the league—an era that's going to find other teams attempting to mirror what the Warriors did this year.
Above all else, it represented the end of decades of frustration for a fan base and a region that has seen some of the worst basketball the Association had to offer. Less than 30 wins nine times since 1994, 60-plus losses four times and just two playoff series wins during a 20-year span up until this season.
Lineups that included Larry Hughes and Marc Jackson. Drafts that included Patrick O'Bryant, Ike Diogu and Ekpe Udoh.
This is an organization that ran out starting point guards named Mugsy, Bimbo, Mookie and Speedy in successive seasons. An organization that once traded Chris Mullin for Erick Dampier. An organization that saw a star player literally choke his coach.
Somewhere along the way it changed.
We can look at Chris Cohan selling the team to an ownership group led by Joe Lacob and Peter Guber. We can look at the Warriors selecting Stephen Curry over Brandon Jennings.
We can look at what was a much-criticized trade of Monta Ellis to the Milwaukee Bucks for Andrew Bogut. We can even look at the addition of 2015 NBA Finals MVP Andre Iguodala in free agency two years ago.
In the end, and much like the team, its more than the sum of the parts that changed the fortune of this franchise. The bold move to hire a former agent as the team's general manager. The idea to bring in a coach in Steve Kerr without any previous experience at any level.
All of these moves combined have now led the Warriors to the pinnacle of the NBA, and helped Curry make good on a promise he made just a few short years earlier: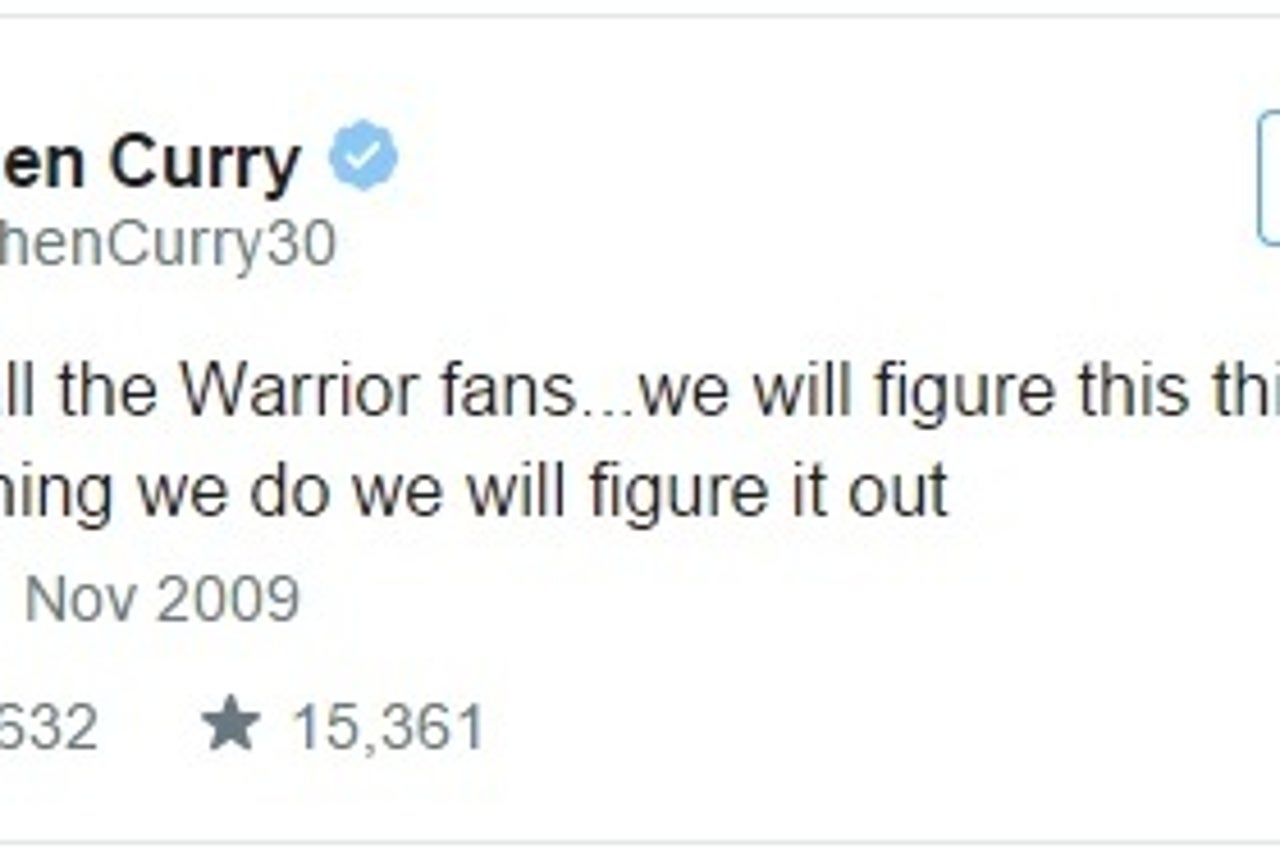 The Fans, The Region
As Oakland's last great title hope, the Warriors made a region and a fan base proud. They went up against a giant, and came out on top. They showed that a team in today's NBA doesn't need to have three stars to hoist the Larry O'Brien Trophy. More than that, the Warriors represented their soon-to-be former city to the best of their ability. Between all the splashes and dunks was an underlying work ethic that fits tightly in with the working-class mentality of a city they will call home for just a couple more seasons before moving to San Francisco.
For fans in Oakland, this was a curtain call. It was a season that woke up the echoes of championships past—an era 40 years before when the city was crowned as the most successful in the professional sports world—Reggie Jackson's A's, John Madden's Raiders and Rick Barry's Warriors.
While the echoes of greatness will surely quiet in time as all three pro sports organizations potentially embark on futures outside of the city of Oakland, this one title cannot be taken away. It will remain in the hearts and minds of all of us who watched the wretched product these Warriors (maybe a distant relative of THESE Warriors) threw out there on a nightly basis for a near quarter-century.
Twenty years from now, it won't be about the Bash Brothers or Kenny Stabler. The last great memory of past success will forever be tied to these Warriors. Not because this was the greatest run of success in Oakland's history. Not because basketball is even No. 1 in the region. Not because Steve Kerr somehow morphed into a John Madden or Bill Walsh. Instead, it will be remembered because it came after so many years of futility. It came after so many years of the franchise being a true laughingstock—a punching bag for opposing Western Conference teams.
It came with those of us, who grew up Warriors fans, wondering if a title was possible. It came with a general manager, who also grew up a fan of this team, bringing a title to a franchise he rooted for, and suffered with. It came at a time when Oakland needed this.
From Stephen Curry's amazing season and Draymond Green's all-out passion to Andre Iguodala stepping up when it was needed the most and high-priced veterans taking back seats, the 2014-15 Warriors were a true team in every sense of the word. And as a young team with still more room to grow, the Warriors aren't going anywhere anytime soon. Except for maybe San Francisco, which makes this one championship—the first of what could be a few—that much more special.
Congratulations to the Warriors on reaching the pinnacle of the NBA.
Congratulations to the players for coming together and making this a team in every sense of the word.
More than that, congratulations to the city of Oakland—a city that deserved something to celebrate.
More from Sportsnaut:
---
---