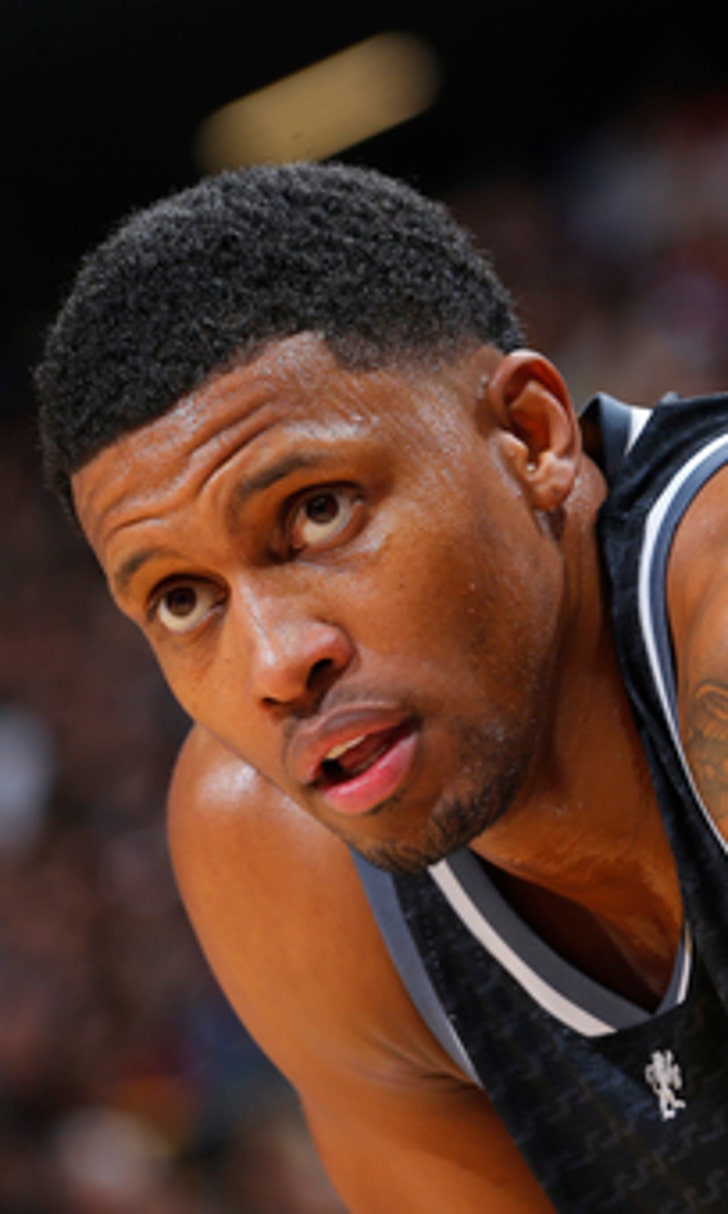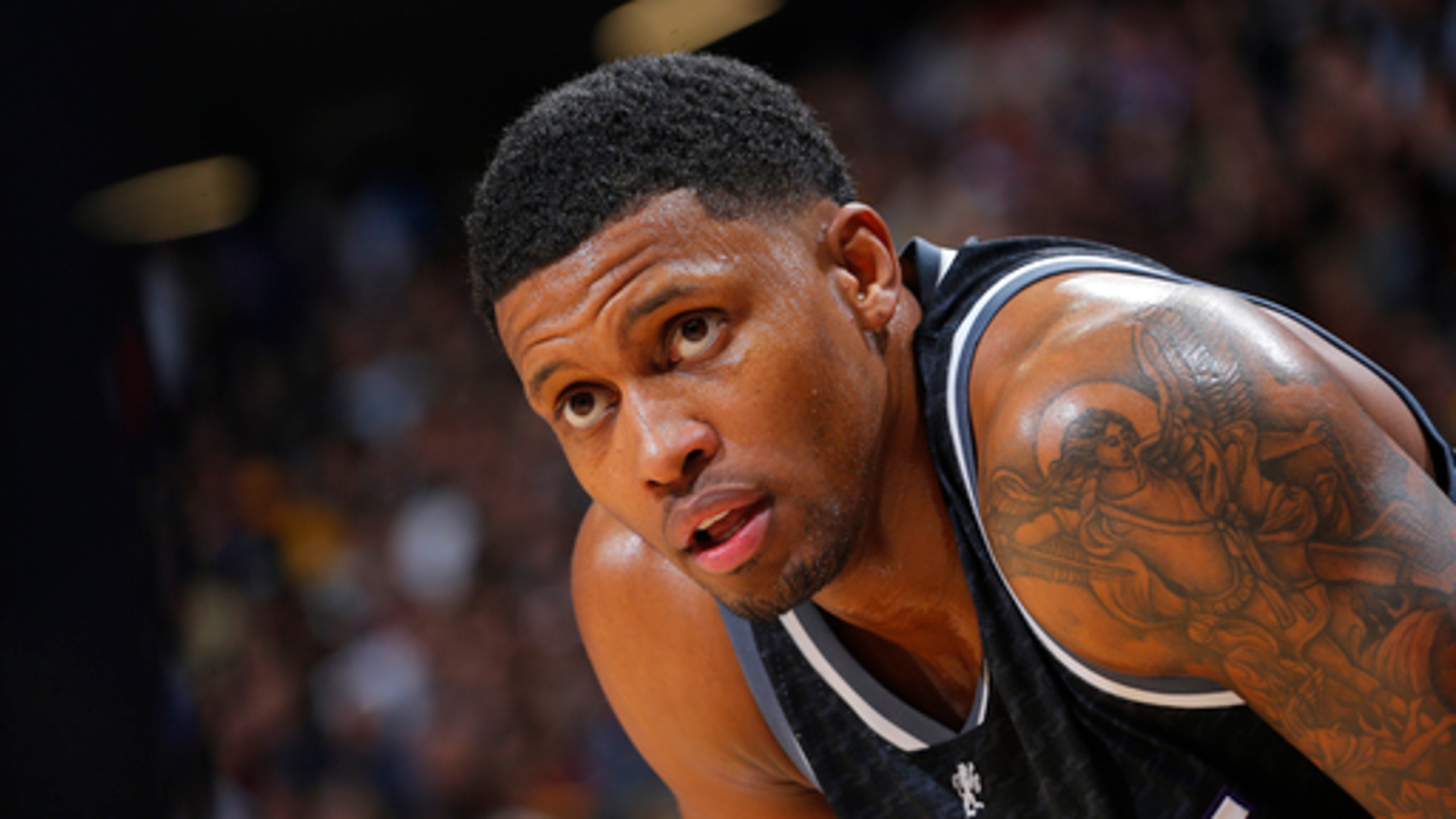 Gay scores 23 points, Kings beat Raptors 102-99
BY foxsports • November 21, 2016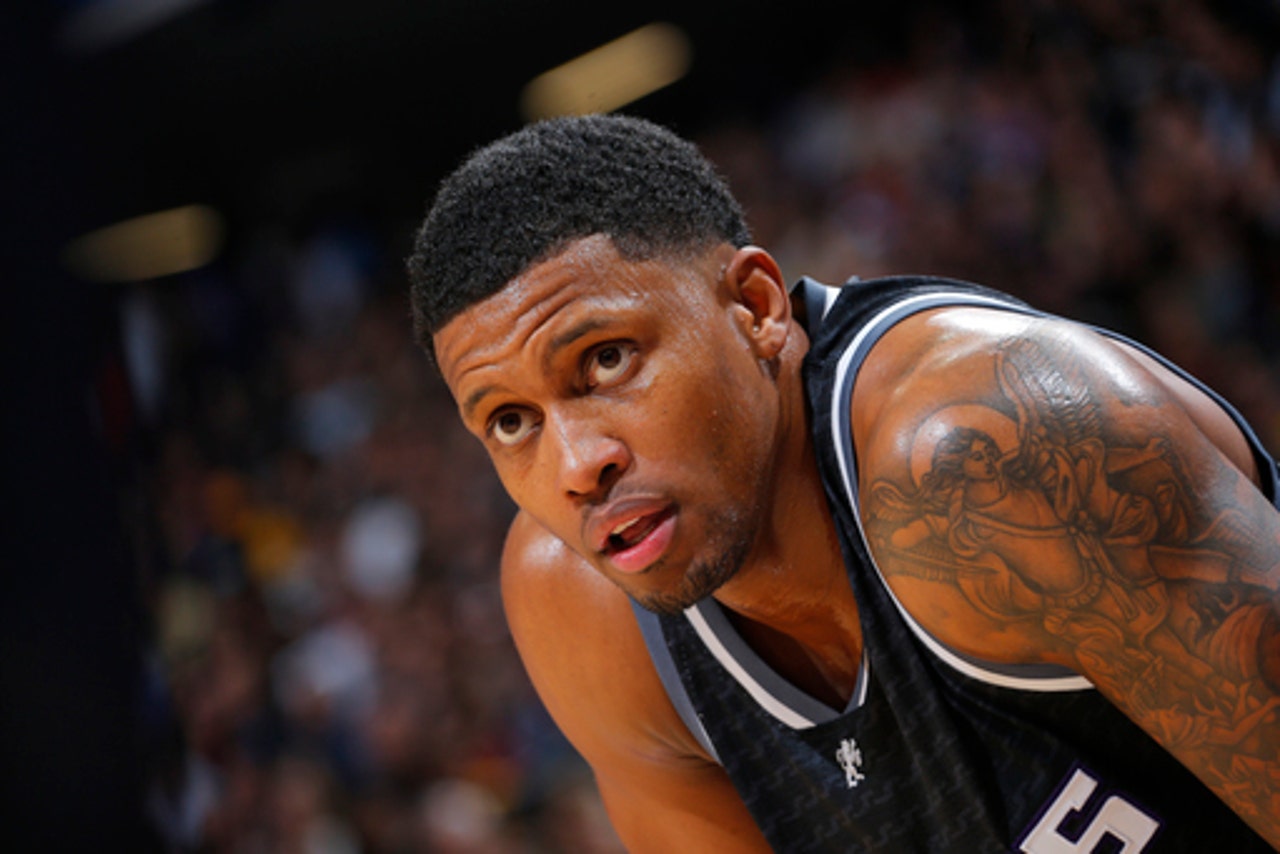 SACRAMENTO, Calif. (AP) Rudy Gay and the Sacramento Kings were glad to benefit from a rare bit of good fortune.
Gay had 23 points and nine rebounds, and the Kings beat Toronto 102-99 on Sunday night after waiting out a video review to see if the Raptors had forced overtime on Terrence Ross' 3-pointer at the buzzer.
Following a timeout with 2.4 seconds left, Ross grabbed a deflected pass, took two dribbles and made a 33-footer - but the officials ruled time had expired.
Official Mike Callahan said a replay review showed the clock didn't start when DeMarcus Cousins deflected the ball. The actual elapsed time was 2.5 seconds, resulting in no basket and a celebration at Golden 1 Arena.
''I've got to hear another explanation better than that because we reviewed it about 10 times in there,'' Raptors coach Dwane Casey said. ''Even if the clock started once DeMarcus Cousins deflected it, T-Ross caught it, shot it, and still had shot it at .5 (seconds) with plenty of time.''
The only explanation the Kings cared about was the disputed shot didn't count.
''We never get these kinds of breaks,'' Gay said. ''It felt good to get off the court and celebrate this win.''
While the Kings were ecstatic, the Raptors bemoaned their fate.
''I'm going to save my money and say no comment,'' Kyle Lowry said.
The NBA's scoring leader, DeMar DeRozan was defended tightly by Gay for much of the game and missed 12 of 15 shots while finishing with a season-low 12 points for Toronto.
The Kings snapped a four-game losing streak and beat the Raptors for the second time this season. DeRozan, who entered averaging 33 points per game, missed all eight shots and had three second-half points as Toronto was outscored 44-36.
''We gave up 36 in the second half. That's fantastic, because the first half wasn't so nice defensively,'' Kings coach Dave Joerger said.
Sacramento defeated Toronto for the second time this season. In the first meeting, DeRozan shot 7 of 20 and had 23 points. He has reached 30 points in 10 of 13 games this season.
''I can say it was a bad shooting night or I could be humble and say that I played good defense,'' said Gay, an ex-teammate of DeRozan's. ''He's a friend of mine.''
Lowry had nine of his 25 points in the fourth quarter and finished with eight assists and seven turnovers. Jonas Valanciunas added 23 points and 14 rebounds, DeMarre Carroll scored 17 points, and Patrick Patterson 11.
Cousins had 19 points and 10 rebounds for the Kings. Darren Collison added 15 points and nine assists, and Aaron Afflalo scored 14. Sacramento had dropped eight of 10.
Lowry made two free throws to cut the Kings' lead to 102-99. A shot-clock violation gave the ball back to Toronto for one more possession.
Collison converted a three-point play to break a 97-all tie with just more than 3 minutes remaining. He found Gay for a dunk off a fast break, giving the Kings a 102-97 lead with 1:37 left.
TIP-INS
Raptors: Reserve center Lucas Nogueira was back with the team after missing Thursday's game to be with his wife, who gave birth to a baby girl. ... Valanciunas had 19 points in the opening half and benefited from Cousins being in foul trouble.
Kings: The struggling Kings went to a smaller lineup, moving Matt Barnes and Collison into the starting lineup. The results were mixed, and Toronto led 36-28 after one quarter. ... The Kings are 17-3 at home against the Raptors.
UP NEXT
Raptors: Face the Clippers on Monday in Los Angeles.
Kings: Host star guard Russell Westbrook and Oklahoma City on Wednesday.
---
---