Future still bright for 76ers even with just one first-round pick
May 22, 2015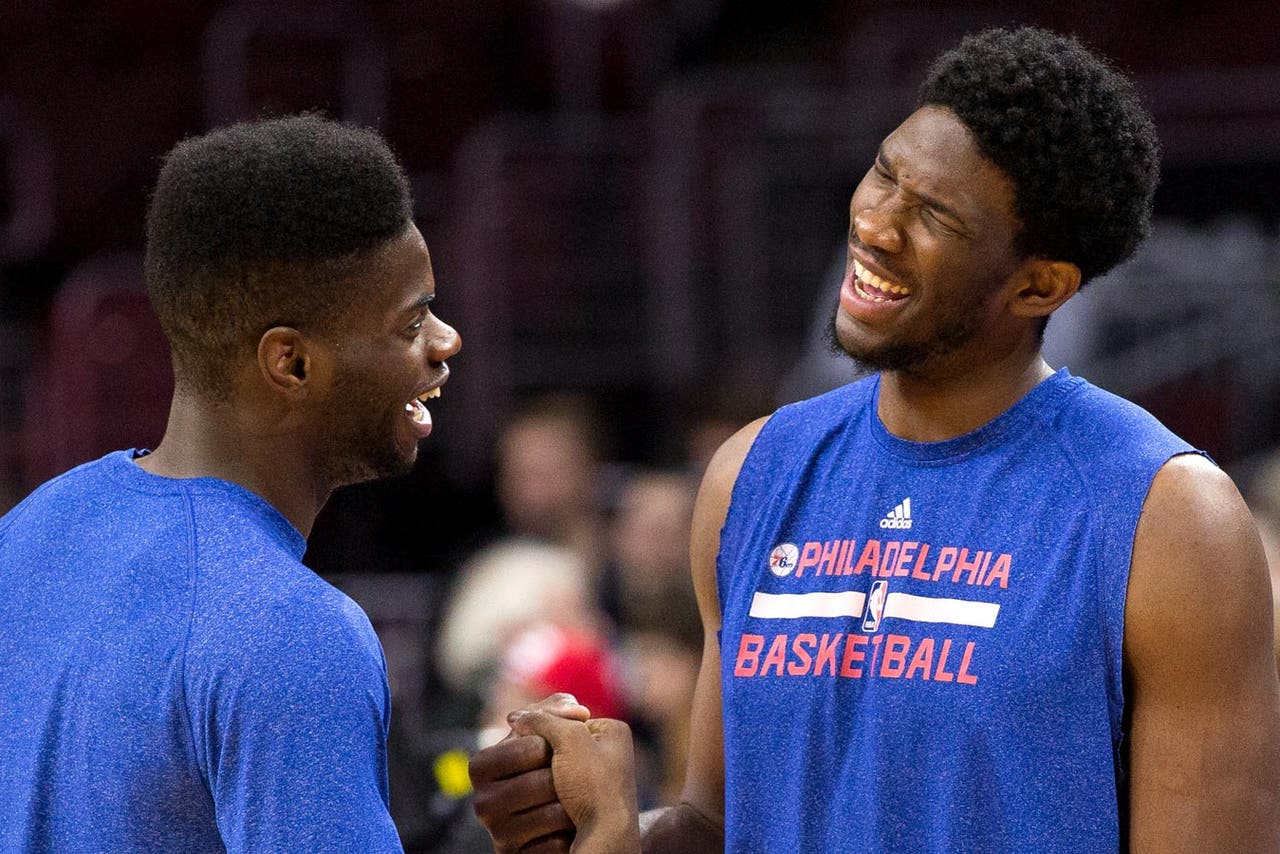 The 76ers went into the draft with the highest hopes of any other franchise. With an outside (very outside) chance to gain three first-round picks—first, sixth and 11th—Philly fans were overjoyed. Hashtags were popping up all over: #OneSixEleven. 
They believed! They all believed! Until they didn't have reason to anymore.
Now, we know, because of certain protections on draft picks from the Lakers and Heat, that the Sixers will receive only one first-rounder in next month's draft: the third one. But Ray Boyd at CBS Philly says that the Sixers are in fine shape, even though #OneSixEleven never materialized:
Read Boyd's full piece here.
(H/t to Ray Boyd at CBS Philly.)
Photo Credit: Bill Streicher-USA TODAY Sports
The good news is, all of those potential picks that did not convey are all still under the Sixers control and could very well put the team in an even more dominant position around the time of the 2016 NBA Draft.

As of right now, the Sixers control their own first round pick for 2016. The team also still owns the pick that wound up staying with the Lakers.

Los Angeles lucked out acquiring the second overall pick, but next year that pick is only top-3 protected. With the addition of a top-2 talent, combined with a healthy Julius Randle and Kobe Bryant, the Lakers will more than likely be able to earn a record that does not warrant them a top-3 pick.

Some critics of the original deal that landed the Sixers the pick complain that the Lakers may be too good next year and that pick could wind up in the latter part of the first round. That notion relies on pessimism and ignores reason for the most part.
---
---