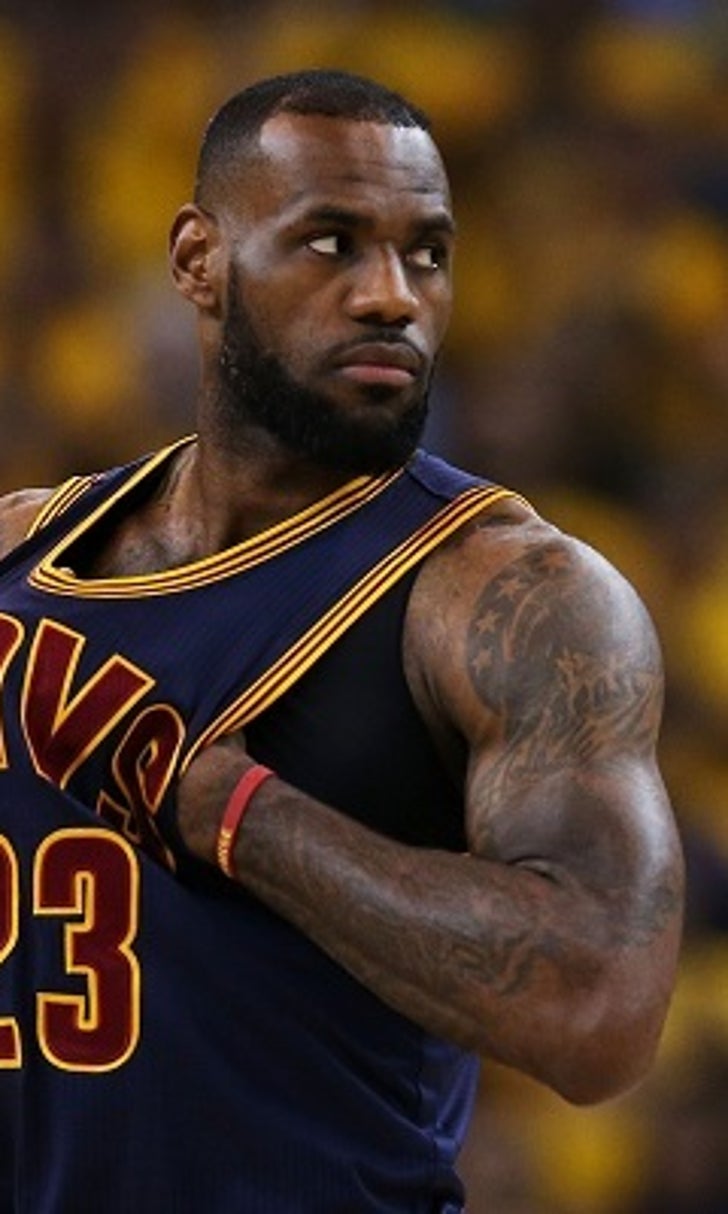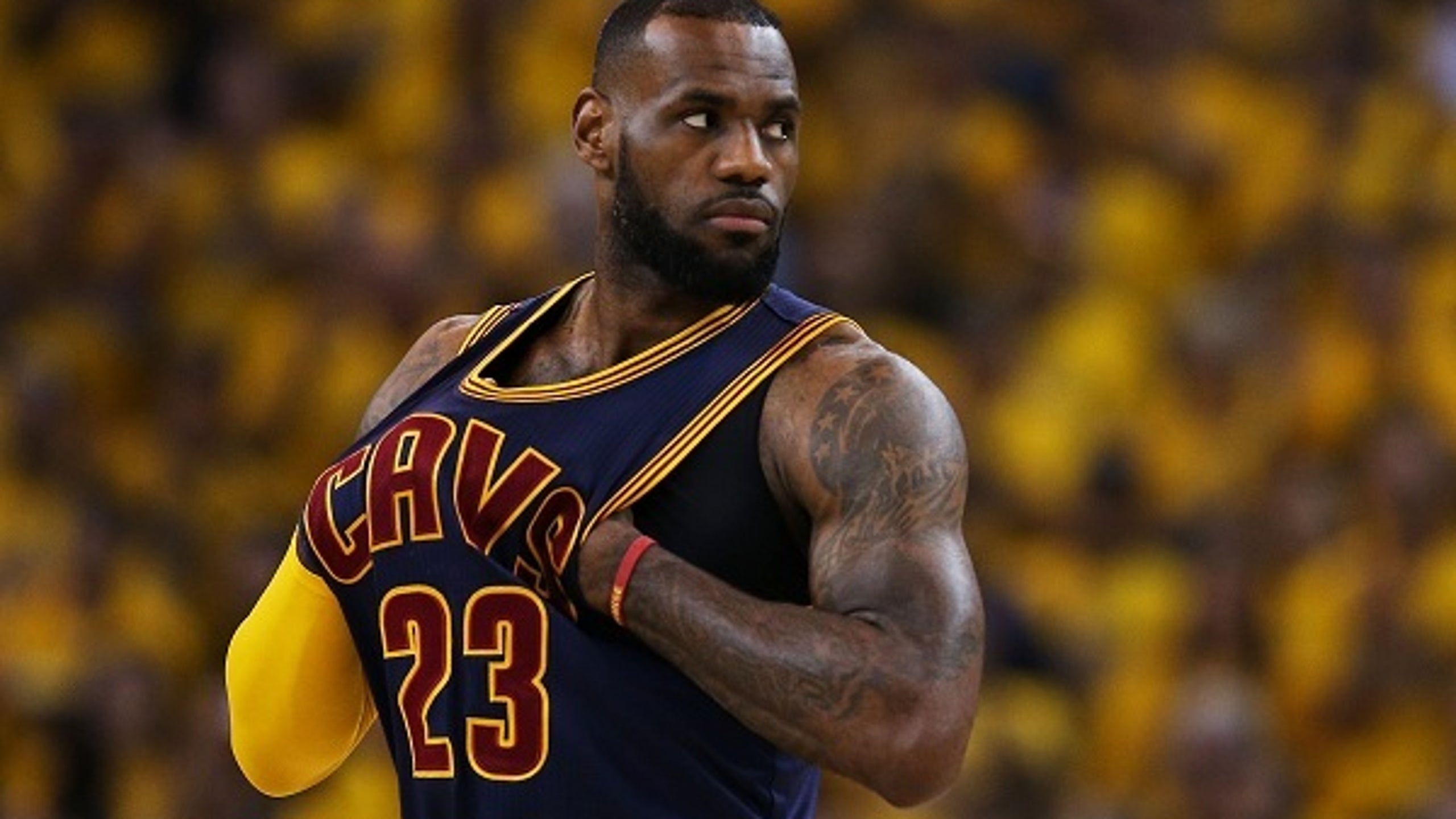 Five things that must happen for the Cavaliers this offseason
BY foxsports • June 16, 2015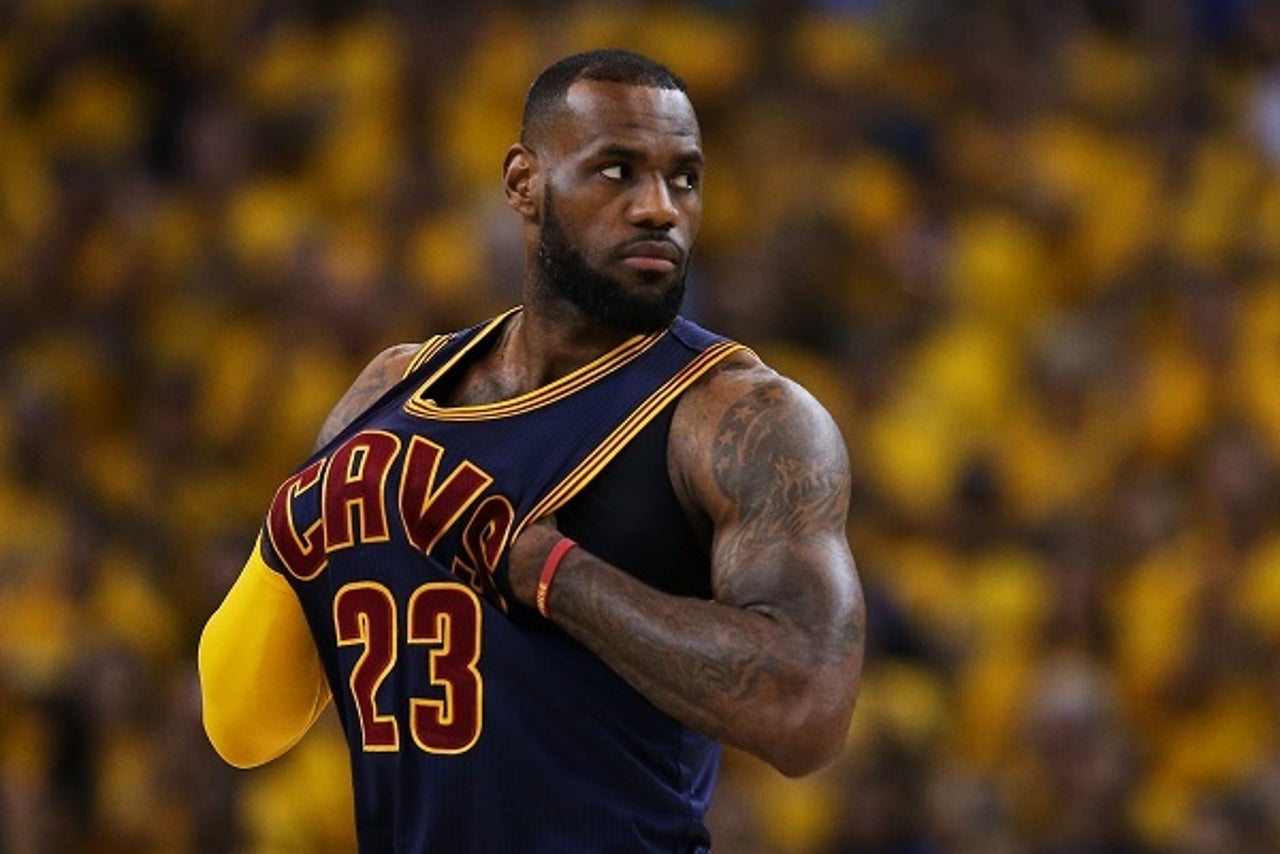 By Vincent Frank
Depending on how Tuesday night's game turns out, the Cleveland Cavaliers could be on the verge of looking forward to what might be an offseason of change. Even if the team does come back from its current 3-2 deficit in the Finals against the Golden State Warriors, there are going to be a tremendous amount of questions for David Blatt and company.
Will LeBron James opt out of his contract? Is Kevin Love going to move on from Cleveland? How does the team find more depth on the bench? These are not normal questions that face a conference champion just weeks after appearing in the Finals.
But they are questions the Cavaliers will have to answer if they expect to be back on the league's biggest stage next June.
Here are five things that need to happen for Cleveland this offseason.
1. Guarantee a LeBron James' Return 
James can opt out of his contract in order to guarantee himself more money next year by signing yet another two-year contract with an early-termination clause. Without getting into too much detail regarding the finances here, max contracts are expected to increase a great deal in the summer of 2016, which will lead some of the biggest stars to force their way into free agency when the time comes. By opting out, James could have the best of both worlds.
While it would be a major black eye in James' career if he were to depart Cleveland just one year after his well publicized return to the city, stranger things have happened. Both the Los Angeles Lakers and New York Knicks will have the room to make a play for him.
Cleveland must do everything in its power to avoid that from becoming even the most remote of possibilities. If it means James opting out with an understanding that he will sign another short-term deal with an early-termination option for next summer, then so be it. The ability of this team to contend into the future rests solely on James returning. It's that simple.
2. Hope Kevin Love Opts Out
Let's face a harsh reality here. Cleveland was never a good fit for Love. And while losing him after one season, especially after giving up Andrew Wiggins and some change, would be a major blow, the idea of Love fitting into the equation next season just doesn't seem too realistic. The former All-Star would also be in a contract year, so playing third-fiddle behind Kyrie Irving and James may cause some friction.
If Love were to opt out, it would save the Cavaliers over $16.7 million in cap room—money the team could use to add another player or two to the roster. All said, Cleveland would end up with about $7 million in room under this scenario. And based on Tristan Thompson's performance during the playoffs, that money would be better served giving him a new contract while still having some cash left over.
Love's decision could also afford Cleveland the ability to work out a sign-and-trade with a team that's interested in his services but doesn't want to dole out a max deal without cutting cash somewhere. This would enable Cleveland the luxury of adding a solid role player or two that might mesh in better with James and company. Pure conjecture, but I am sure a team like the the Lakers might be willing to give up a Nick Young and Jordan Hill to make it work.
Either way, it gives the Cavaliers much more flexibility heading into the offseason. Though, a realistic conclusion here would be fore Love to exercise his option and hit the open market next summer when increased television revenue will up the value of max deals.
3. Find Immediate Help in the Draft
Outside of point guard and small forward, the Cavaliers could use an immediate producer at every position. Heck, even point guard could be a need based on Irving's injury and the unlikelihood that Matthew Dellavedova will ever be much more than a deep bench option moving forward.
Blessed with a first-round pick this season, Cleveland has an opportunity to add a young player who can contribute immediately in 2015. Unlike other contending teams, it just can't go for upside here. It needs someone to step in and play a role immediately.
The first player that comes to mind here is former Utah combo-guard Delon Wright, who is one of the most pro-ready prospects in the draft. The 6-foot-5 guard is 23 years old and has four years of college experience. A solid defender with a wide array of offensive moves, he could easily be a second or third option off the bench early. While the upside isn't too high here, Wright could pay immediate dividends.
4. Avoid the Super Team Mentality
If Love were to opt out of his contract, a reactionary move would be to look for a star to form another big three with James and Irving. While that might help the Cavaliers to another successful regular season run, it isn't necessarily needed. Instead, Cleveland should look to avoid this trap. How would a LaMarcus Aldridge fit into the Cavaliers scheme? What about Marc Gasol? Much like Love, both are No. 1 options on their current teams. Would they be able to handle being the third options in Cleveland?
Look at last year's champions. The San Antonio Spurs had one or two stars with a bunch of other players filling specific roles. Heck, the same can be said for Cleveland's NBA Finals opponents this year. Stephen Curry is a true star in every sense of the word. However, the rest of the Warriors roster is filled with role players stepping up when needed the most. This might be the new trend around the Association.
5. Real Role Players
To expand on the previous point here for a second. If Love decides to exercise his option, Cleveland's decision will be made. It will have to look at low-profile free agents to add to the club. That could come in the form of veteran role players who could actually contribute.
No, not the Mike Millers and Shawn Marions of the world. Instead, the Cavaliers have to go out there and get a player or two that could make a consistent impact when needed. Houston Rockets forward Corey Brewer and Toronto Raptors big man Amir Johnson would seem to fit the bill here.
Even if Love were to return next season, the Cavaliers need to add more talent to their bench. That much has been made obvious by the team's shortened rotation during the postseason.
More from Sportsnaut:
---
---