National Basketball Association
National Basketball Association
Fisher returns to LA for 1st time since trade
Published
Mar. 30, 2012 7:02 a.m. ET

Derek Fisher returned to Staples Center for the first time with the visiting Oklahoma City Thunder on Thursday night, having finally accepted being traded by the Los Angeles Lakers.
Fisher received a standing ovation before tipoff as highlights of his Lakers career played on the video board, along with a ''Thanks for all you've done'' message. He stood in his warm-ups and waved to the fans, then applauded them back after being hugged by some of his new teammates, who delivered a 102-93 victory.
''We definitely want to come in and get this win for him,'' Russell Westbrook said.
Fans got on their feet again when Fisher entered the game with 2:04 remaining in the first quarter. One held up an ''I Miss D-Fish'' sign.
''The love and support and appreciation they've shown me over the years far exceeded anything I could've imagined when I first moved here in 1996,'' said Fisher, who finished with seven points in nearly 16 minutes.
Fisher signed with the West-leading Thunder last week, shortly after he was traded to Houston by the Lakers and subsequently bought out of his contract instead of playing for the Rockets. He had played 13 of his 16 NBA seasons with the Lakers.
''I'm in a good place right now,'' he said. ''Initially, it was more shock than pure disappointment.''
The 37-year-old guard has gone from starting every game with the Lakers this season to a backup role for the Thunder. He averaged 3.8 points and 1.0 assists while playing 22.0 minutes in his first four games.
''I find myself in an extremely special situation in terms of the guys I'm playing with now and the coaches and the front office,'' Fisher said. ''It's the right fit for me at the right time.''
Thunder coach Scott Brooks said, ''He can still play. We don't need another coach. He still has some game left.''
The Lakers unloaded Fisher, a fan favorite, partly to clear playing time for Ramon Sessions, who was acquired from Cleveland, but also to avoid paying big money to three point guards. The team intimated that Fisher might have been unwilling to accept a lesser role.
''It goes against and lies in the face of not just what I've been since I've been in the NBA, but the type of team player I've been in any group I've ever been a part of,'' he said.
''I don't place any blame on anyone or the team as a whole. It was fair for them to do what they did. Now it's time to move on to hopefully bigger and better things in terms of what can be accomplished. It was strange circumstances, but I've tried to make the most of it.''
Fisher shared hugs with ushers and some of the Lakers training staff as he came on court to shoot 90 minutes before the game. He chatted with former teammate Metta World Peace at midcourt and a fan held up a hand-lettered sign reading, ''Thanks Fish.''
''The guy's a winner, and you've got to applaud him for what he's about and who he is,'' Lakers coach Mike Brown said. ''He's been doing it for so many years, so I don't know if you can replace him, per se. But collectively, with some of the veterans we have stepping up, I think it can be done - maybe not in the same way, but in a different way.''
Fisher had won five NBA championships alongside Kobe Bryant in two separate stints with the Lakers, with stops in Utah and Golden State in between. But the team traded him for backup big man Jordan Hill, upsetting Bryant in particular. Although Fisher's numbers had declined in recent years, his leadership was valued by Bryant as a key component in the Lakers' chemistry, and the two veterans were team co-captains.
''I've always thought there were different ways to handle trades and waiver-type situations where there could be more communication, not necessarily far in advance but enough to not have to find out from the mailman or the post office that you've been traded,'' Fisher said. ''I'm not saying that's what happened in this case, but I did wake up and I was traded. That's the part that shocks you more than anything.''
Fisher said he chose to have some fun and wear No. 37 with the Thunder because his age is always mentioned in references to him.
''That number seems to be the number that trumped everything,'' he said. ''Even though at my, quote unquote, advanced age, there are 37 reasons why I can help the team be special.''
---
---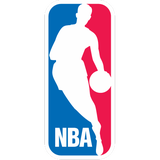 Get more from National Basketball Association
Follow your favorites to get information about games, news and more
---