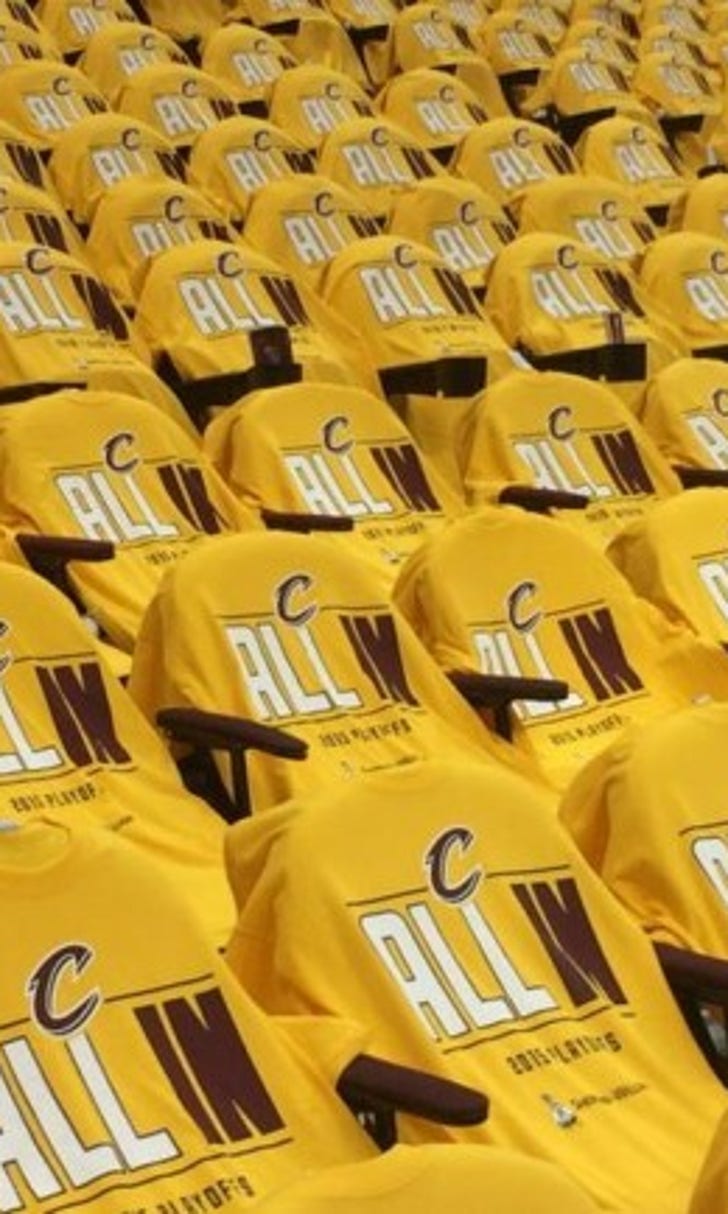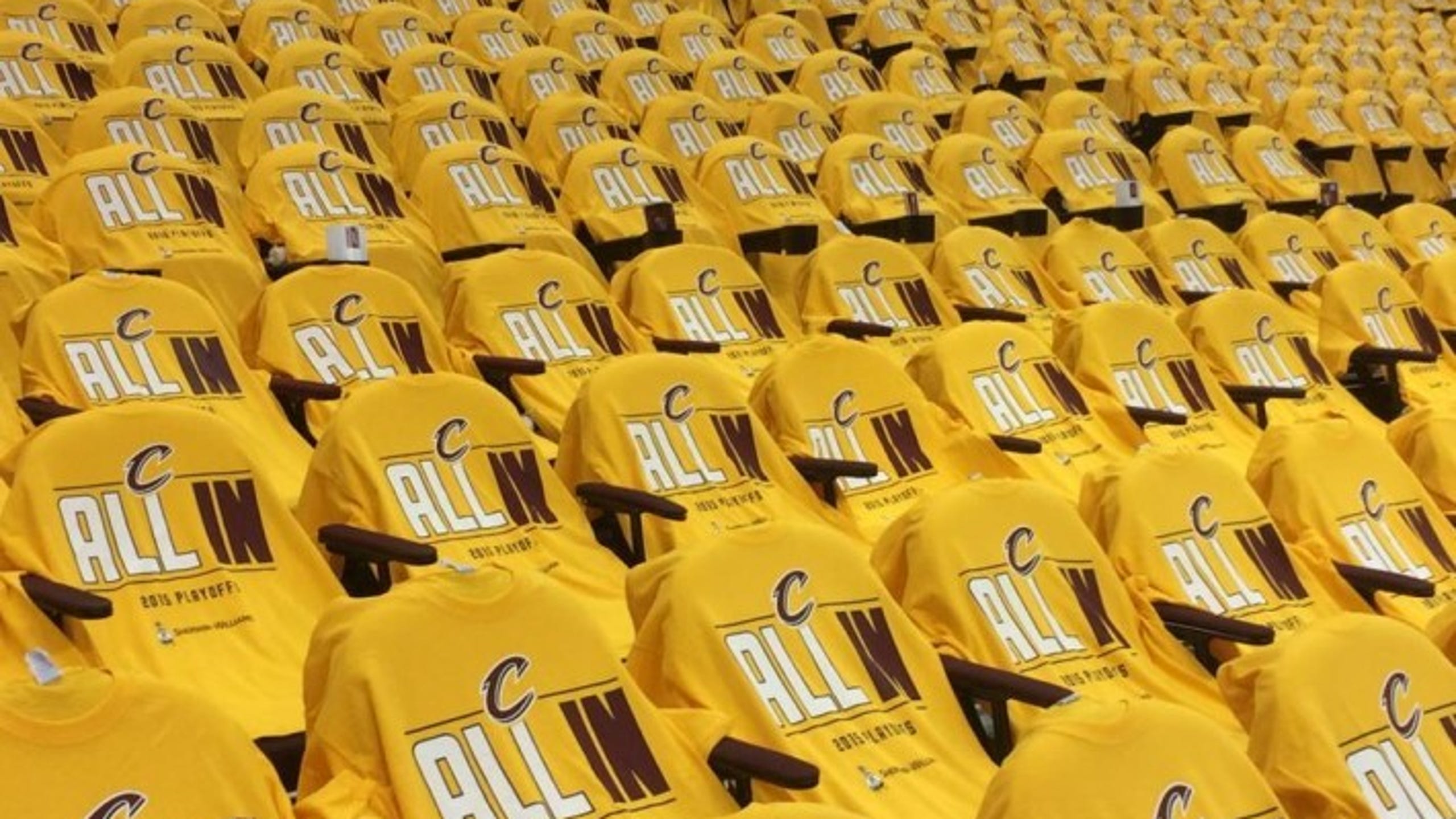 Finding the "All In" Cavs spirit in Chicago
BY foxsports • June 15, 2015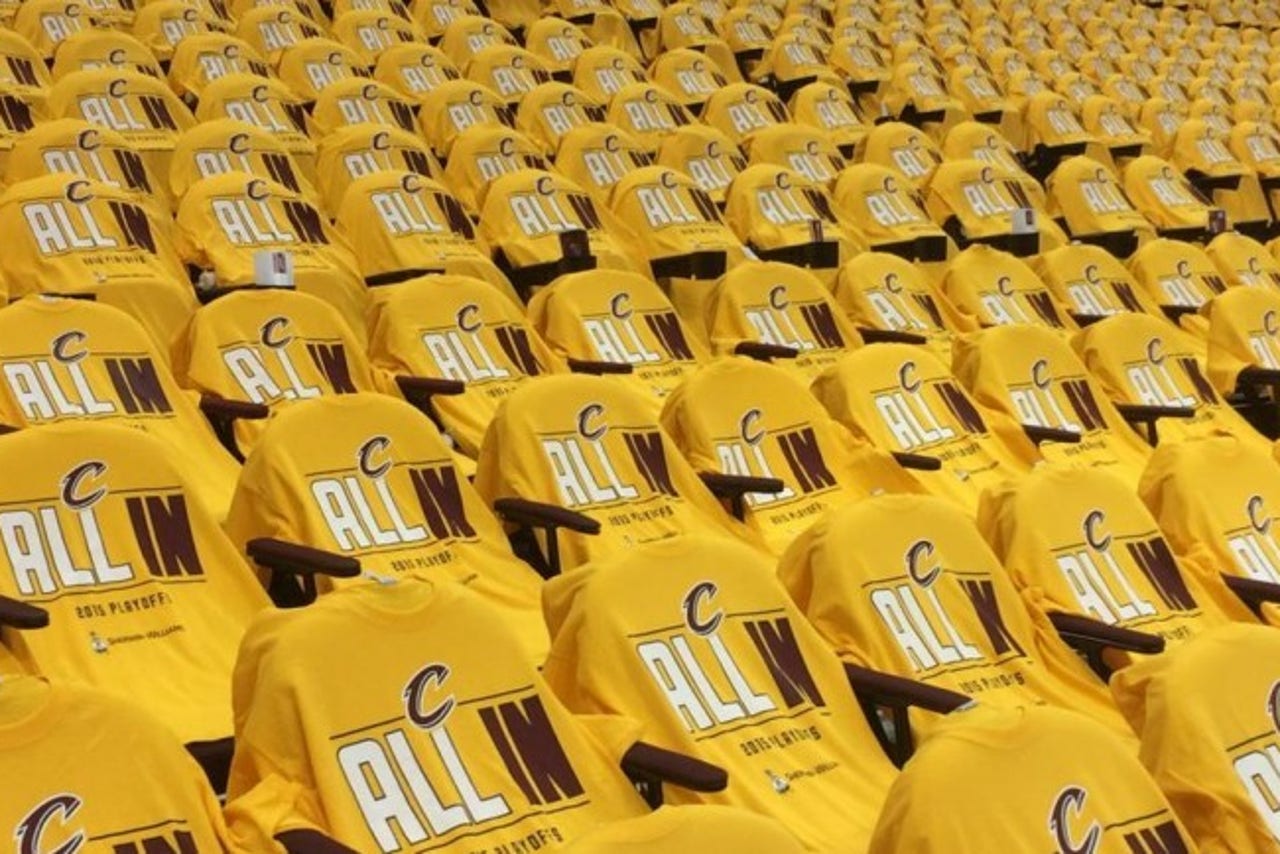 by Jessica Forrester
It started the minute we stepped onto the L train from Midway. It was hot. Cramped. My friends and I piled into the overly crowded car, suitcases in hand. Hanger (that's hunger-induced anger) was setting in, and patience was wearing thin.
A man in Spongebob swimtrunks and mismatched socks noticed my friend's blue and orange Cavaliers snapback immediately. "Cleveland, eh? You know they're never going to win it all!" He then spent the majority of the ride toward Lincoln Park explaining to us why. We hadn't asked.
Next, it was Calvin, our Uber driver, who stood no shorter than six-foot-five. "CLEVELAND?!" he bellowed in a deep baritone, "I don't know how y'all can still root for LeBron." We explained that we were in town to visit a friend and catch the Tribe game on Monday. He shook his head. "I just don't know."
As it turns out, a lot of Chicagoans would echo their sentiments. For a city consumed with Stanley Cup fever, no one seemed too distracted to stop and question Cleveland's loyalty to LeBron…or his ability to bring us a championship.
Not even Spike Lee, whom we ran into on Michigan Avenue Sunday afternoon. My friend called out to the director and famously passionate NBA fan, "Hey Spike! Are the Cavs gonna win tonight?"
Spike paused… and laughed. "No way, man. Not even with three Knicks on that team! They're done."
Great. Thanks, Spike.
That night, we did the only thing four Clevelanders in Chicago could do: we sought out the most "Clevelandy" bar we could find to watch Game 5 — one of the biggest games we'd ever see. After asking around, we landed at Vaughan's, a dive-y little slice of sports bar heaven located in Chicago's Lakeview neighborhood.
We thought, with an hour and a half to go before tip-off, we'd arrived early enough to grab a seat. We thought wrong. Throngs of Cleveland fans, clad in T-shirts from GV Art and Design, Homage, and Fresh Brewed Tees, had already filled the bar.
Ohio State flags hung on the walls, and a tap full of Great Lakes Brewing Company beer handles were lined up like old friends, waiting for us in the Windy City. There, in the middle of Chicago, we were home.
"Everyone here is a diehard Cleveland fan," Dave Hamblin, a Chicago resident and Brecksville native, told me. "Typically, when you walk into a sports bar wearing a LeBron jersey, nobody gets it. Look around…everyone here gets it."
And "get it" they did. For the next four hours, people floated between tables, shared high-fives with strangers and hurled screams at the flat screens in every corner — united by the highs and lows of being a Cleveland sports fan.
Obviously, the game didn't end the way any of us were hoping — maybe Spike Lee was right, even just for the day. But that didn't make for any less of a great Cleveland night, right in the middle of Illinois.
"Being here," Hamlin told me, "Makes me feel like…even closer than home. It feels like I'm with people who are just like me."
When we cashed out that night, the bartender took an entire round off of our group's tab, simply because we were Cavs fans. She reminded us to come back to see the game on Tuesday. We'd be home by then, we told her.
But that's the thing about Cleveland — it feels like home, no matter where you find it.
More from Waiting For Next Year:
---
---