National Basketball Association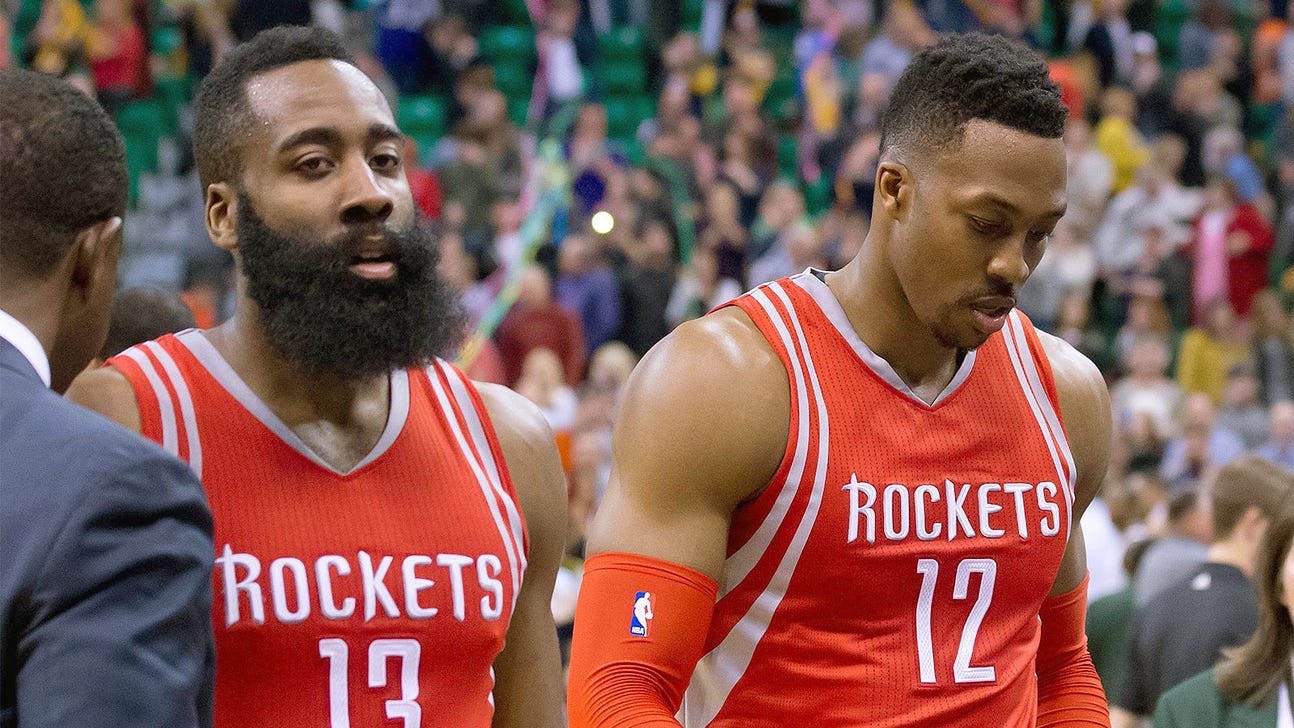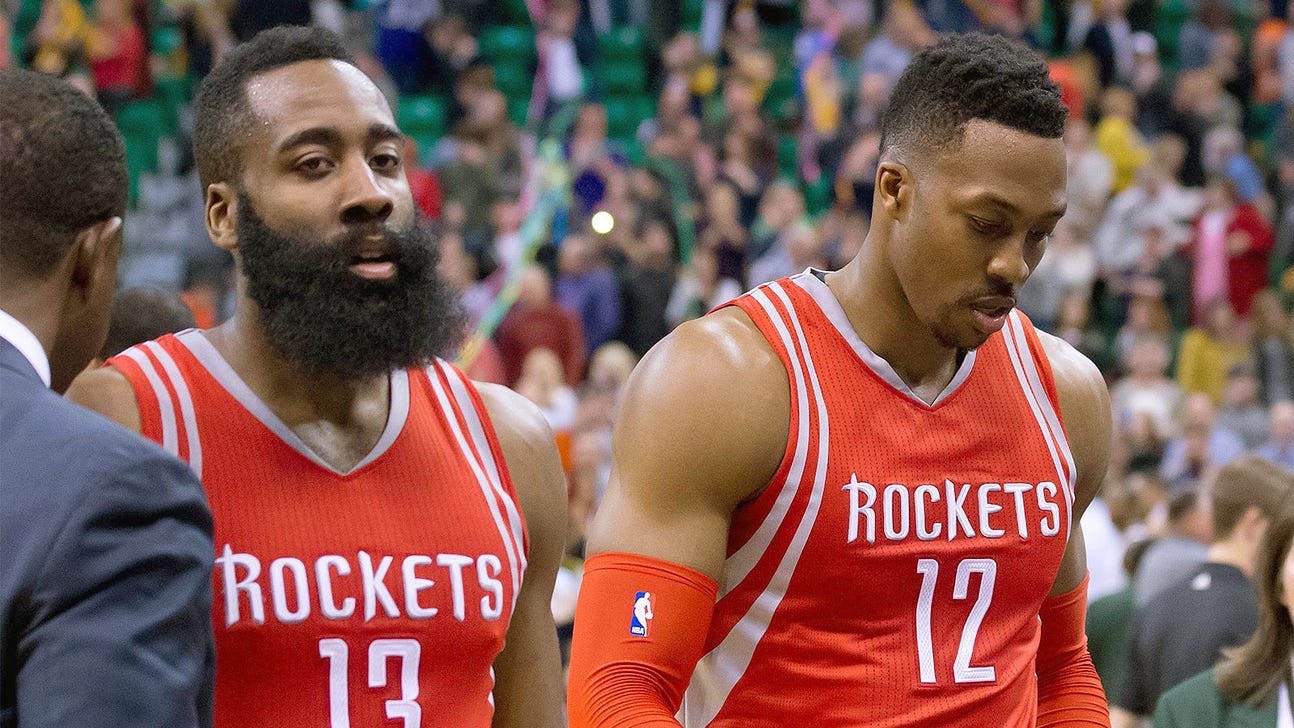 National Basketball Association
Dwight Howard: 'I have no hate in my blood' for James Harden
Published
Mar. 22, 2016 12:57 p.m. ET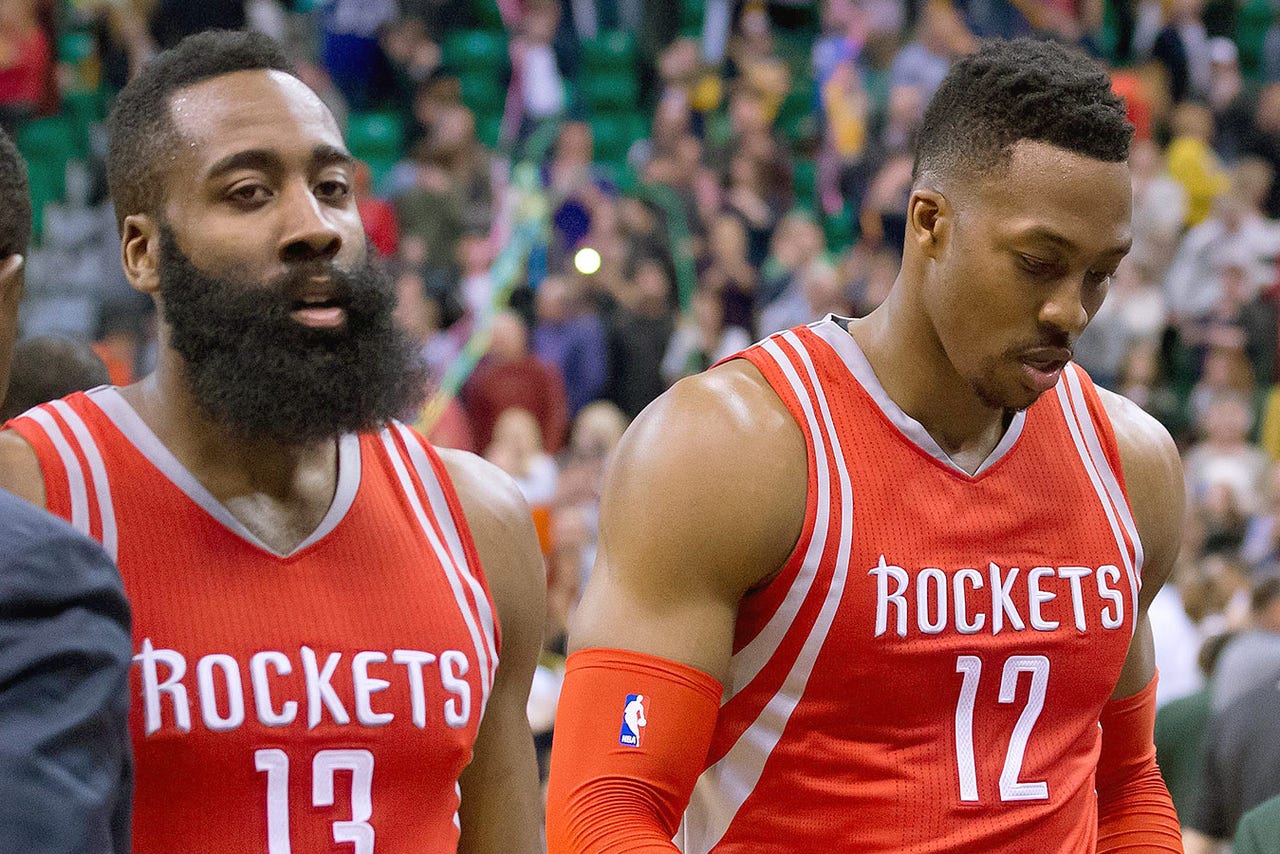 The Houston Rockets are the most disappointing team in the NBA. They entered this season with championship aspirations, but are currently 35-35, with the eighth-worst defense in the league.
It's kind of a shock, considering this team went to the Western Conference Finals last season. 
But Dwight Howard still believes in his squad, and thinks the Rockets can win it all this year. On the surface, this is definite wishful thinking, but the three-time Defensive Player of the Year believes if he can get his relationship with James Harden on the right track, the Rockets will be extremely hard to stop. Technically, he's not not wrong (via USA Today): 
"People feel ... like we hate each other," Howard said. "I have no hate in my blood for this man, you know? For what? He came from nothing. We both came from nothing. And we're doing something that we love. We grew up playing this game for fun, and we had big dreams of making it to the NBA. So I would never hate this man because I know what it took for me to get here, and he made it. So I want him to succeed. I want us to succeed. I just - before coming here - I watched endless hours of YouTube videos on James Harden, before he had the beard. I watched all that stuff, because I'm like, 'Dang, this boy, he's got so much talent.'
Howard is still a force, averaging 14.5 points, 12.1 rebounds and 1.5 blocks per game. A lower usage rate has fostered a boost in his efficiency, and he's still one of the better defenders at his position. He plays hard. 
But for whatever reason, Howard and Harden have not played all that well together this season. The Rockets barely outscore their opponents (by 0.9 points per 100 possessions) when Howard and Harden share the floor. Last year, that margin was an elite 10.5. Obviously, the team's problems extend beyond their two best players. But the supporting cast hasn't changed all that much from last year, making it difficult to diagnose what the problem actually is.
If everyone plays hard, runs back on defense and makes multiple efforts on every possession, Houston has the talent, athleticism and depth to make opponents nervous. But it's hard to envision a scenario where all those variables come together in time, no matter what Howard says.
---
---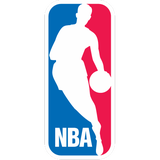 Get more from National Basketball Association
Follow your favorites to get information about games, news and more
---