National Basketball Association
National Basketball Association
Durant scores 52 as Thunder top Mavs 117-114 in OT
Published
Jan. 19, 2013 4:59 a.m. ET

Kevin Durant's miserable fourth quarter ended with a final miss that gave Dallas a chance to finish a rally in overtime Friday night.
The Oklahoma City star took care of things in the extra period instead, and ended up with a career high and the first 50-point game in the NBA this season.
Durant scored 52 points, including the go-ahead basket with 16.9 seconds remaining in overtime, and the Thunder held on for a 117-114 victory that extended their winning streak to six games and ended the Mavericks' season-best run of four straight.
A night after getting voted a starter for the All-Star game, Durant missed six straight shots and was 2 of 11 from the field while the Mavericks were rallying in the fourth quarter. When Durant missed at the buzzer after O.J. Mayo's tying 3-pointer with 2.3 seconds left in regulation, he had to remind himself to keep shooting.
''In overtime, I knew if I got down on myself that I was going to put my team in a tough position to win,'' said Durant, whose previous career high was 51 against Denver last February. ''They look at me in crunch time to come through for them. When I don't have confidence in myself, they make sure they pump me up a little.''
Durant was still scoring because he couldn't miss at the free throw line. He was 19 of 19 in regulation, which he finished with 43 points.
Vince Carter, who kept the Mavericks close when Oklahoma City threatened to blow them out in the first half, had a season-high 29 points. He hit three free throws to start overtime when he was fouled on a 3-pointer, but Durant answered with a pair on the other end.
Durant went on to score nine of Oklahoma City's 12 points in overtime and had three go-ahead buckets to help the Thunder avoid losing for the first time in 28 games when leading after three quarters. The Thunder blew a 14-point lead in the second half.
''Experience has helped me a lot,'' said Durant, who was 13 of 31 from the field but made all 21 of his free throws and also had nine rebounds. ''If I look like I'm out there panicking, my teammates will look at me and feel the same way. I've got to be cool. If I miss a shot, so be it. I'm sure opportunity will come back around sooner or later.''
Dirk Nowitzki bounced back from a dreadful shooting night to score 12 in the fourth quarter, but the Mavericks couldn't get him the ball trailing by two in the final seconds of overtime. Mike James, who came in shooting less than 20 percent but had hit a go-ahead 3 earlier in the extra period, ended up with the ball well behind the arc with the shot clock dwindling. His shot barely hit the front of the rim.
Russell Westbrook, who scored 31, missed a free throw to give the Mavericks one more chance to tie, but Carter's desperation 3 at the buzzer was short.
''The play blew up and Mike ended up with it, and it was unfair to him,'' Dallas coach Rick Carlisle said. ''It was a play that didn't work, and it was my responsibility.''
Nowitzki finished with 18 points after starting 1 of 11 from the field, salvaging his 10th straight double-figure game after scoring in single digits the first four games once he returned from missing 27 games due to right knee surgery.
The Mavericks had six players in double figures for the fourth straight game. Mayo had 18 points and seven assists, and Darren Collison scored 15.
Elton Brand had 10 points and 13 rebounds for Dallas, while Serge Ibaka had 11 points and 14 boards for the Thunder.
Durant, who has scored at least 40 three times in the past week, put Oklahoma City ahead 99-98 on a pair of free throws after he was fouled on a drive with 1:32 left in regulation. He hit two more after he was fouled following a rebound of a miss by Nowitzki, and Oklahoma City kept the lead until Mayo's 3-pointer with two defenders in his face forced overtime at 105-all.
''There are some things that we obviously could have done to limit him,'' Carlisle said of Durant. ''He had a great game, and he is the best shooter on the planet.''
Neither team led by more than three in the final 6 minutes of regulation and overtime.
The Mavericks, who earlier this season tied an NBA record with their 10th straight overtime loss, fell to 1-8 in overtime games this season. Two of the losses have been to the Thunder, who improved to 4-0 in overtime.
''It was one of those games no one deserved to lose,'' Oklahoma City coach Scott Brooks said. ''I'm glad we came out with the victory because that's not an easy win.''
The Mavericks trailed 87-79 when Carter hit a free throw and Nowitzki had a tip-in to start a 13-2 run that gave Dallas its first lead since the first quarter. Nowitzki's free throws put the Mavericks up 90-89 with 6:41 left.
NOTES: Nowitzki was called for a technical foul during a timeout, and Thunder C Kendrick Perkins picked up one when he got in Chris Kaman's face after Perkins was called for a foul for bumping Kaman while they were battling for a rebound. ... Brand recorded the 400th double-double of his career Wednesday against Houston. He had 11 points and 10 rebounds. ... Durant will start in the All-Star game Feb. 17 in Houston. His coach, Brooks, won't be in charge. Brooks is ineligible to lead the Western Conference stars because he did it last year. ''It was pretty cool to be able to meet some of the players and see how they are off the court,'' Brooks said. ''Whoever gets it will have a great experience in a great city.''
---
---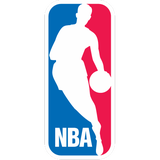 Get more from National Basketball Association
Follow your favorites to get information about games, news and more
---