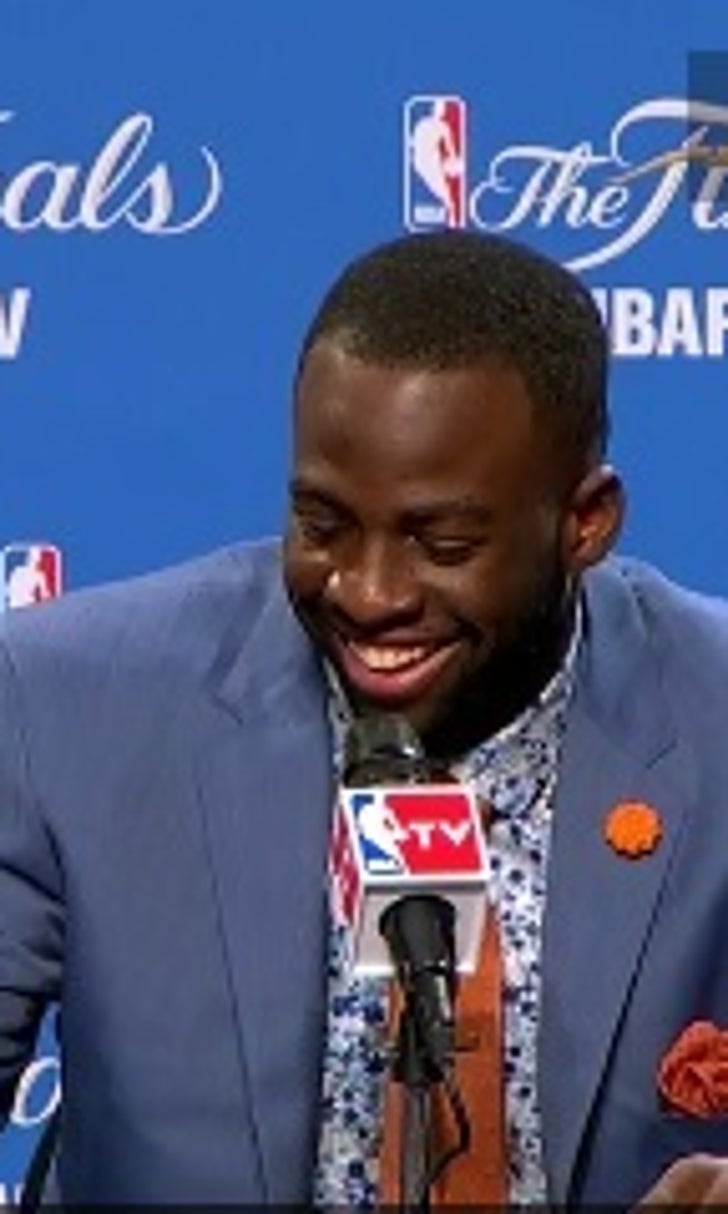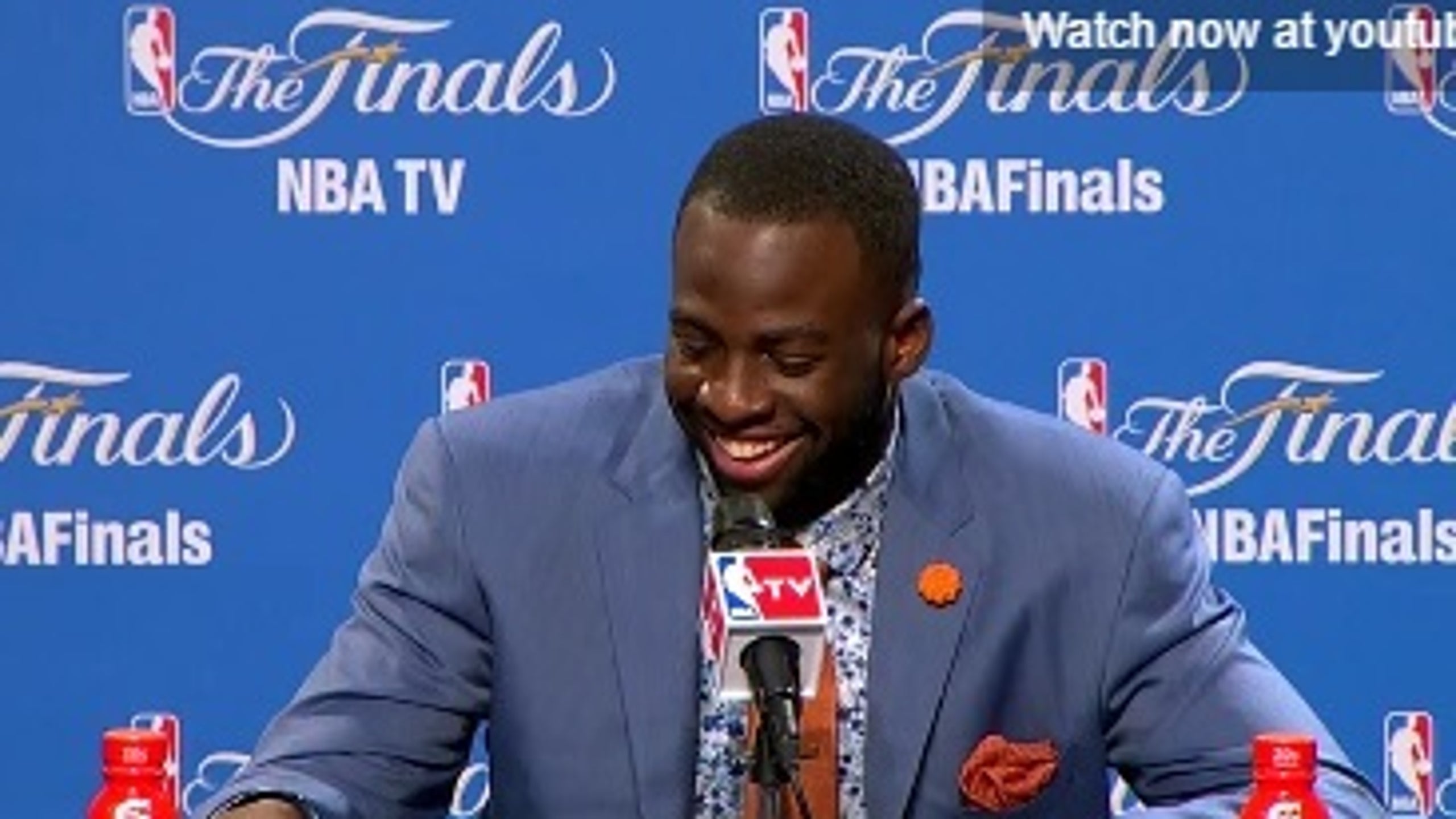 Draymond Green: Grandma and mom said I'm crying too much
BY foxsports • June 12, 2015
By Steve DelVecchio
Those who have followed the Golden State Warriors throughout the NBA playoffs may have noticed that Draymond Green spent less time conversing with officials on Thursday night than he normally does. That was no coincidence.
After Golden State's win over the Cleveland Cavaliers in Game 4, a reporter found a kind way of asking Green why he didn't whine as much. Green's response was classic.
"My mom and my grandma told me I'm crying too much. 'Leave the officials alone and just play. They've got you out there looking like you're a punk and don't know how to play basketball,'" he says his mother and grandmother told him.
"When you sit back and watch, that's what I was doing. The fact that you asked me that question even further lets me know that that's what I was doing. So I just told myself that I'm going to come out and play and whatever happens happens."
See the video of Draymond Green here.
Green followed his seven-point performance in Game 3 with 17 points, seven rebounds and six assists in Game 4, so it's no surprise he was willing to joke about the adjustment he made with complaining about calls.
In a 103-82 win, there was very little to cry about. Typically, players who have a tendency to bark at the officials don't just stop on a whim — even if they get cussed out by their mom and grandma. If Matthew Dellavedova pulls another move like this on Green in Game 5, we might see the old Draymond make an appearance.
More from Larry Brown Sports:
---
---