National Basketball Association
National Basketball Association
Dray Day: Green vows to be better for Warriors in Game 6
Updated
Mar. 4, 2020 8:12 p.m. ET

CLEVELAND (AP) For all the criticism of Golden State's Draymond Green and penchant for committing flagrant fouls during these playoffs, Wednesday may have brought the harshest words yet.
The critic: Green himself.
Saying he let the Warriors down and that he was a ''terrible teammate,'' Green spoke on how it pained him to be suspended for Game 5 of the NBA Finals - and how he will make amends Thursday night in Game 6, when the Warriors visit the Cleveland Cavaliers and get a second shot at winning what would be their second straight championship.
''I owe to my teammates to come back and give all that I have, all that I can do to better this situation,'' Green said. ''I have strong belief that if I play Game 5, we win. But I didn't because I put myself in a situation where I wasn't able to play.''
Golden State leads the series 3-2, but now knows it will play the rest of the series without starting center Andrew Bogut because of a left knee injury. Green - who missed Game 5 because of how many flagrants he has accrued during the playoffs - will be called upon to play some center in Game 6, as he has plenty of times in this postseason already.
''Draymond is the spirit of what we do,'' said Warriors guard Stephen Curry, the NBA's two-time reigning MVP. ''You see it out on the floor.''
This series is back in Cleveland largely because LeBron James and Kyrie Irving could not be stopped in Game 5, when the Warriors' best defender was watching the Cavaliers' star duo score 41 points apiece from a suite at the adjacent baseball stadium that the Oakland Athletics call home. Green alone could not have stopped their onslaught, but it surely stands to reason that life would have been more difficult for Cleveland if he was in uniform.
With Green watching, the A's won by nine.
Without Green playing, the Warriors lost by 15. He's already spoken to his teammates about his mistakes, and made clear that watching Game 5 from next door left him hurting.
''Everybody's helped with Draymond being on the floor,'' Warriors coach Steve Kerr said. ''So that will be nice to have him back. We missed him the other night. We were disappointed in our performance without him. We thought we could still get it done, but we didn't. So now it's time to recharge the batteries and get ready.''
The straw that got Green suspended was when he took a swipe at James' groin area in Game 4. But when asked what he expected when he sees Green in Game 6, James showed he's only focused on bigger pictures and no mano-a-mano battle.
''My only job is to get this win, man,'' James said.
Green met with reporters for about 11 minutes before practice, and didn't shy away from his mistakes in these playoffs. Some thought he merited a suspension when he kicked Oklahoma City's Steven Adams in the groin area during the Western Conference finals. The NBA upgraded the foul and fined him after reviewing that play, and when another flagrant was assessed after-the-fact for taking the shot at James a suspension was automatic.
''I move on from the suspension. We move on. It was Game 5. We're here in Game 6,'' Green said. ''So it's behind us. We've got an opportunity to do something that, I don't know if it's ever been done ... where you win a championship on someone else's floor two years in a row.''
Teams have won at home in consecutive years, but to do it in the same road locale has only happened once before - the Boston Celtics celebrated on the Los Angeles Lakers' home floor in back-to-back years, 1968 and 1969.
Cavaliers coach Tyronn Lue was asked if his team might try to prod Green a bit, knowing another flagrant foul or two technicals in Game 6 would mean another suspension for Game 7.
''You just play the game,'' Lue said.
Green, who acknowledged that he's been working on keeping emotions in check, didn't sound worried.
''I think I've got to come out and play my game regardless,'' Green said. ''But there are those little fine lines where you just know you can't cross them.''
If Cleveland wins, Game 7 is in Oakland, California on Sunday.
If Cleveland loses, the Warriors will celebrate on the Cavs' home floor for the second consecutive year - exactly one year to the day from last year's clincher. And if Golden State gets to spray champagne the cramped visiting locker room at Quicken Loans Arena around again, those bubbles will likely wash away most of not all the sting Green is feeling for letting his team down.
''Nobody will remember this down the road if we get this done tomorrow night,'' Curry said. ''So that's really all we need to talk about.''
---
---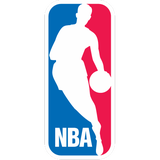 Get more from National Basketball Association
Follow your favorites to get information about games, news and more
---