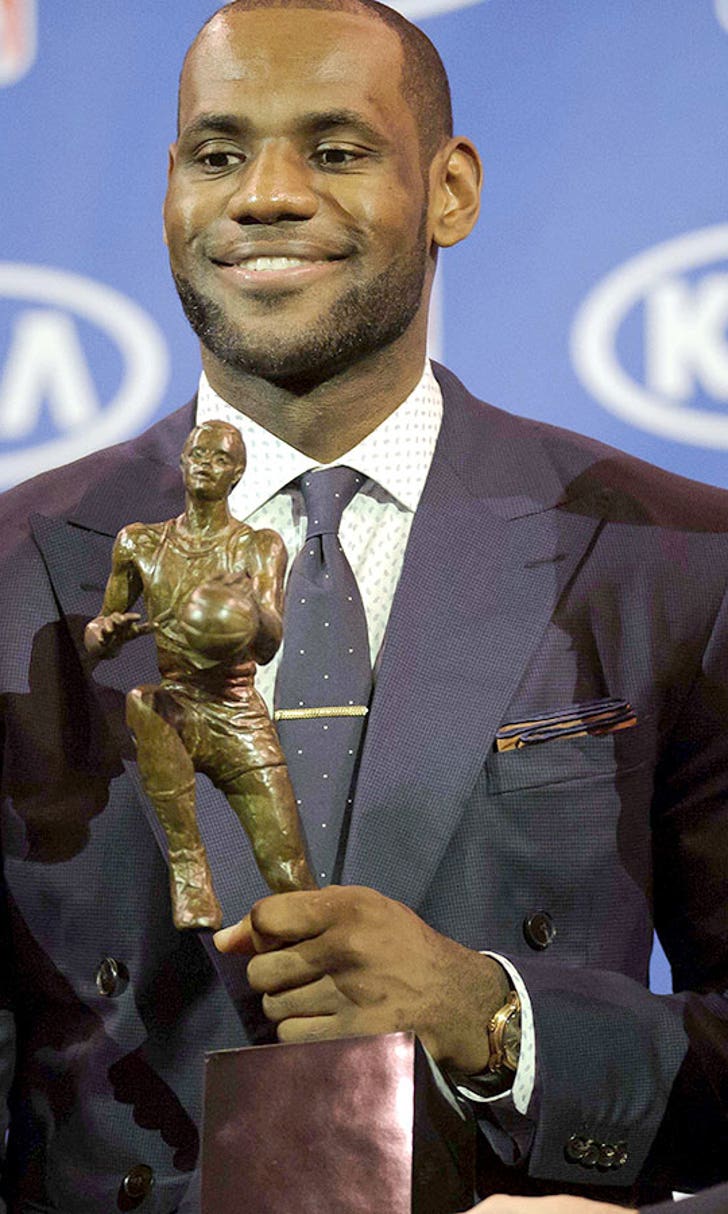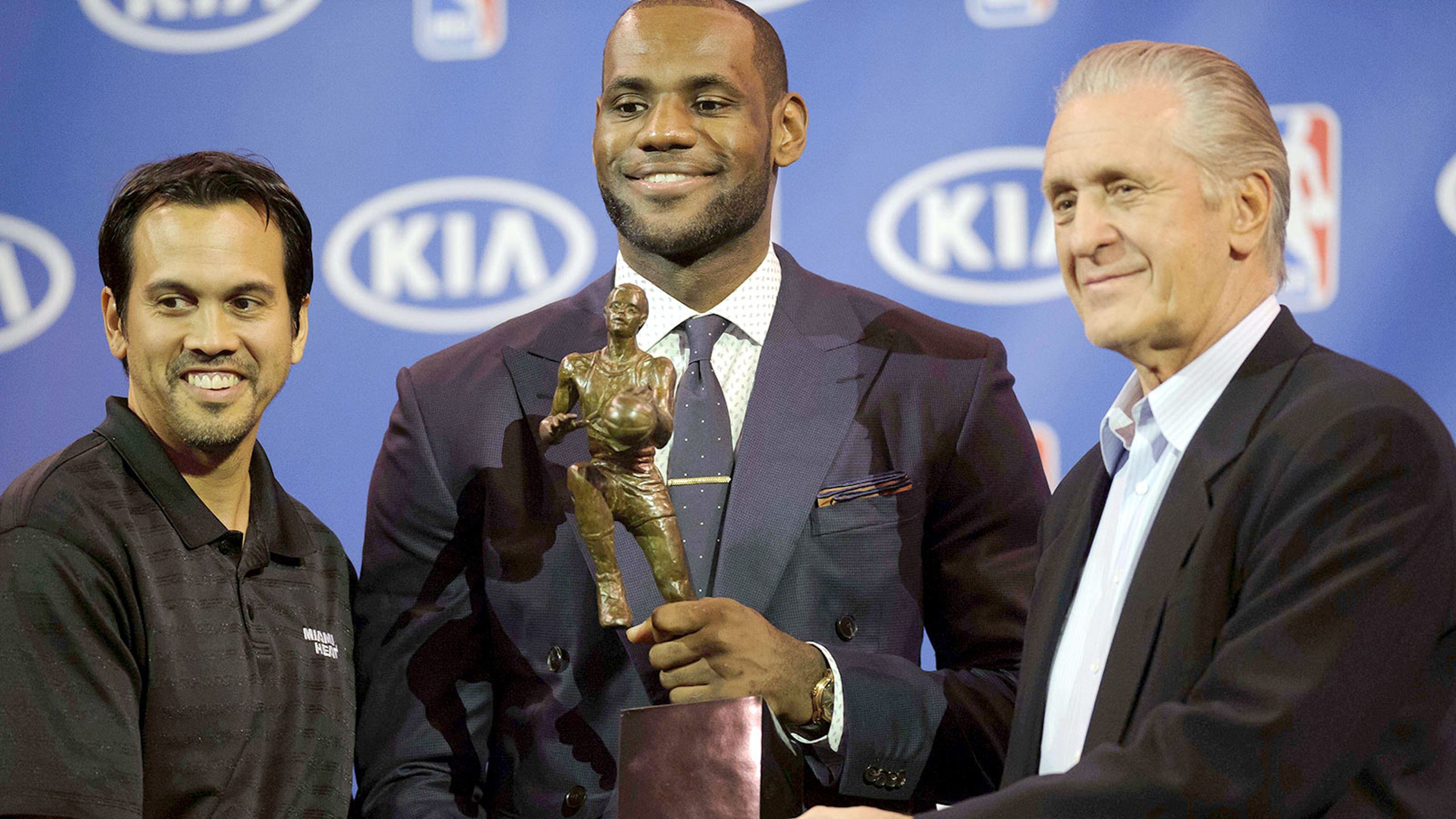 Don't expect Pat Riley to react to LeBron James' 'secret motivation'
BY foxsports • June 16, 2015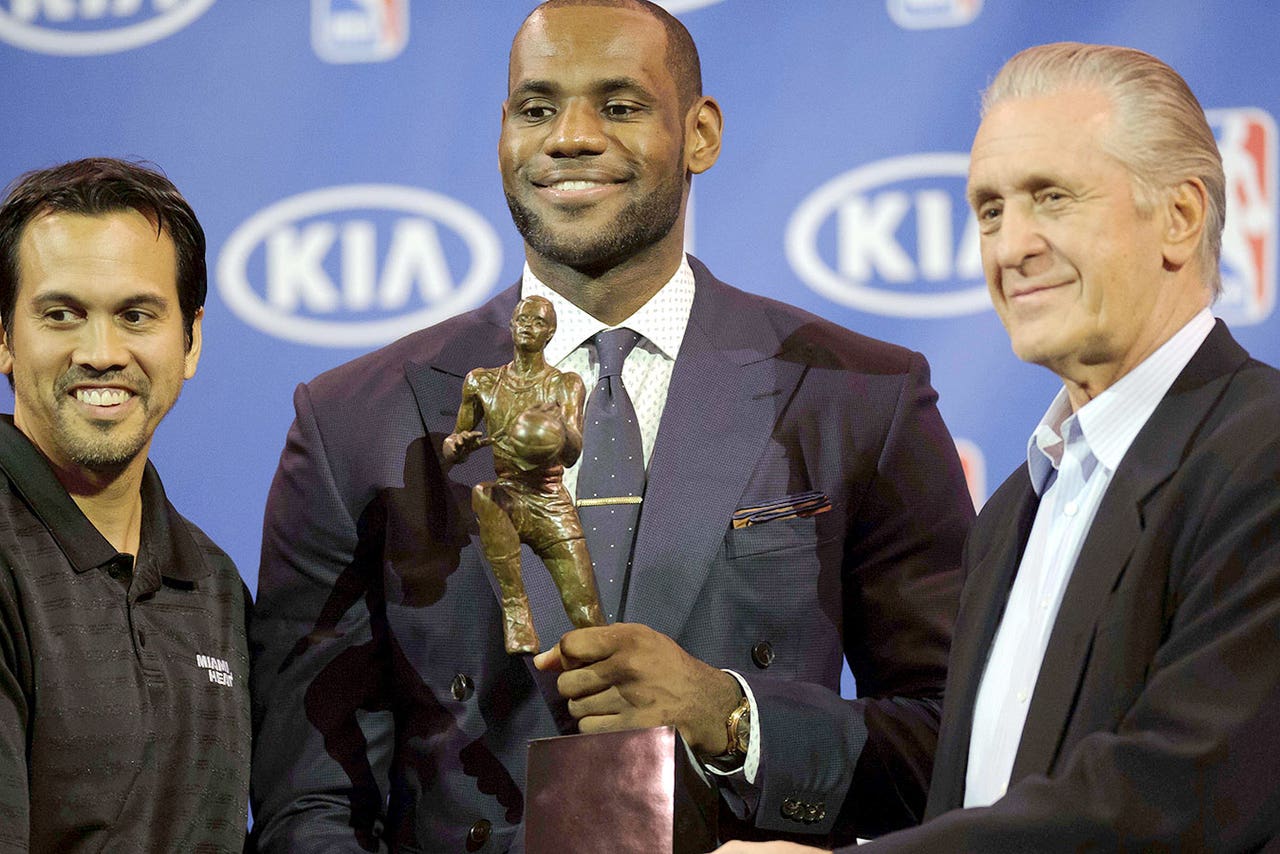 The king's crown could rest rather heavy tonight, if the Cleveland Cavaliers lose Game 6 of the NBA Finals to the Golden State Warriors, anyway.
LeBron James has been using some sort of "secret motivation" to propel him to a series for the ages, and rumors abound about what that motivation could be. One prominent whisper posits that James is motivated by the way his time with the Miami Heat came to an end. More specifically, Pat Riley's challenge to James and the Heat players after last season -- "Stay together, if you've got guts" -- might have the Cavs superstar riled up.
If that's the case, and if James decides to reveal his motivation once the series is over, and if he does indeed admit that it was Riley motivating him all along, don't expect much of a reaction from Riley, according to the Sun Sentinel's Ira Winderman.
Writes Winderman: "What I do know is that there likely will be no reaction one way or another from Riley, mainly because I think if Riley had it to do over he would not have issued his challenge last June to LeBron about staying. The players who have arrived since LeBron left have spoken glowingly about the opportunity to play for an organization run by Riley. With free agency looming, the last thing the Heat need to do is revisit anything to do with how LeBron left."
And that all makes sense, of course. You can make a mistake once, but you have to learn from it. The way the Heat handled James' free agency may not have resulted in his departure, but the two both happened; trying a different approach if given a second chance is just the prudent path.
It's all about moving forward for Miami and establishing a new identity that isn't focused on the "post-LeBron" era. And if Riley acknowledges James' purported motivation, he's simply looking to the past instead.
(h/t Sun Sentinel)
Photo Credit: Steve Mitchell/USA Today Sports
---
---