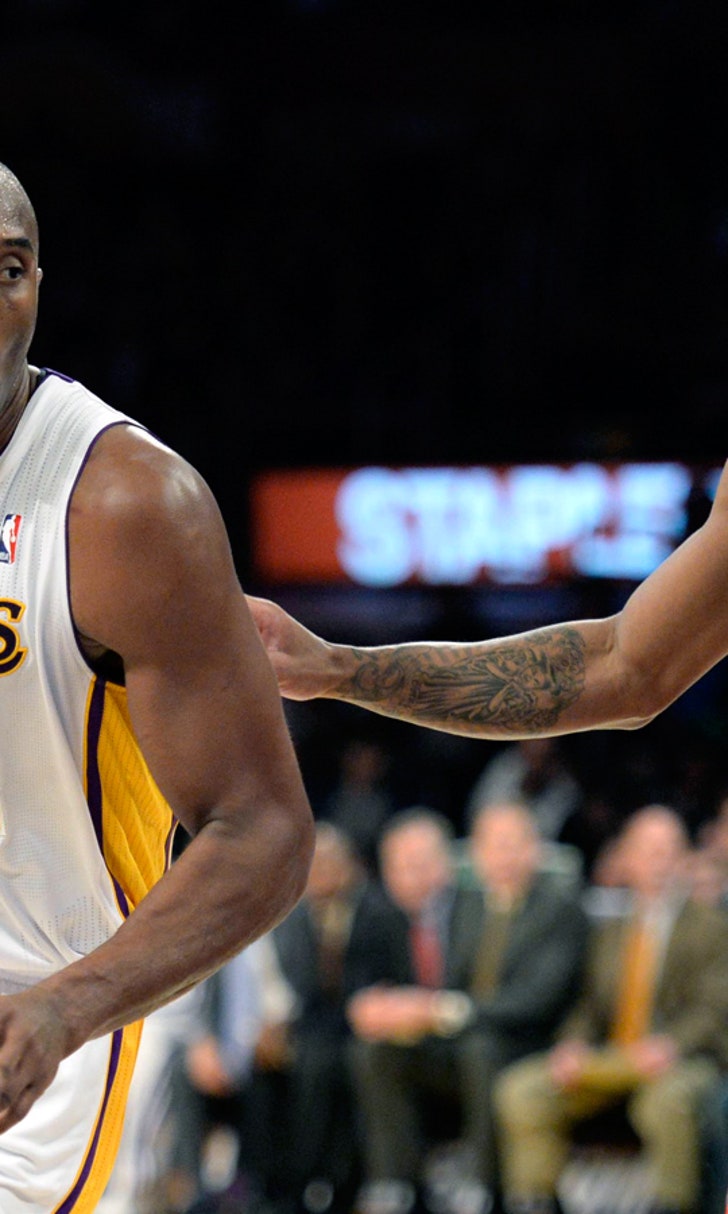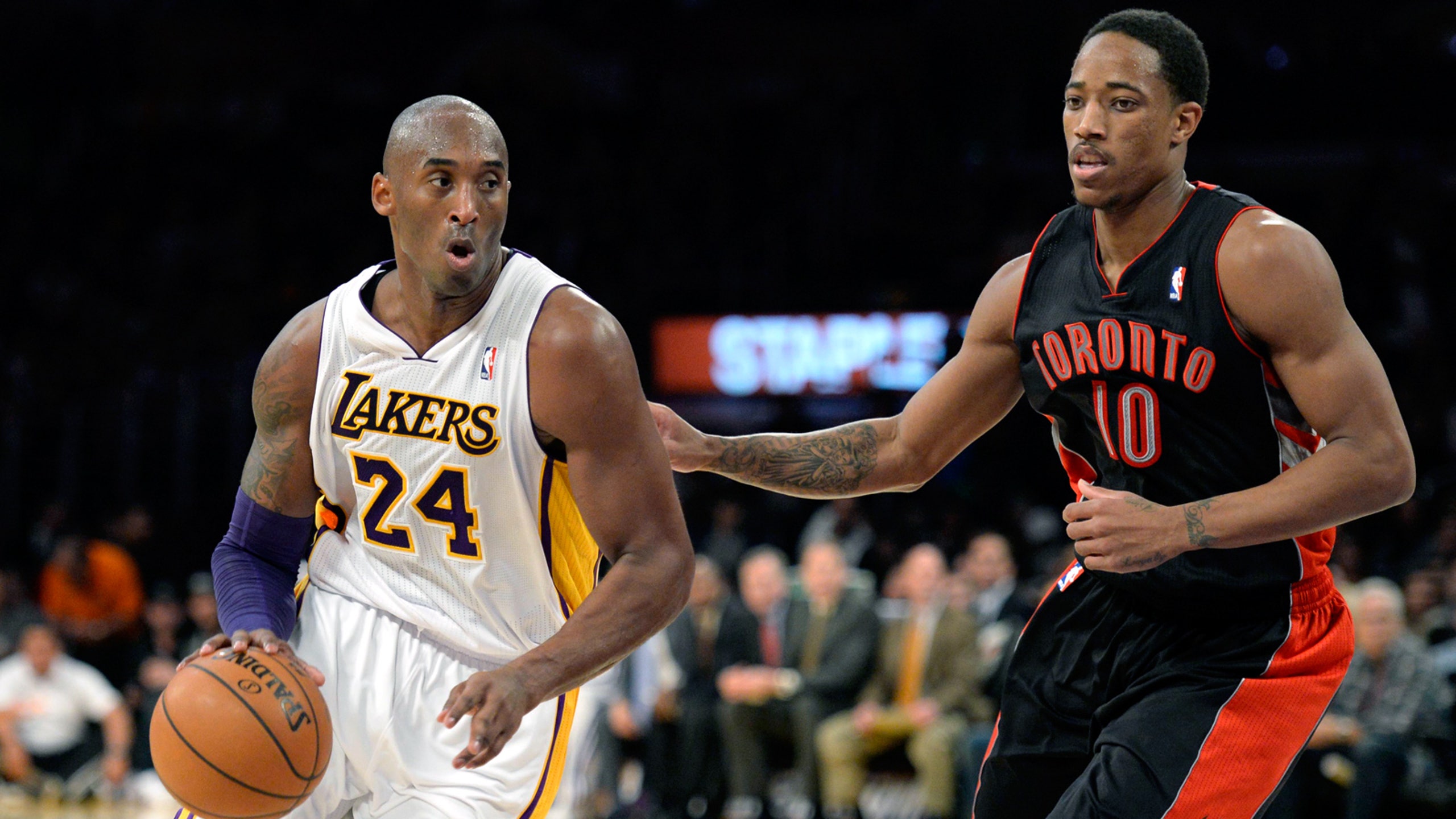 Does it make sense for Lakers to offer DeMar DeRozan a max contract?
BY foxsports • January 12, 2016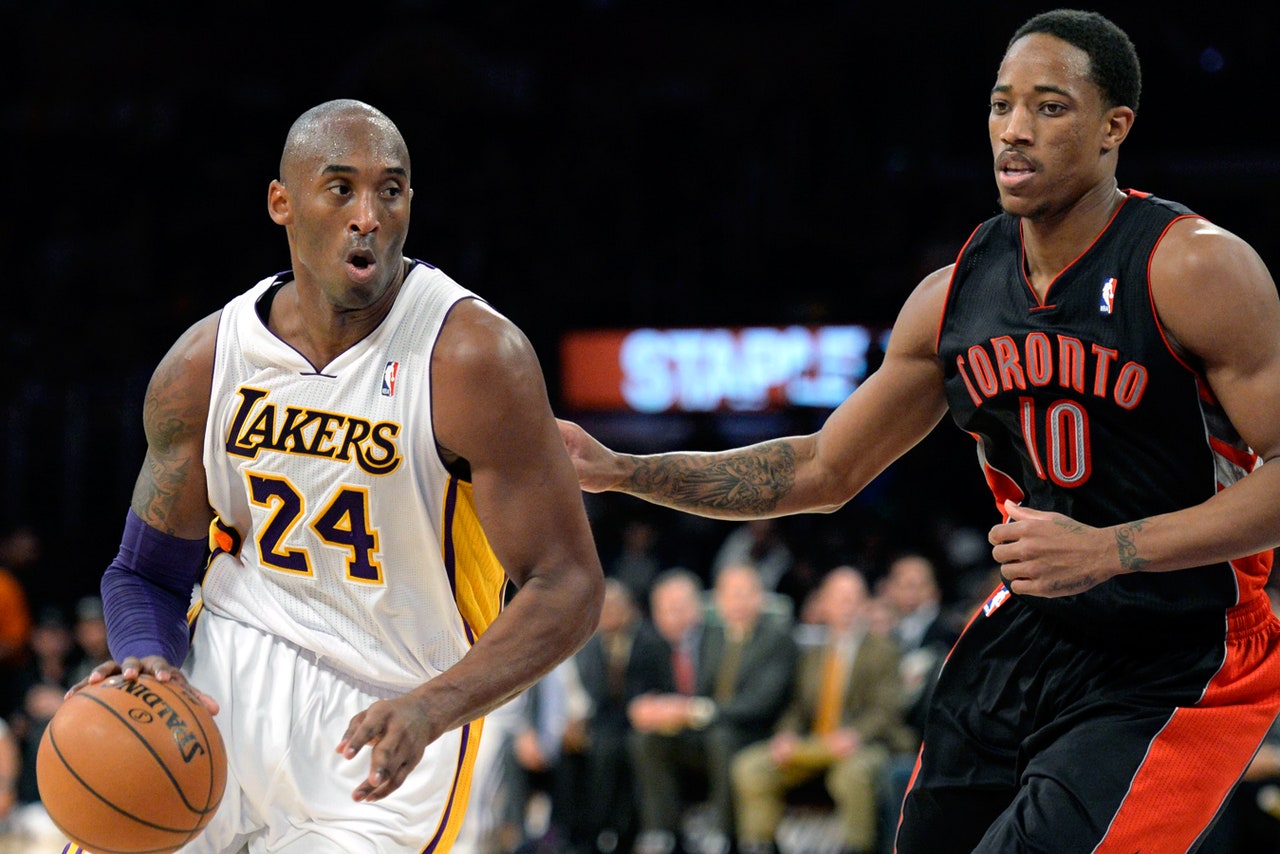 Without Kobe Bryant, the Lakers are going to need a new identity next season. With a core of D'Angelo Russell, Jordan Clarkson, Julius Randle and (likely) a top-three draft pick, could DeMar DeRozan complete the fresh look? 
ESPN's Zach Lowe reported the Lakers are prepared to offer Toronto's DeMar DeRozan a max contract worth at least $25 million per season, calling DeRozan a "lock" to decline his option and explore free agency.
DeRozan-to-the-Lakers is not a new rumor whirling around the basketball world. While the All-Star candidate has a player's option to stay with Toronto for another year, his contract would be worth just $10 million for next season. 
A max offer, comparatively, would be worth at least $100 million over four seasons. As such, DeRozan is expected to opt out of his deal after the season. And Los Angeles is expected to come calling. 
The L.A. basketball reaction to this potential news was mixed. Some predicted a max offer for DeRozan would elicit a negative response in the City of Angels. Others were quick to fantasize about the Compton-born, former USC basketball standout wearing a purple and gold Lakers uniform. 
There's mutual interest between DeRozan and Los Angeles. After the Lakers played the Raptors during December in Toronto, DeRozan gifted Bryant with a custom shoe. Last week, DeRozan debuted the new "Achilles Heel" Kobe 11 shoe on the floor during a Raptors game.
"[Kobe] meant everything," DeRozan told CBS Sports. "I try to emulate, learn so much from him ever since I was a kid watching every single game growing up in Los Angeles."
Even though he said he'd like to play for the Raptors his whole career, there would be too much money left on the table to not at least test the market. High-profile teams, including the Lakers and Nets, reportedly covet the dominant scorer and are willing to spend the money.  
"Just about every team will have ample cap space, including his hometown Los Angeles Lakers," writes the Toronto Sun's Ryan Wolstat. "So DeRozan suddenly will be in a whole new economic stratosphere."
DeRozan has spoken highly of Toronto, emphatically focusing on his "loyalty" to the city. He has played his entire career with the Raptors since he was chosen with the ninth selection in the 2009 NBA Draft. 
He's also become a leader for Toronto. At 26, DeRozan averages a career-high 22.9 points per game with a career-high 4.1 assists as well as 3.7 rebounds and 1.0 steals per game, and his scoring this season has been on pace with the biggest names in the Eastern Conference. Head coach Dwane Casey thinks he's currently playing the best basketball of his career. 
His talent on the court is undeniable. If he signed with the Lakers, he'd become the most high-profile free agent pick up since Shaquille O'Neal in 1996 -- exactly 20 years ago.
Do the Raptors, who currently owns the second-best record in the Eastern Conference and are on pace for a third straight playoff appearance, view DeRozan as part of their future plans when viable replacement T.J. Ross is waiting in the wings?
If DeRozan declines his option at the end of the season, the Raptors can still offer DeRozan more more money than other suitors could because they can provide a fifth year on his contract.
But would the Raptors plan to commit a max contract to DeRozan, even though they already have $70 million guaranteed on the books for next season?
"We feel we have a good shot," said Raptors GM Masai Ujiri, via Sportsnet.ca. "This is his team, this is a team that he knows very well, loves the city, is well-loved here, and we can offer him a year extra. There are so many things, so we feel comfortable."
So, where does that leave the Lakers? With Bryant's salary off the books, the Lakers can afford to offer DeRozan a max contract while keeping a core of Russell, Clarkson, Randle, Larry Nance Jr., and future prospects to build around for cheap. Los Angeles would even still likely be able to sign another star as one becomes available. 
Long story short: The Lakers, undoubtedly, will offer DeRozan a max contract. They'll do the same with other top free agents as they become available. But the ball will be in DeRozan's court.
The more realistic hurdle to bring DeRozan to Los Angeles is not a matter of dollars and cents. Instead, it's a matter of whether or not it makes sense for DeRozan to leave something that's working in Toronto for a high-risk, high-reward experiment in L.A. 
Bryan Kalbrosky produces digital content for FOXSports.com. For more, follow him on Twitter @BryanKalbrosky.
---
---