Doc Rivers: Not Jordan's job to inform Cuban of flip-flop
Published
Jul. 9, 2015 5:50 p.m. ET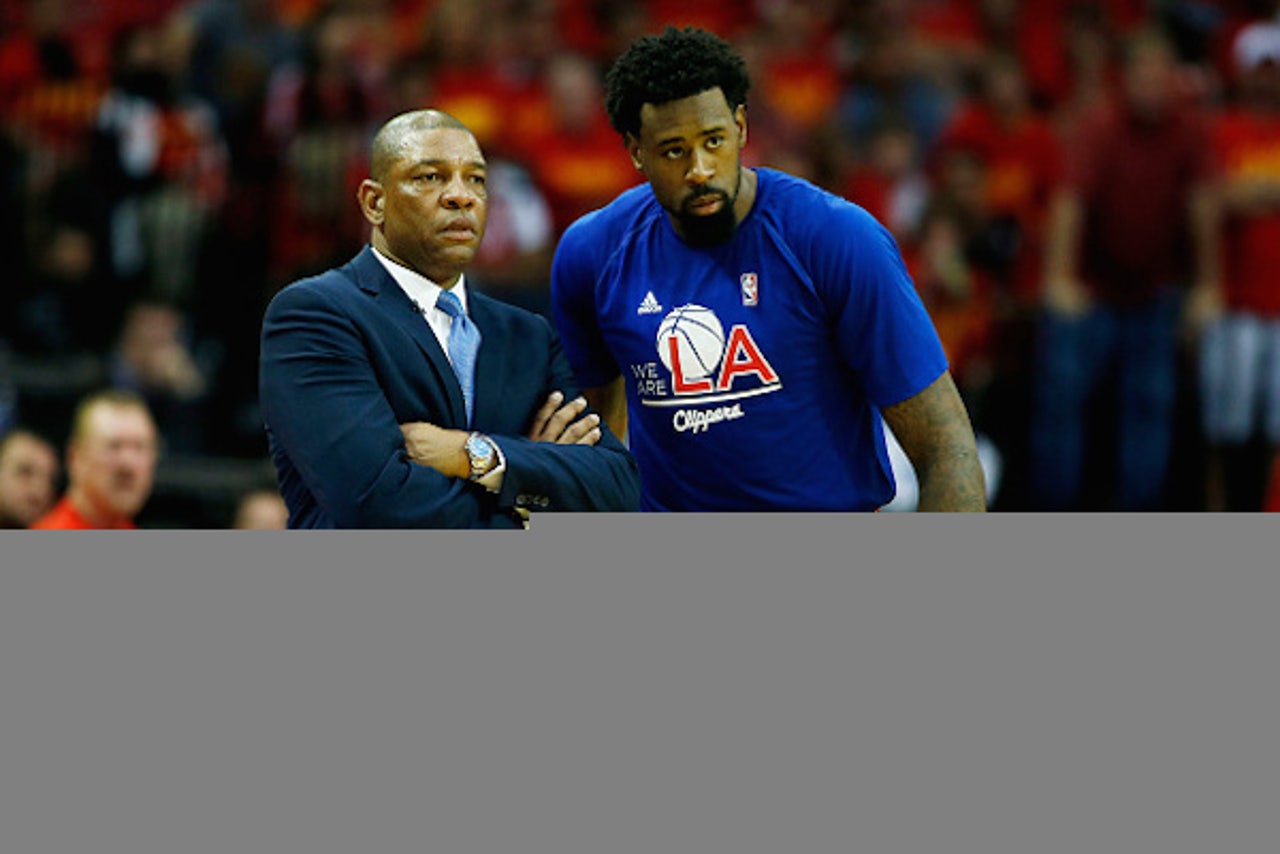 By Zack Cox
DeAndre Jordan was well within his right to spurn the Dallas Mavericks and return to the Los Angeles Clippers. But the big man's handling of the situation rubbed many in the industry the wrong way.
Throughout the Clippers' much-publicized, emoji-filled recruiting trip to Jordan's Houston home Wednesday, the 26-year-old reportedly refused to return calls and texts from members of the Mavericks organization, including team owner Mark Cuban.
This, remember, was the team Jordan had agreed to sign a four-year, $80 million contract with just last week.
But while many pundits argued Thursday that Jordan should have alerted Cuban & Co. of his change of heart, Clippers coach Doc Rivers said doing so is never the player's responsibility.
"Typically, when a free agent leaves, the agent calls," Rivers said on a conference call with reporters, via CBSSports.com. "DJ was with us seven years, and when he first decided to leave, his agent called me. Some people choose to make the call themselves, some people don't. That's why you hire reps to do that work for you. This summer, I've been turned down more than a college kid at a college bar, and I have yet to get a call from a player. It's always the agent. … It's part of our league, and it's fine. That's the way it's done."
Rivers added that while several Clippers reps did visit Jordan at home Wednesday night, it was hardly the hostage situation it had been portrayed as on Twitter.
"Guys wanted to stay to see (Jordan sign)," Rivers told reporters. "I heard that Blake (Griffin) put a chair against the door, which was hilarious. But DJ left the house a couple of times. This wasn't like, 'You can't leave the house.' None of that stuff happened. We all were free. J.J. (Redick) came and went, I left. It's funny how it was portrayed."
As for the reported beef between Jordan and Clippers point guard Chris Paul, Rivers said that has been greatly exaggerated, as well.
"The stuff that I heard about the hatred and all that was so overblown it was laughable," Rivers told reporters. "But teams have issues; they always do. And so do families. Nobody on this call has a perfect family, and that's how I view teams. It was discussed, but all of it was just a good day as far as from a coaching standpoint that we had yesterday."
The Clippers officially signed Jordan shortly after 12:01 a.m. Thursday. His contract reportedly is a four-year max deal worth $87 million.
More from NESN.com:
---
---