Divac: Karl-Cousins relationship is 'not pretty right now'
Published
Jul. 10, 2015 8:45 a.m. EDT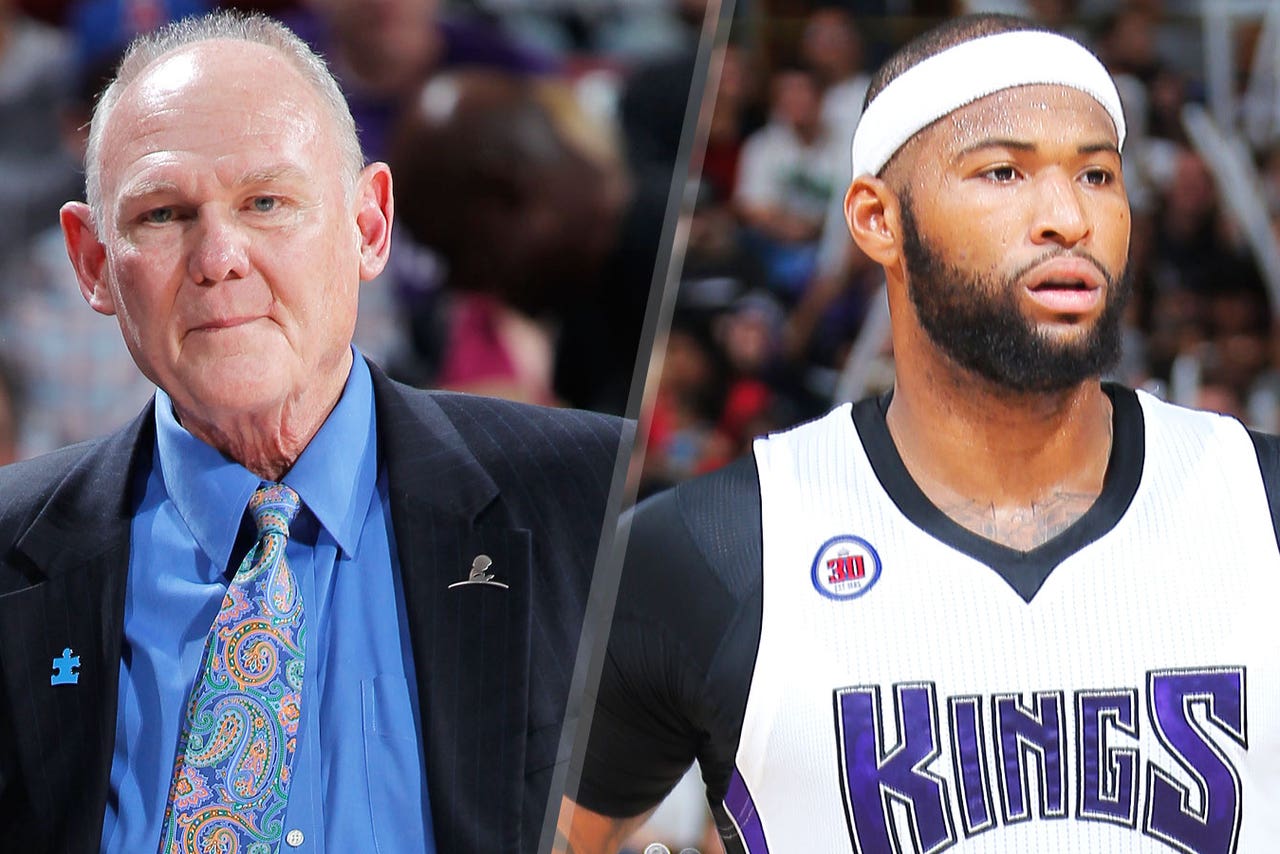 It's been a tumultuous offseason to say the least for the Sacramento Kings. And it appears the hard feelings are still lingering.
Kings President of Basketball Operations Vlade Divac told Jim Rome that the very public rift between head coach George Karl and star center DeMarcus Cousins is in need of some serious repair.
"I will be honest with you, I think it's not pretty right now," Divac said of their relationship. "I'm focused on bringing a better team this year, and I think I did a pretty good job in this free agency, and now I will be focused on the two of them. I think they should think about how they can do the best for this team, and I hope everything goes well."
Karl reportedly tried to trade Cousins to the Los Angeles Lakers for the No. 2 pick in the draft and some other pieces. Owner Vivek Ranadive reportedly was against trading Cousins and believed that Karl never wanted to coach Cousins. The Kings reportedly reached out to Kentucky coach John Calipari to gauge his interest in a front office and head coaching position, but Calipari immediately shot down those reports.
When the reports surfaced regarding a potential trade to the Lakers, Cousins took to Twitter in what many believed was a shot at Karl.
But despite the friction, Divac has no doubts about Cousins' ability to be the Kings' cornerstone.
"I really believe in DeMarcus, I think he's our franchise guy," said Divac. "I came here after 10 years, I had a chance to win the championship here with the Sacramento Kings, it didn't happen, I am coming back to do that with DeMarcus."
Divac expects Karl and Cousins to be in Sacramento for the start of the 2015-16 season, and made it clear his head coach doesn't have the power to trade Cousins.
"A lot of rumors around the country talking about 'he's not going to play for coach', 'coach wants to trade him'; it's not going to happen," said Divac. "If somebody is going to make a decision, I'm going to make the decision. So I want to keep them both here for now. DeMarcus is definitely our guy that we want to build a team around."
---
---