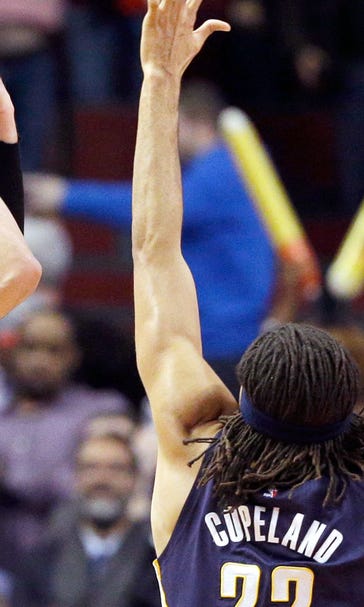 Derrick Rose wants Mirotic to stop pump-faking on three-point shots
November 3, 2015

Since being inserted into the starting lineup this season, Nikola Mirotic has been a huge asset for the Chicago Bulls.
Mirotic is not only shooting averaging 18.8 points and 6.8 rebounds, but he's shooting a very impressive 46.4 percent from three-point distance.
That last part is probably why Derrick Rose would like to see Mirotic take those shots from beyond the arc without hesitation. 
It's honestly got to be a bit of a balance. If there's no threat of Mirotic putting the ball on the floor and driving to the basket, then defenses can overplay him outside and heavily contest those shots. 
But given how good of a shooter Mirotic is, it's not surprising that Rose would want to see him launching a higher volume of those types of shots. 
"I'm on Niko pump faking. There's no reason for you to pump fake when you're one of the best shooters at your position," Rose said. "With the green light that he has. The more we play, the more we get used to taking those shots, everybody will get used to playing this way."
---
---