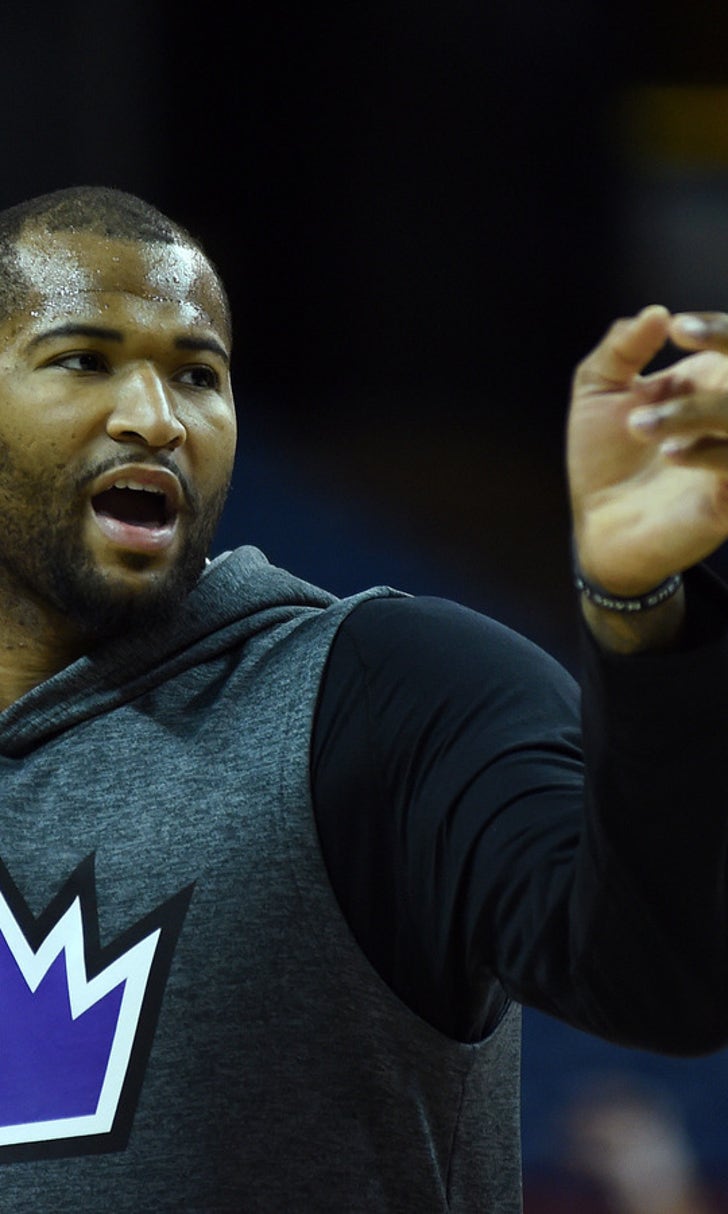 DeMarcus Cousins, Kings put trade drama behind them
BY foxsports • January 13, 2016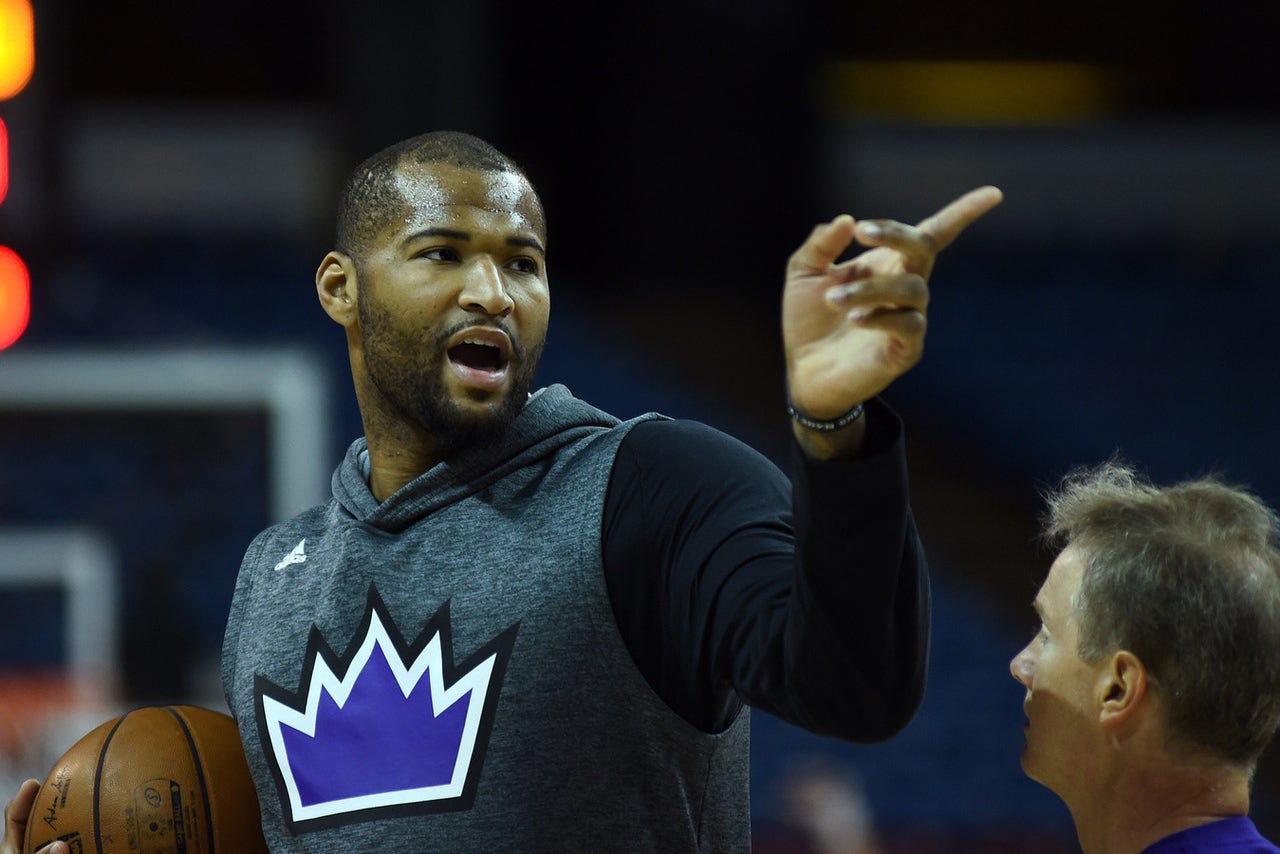 The Sacramento Kings won't trade DeMarcus Cousins.
Call it one of the most important facts for the globe to understand as the NBA careens toward the mid-February trade deadline while the Kings sit ninth in the Western Conference at 15-22.
Not that any new rumblings have propped up per se, but head coach George Karl and general manager Vlade Divac just had quite the candid interview with CBSSports.com's Ken Berger in which they detailed the rocky beginnings of the relationship between Karl and Cousins, as well as the rampant trade rumors that chased the team.
Folks will recall that Karl became the third coach of the Kings last season and immediately launched headfirst into the trade-rumblings pool by proclaiming that no player on the team was untouchable, kicking off open season on Cousins rumors. Karl admitted to Berger such an approach was a mistake:
"We got off into that trade innuendo, and I think it hurt Cuz. And I think I made a mistake in making the comment that no player is untradeable. That's something I might believe, but I shouldn't have said it. So everything kind of snowballed in the wrong way at the end of last year."
It's a learning process for all involved, including the general manager and the superstar himself. A chat about Cousins cannot skimp on his emotional outbursts on the court, of course, so Divac dove right into the topic with Berger while making it quite clear the big man isn't going anywhere:
"He's the No. 1 big guy in the league," Divac said, putting to rest any notion that Cousins will be traded. "The second one is not even close."

Nor is it close for second place to Cousins in emotional firestorms. He's working on it, Divac said.

"Sometimes he goes off," Divac said. "In Golden State, there was so much emotion that he just snapped. But a minute after, he knew what he did. That's good."

"When you know what you did wrong, it's a great step. When you do it and you don't know what you did, you're in trouble."
It's hard to argue with Divac about where Cousins stands among the league's best, nor is it simple to argue against the Kentucky product's newfound maturity on the court.
Cousins averages 25.6 points, 10.8 rebounds and 1.3 blocks per game with a ridiculous 23.60 player efficiency rating (PER). The Kings took a loss at the hands of the Golden State Warriors last Saturday in 128-116 fashion while Cousins struggled with foul trouble at a critical point, but still posted 33 points and 10 boards.
He's been on absolute fire since the turn of the year, posting minimums of 29 points and nine rebounds over five games this month.
Make no mistake—Cousins' name will come up in the trade rumblings ahead of the deadline next month.
It always does, just as say, Derrick Rose's name will continue to come to mind whenever someone utters the word "injury," for better or worse (he's hurt again, by the way). But the Kings have a new outlook and the talent to make a postseason push as the team continues to develop better chemistry and rally around a guy who continues to grow as a player and person.
None of this is hard to see for anyone who watches the Kings play, but Berger's in-depth interview really drives home the point.
The Kings are going places with Cousins as the leader. His name's bound to come up, but as Karl said in the interview, "you have all these obnoxious predictions and it doesn't mean anything."
Indeed. What matters now is how Cousins continues to grow while his team fights for a ticket to the postseason.
More from The Sports Daily:
---
---