De'Aaron Fox believes an all-Kentucky squad could beat the Golden State Warriors
BY Aaron Torres • June 16, 2017
The 2016-17 Golden State Warriors were one of the single most dominant teams we've ever seen. It's clear nobody NBA team stands a chance against them, but what about an All-Star team made up exclusively of University of Kentucky players?

At first glance the hunch has to be "no way," but big deeper and it really makes you think. An all-Wildcats squad would be loaded with guys like Anthony Davis, John Wall and others, so much so that one former Kentucky player thinks the Wildcats would win outright.

That would be NBA Draft prospect De'Aaron Fox, who sat down with me for a wide-ranging interview that will run on FOXSports.com next week. Before I let Fox go, we asked him the question: Who would win? Golden State or Kentucky? Fox thought long and hard before coming to his final decision.

"Is it a best of seven?" Fox asked. "[If it is] I'll say the Kentucky team."
"I'm going to have John [Wall] at the point guard, Devin [Booker] at the two. At the three, I'd say Michael Kidd-Gilchrist just to guard KD [Kevin Durant]. But now you've got Boogie [Cousins], AD [Anthony Davis] and Karl [Anthony Towns] for two spots. I'm going to bring Karl off the bench just because he's the youngest. That's my only reason, because he's the youngest. But that's my starting five."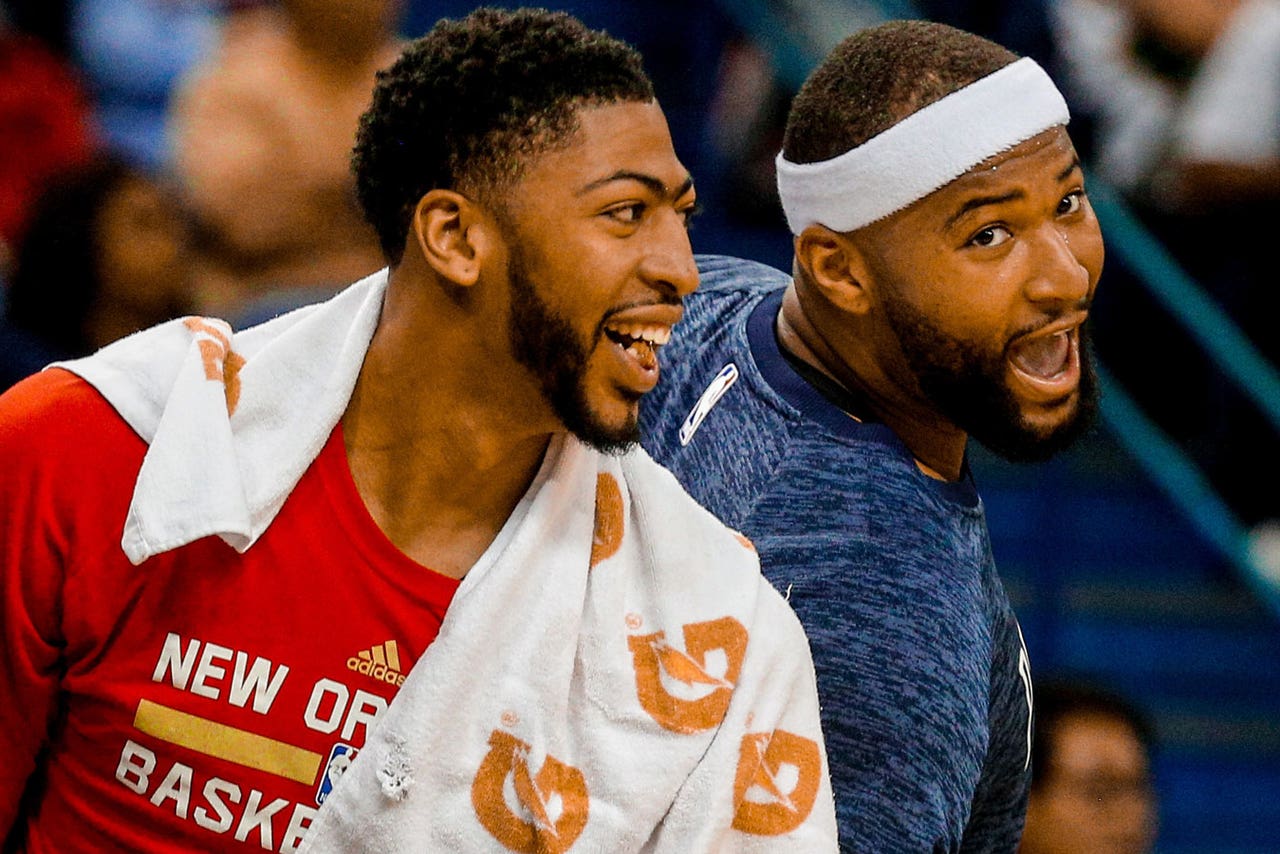 Admittedly that's a pretty solid starting five, with three legit All-Stars, an emerging star and defensive stopper. And that doesn't even include the bench, which would include names like Towns, Nerlens Noel and Eric Bledsoe.

But while see star-power, Coach De'Aaron sees something else: a versatile squad that would give Golden State fits.

"That's a tough lineup. Both Boogie and AD can move, which is good if there are switches [defensively]. Also, that's a really big lineup. John is 6-4. Devin is 6-5, 6-6. Michael is like 6-7, 6-8. Then you've got 6-11, 7-0 up front.
And [both big guys] can both shoot it. Boogie can stretch the floor, AD can stretch the floor. That's really tough for Golden State to beat. That's a really good team."
---
---