National Basketball Association
National Basketball Association
Davis scores 41, Pelicans rout short-handed Lakers 105-88
Updated
Mar. 4, 2020 1:07 p.m. ET

NEW ORLEANS (AP) Jrue Holiday doesn't concern himself with who is guarding Anthony Davis, or even how many defenders are flocking to the Pelicans' prolific power forward.
''I'd give it to him with four people on him,'' Holiday said. ''It doesn't really matter. He scores that easily.''
Davis had 41 points and 16 rebounds, helping New Orleans dominate the short-handed Los Angeles Lakers 105-88 on Tuesday night.
The Lakers expected to be healthier with forward Julius Randle returning to the lineup following a three-game absence because of a hip injury, but about two minutes into the game, starting shooting guard Nick Young was carried off with a strained right Achilles tendon.
Lou Williams scored 16 points for the Lakers and Randle finished with 12 points and 10 rebounds, but Los Angeles was in a 20-point hole by the second quarter and never recovered.
''The first half we shot ourselves in the foot'' by playing poor defense, Randle said. ''In the second half, we played well defensively; we just missed a lot of open shots that we usually make.''
Davis, meanwhile, is now averaging 31.8 points per game for New Orleans and shows no sign of slowing down. He's scored 36 or more in four of his last six games, breaking 40 twice in that span.
''I put in so much work to try and better myself as a basketball player, and when I'm on the floor I feel like no one can stop me,'' Davis said. ''It's just making the right read.''
And when he has help, New Orleans can be tough to beat.
Playing in his seventh game since returning from personal leave, Holiday started for the first time this season and scored 22 points.
''He got us off to a good start,'' Pelicans coach Alvin Gentry said, noting that Holiday also played well defensively. ''Having him out there, it's just a calming effect and obviously having him out there with A.D. - that combination is really good for us.''
Omer Asik added 10 points and 11 assists while New Orleans snapped a two-game skid.
TIP-INS
Lakers: With Williams outscoring his teammates in New Orleans, it marked the 14th time in 19 games that a reserve has been the Lakers' high scorer. ... Los Angeles, which entered sixth in the NBA in scoring, fell about 20 points off its average of 108.2 points per game. ... Timofey Mozgov had 10 points, nine rebounds and two blocks.
Pelicans: Forward Anthony Brown played nearly 22 minutes against the Lakers, who had cut him at the end of training camp. Lakers coach Luke Walton said before the game that he views Brown as an NBA player but didn't have room for him on the roster because he wanted to maintain more of a veteran presence in the locker room, opting to retain Metta World Peace instead. Brown finished with seven points, six rebounds and two assists.
DOMINANT DAVIS
The 6-foot-11 Davis didn't have any dunks - somewhat unusual for him - but he scored in just about every other way possible. There were turnarounds from the post, mid-range jumpers, as well as off-balance floaters and runners as he was fouled.
When the Lakers briefly threatened to get back in the game, cutting their deficit from 28 to 19 in the third quarter, Davis answered with a driving layup and straightaway 3.
''I was just trying to take over the game and not let them come back,'' Davis said.
Davis, who also had four steals, three assists and two blocks, even dived to the floor to fight for a loose ball with New Orleans up by 24 in the third quarter, tying up Luol Deng for a jump ball.
YOUNG'S NEXT STEP
The Lakers said Young is slated to have an MRI on Wednesday to better gauge the severity of his injury. Walton said ''it will be tough'' on his team if Young has to miss a substantial amount of time, particularly with fellow guard D'Angelo Russell (left knee) already injured. Walton said he'd likely have to break up a reserve unit that has been among the highest scoring in the NBA to fill the guard spots, adding, ''We'll have to get creative.''
UP NEXT
Lakers: Visit Chicago on Wednesday night.
Pelicans: Host the Los Angeles Clippers on Friday night.
---
---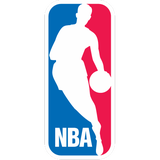 Get more from National Basketball Association
Follow your favorites to get information about games, news and more
---