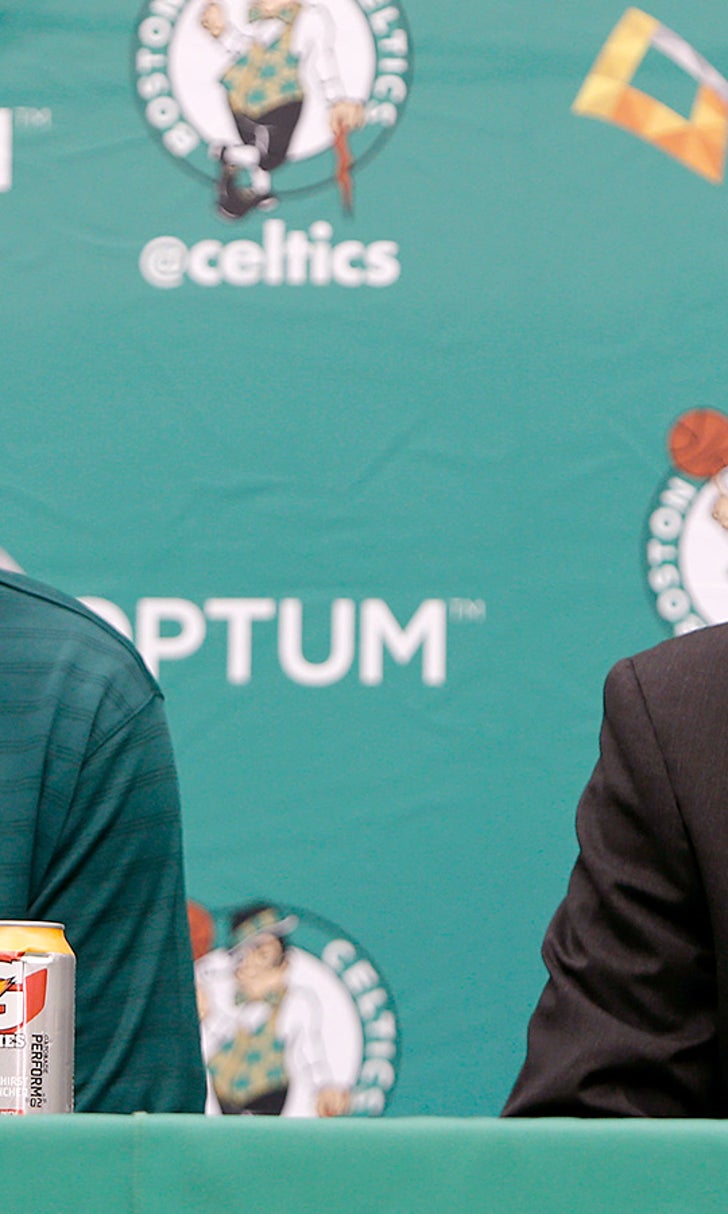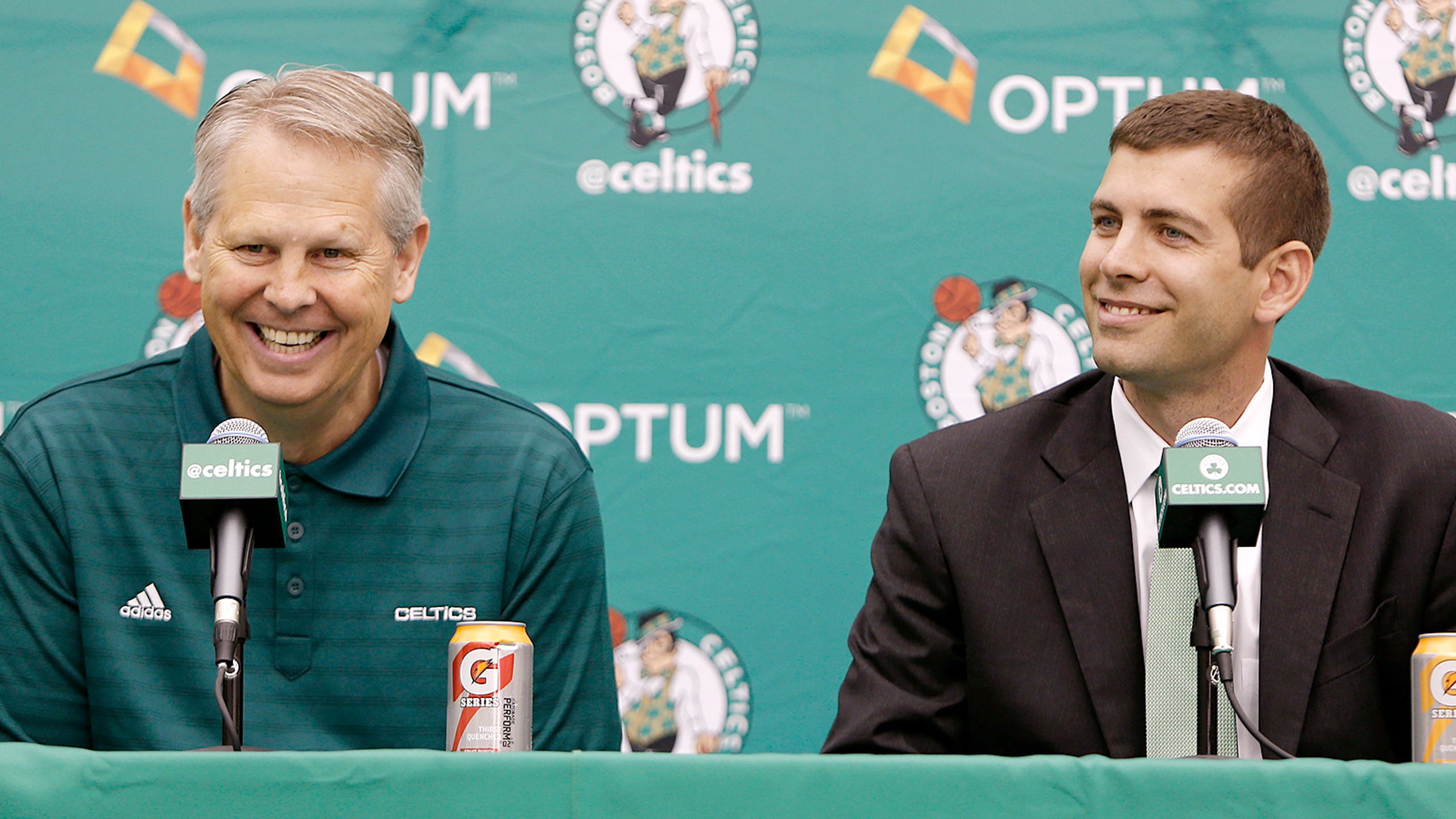 Danny Ainge says Brad Stevens will go down as 'one of the great coaches to ever coach in the NBA'
BY foxsports • July 31, 2015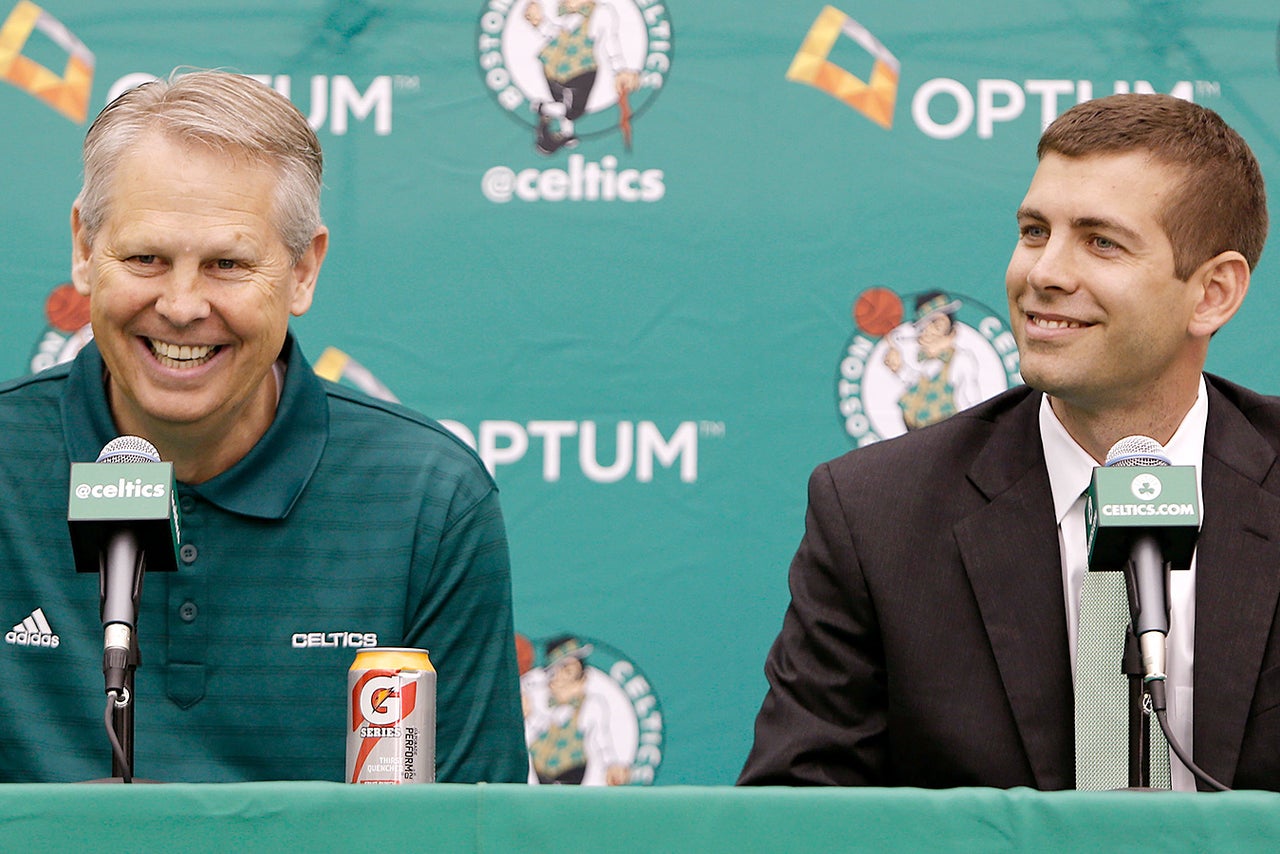 Boston Celtics head coach Brad Stevens has one of the smartest minds in the NBA. He's also the youngest coach in the league, which means he has a very long future ahead to accomplish all that many expect him to. 
And in Celtics general manager Danny Ainge's opinion, Stevens will eventually be universally viewed as one of the all-time greats. Here's what he recently said, per ESPN Boston's Chris Forsberg:
"Brad is one of the smartest coaches in the NBA. He's learning the game still. But he's a tireless worker, he's a great communicator. It's exciting for me that Brad is getting the accolades that he's getting. We've always known that about Brad. He's going to have some ups and downs through his coaching career, but, it's my opinion that, in 10 or 20 years from now, we'll be talking about Brad as one of the great coaches to ever coach in the NBA."
It's a bold declaration about a coach who's yet to win a single playoff game and holds a career record of 65-99. But Stevens has accomplished quite a bit in his two years, leading a weak roster to the postseason a year ago and getting the absolute most out of several flawed players. 
Once the Celtics get Stevens some real talent, there's no doubt he'll know what to do with it. 
(h/t: ESPN Boston)
---
---