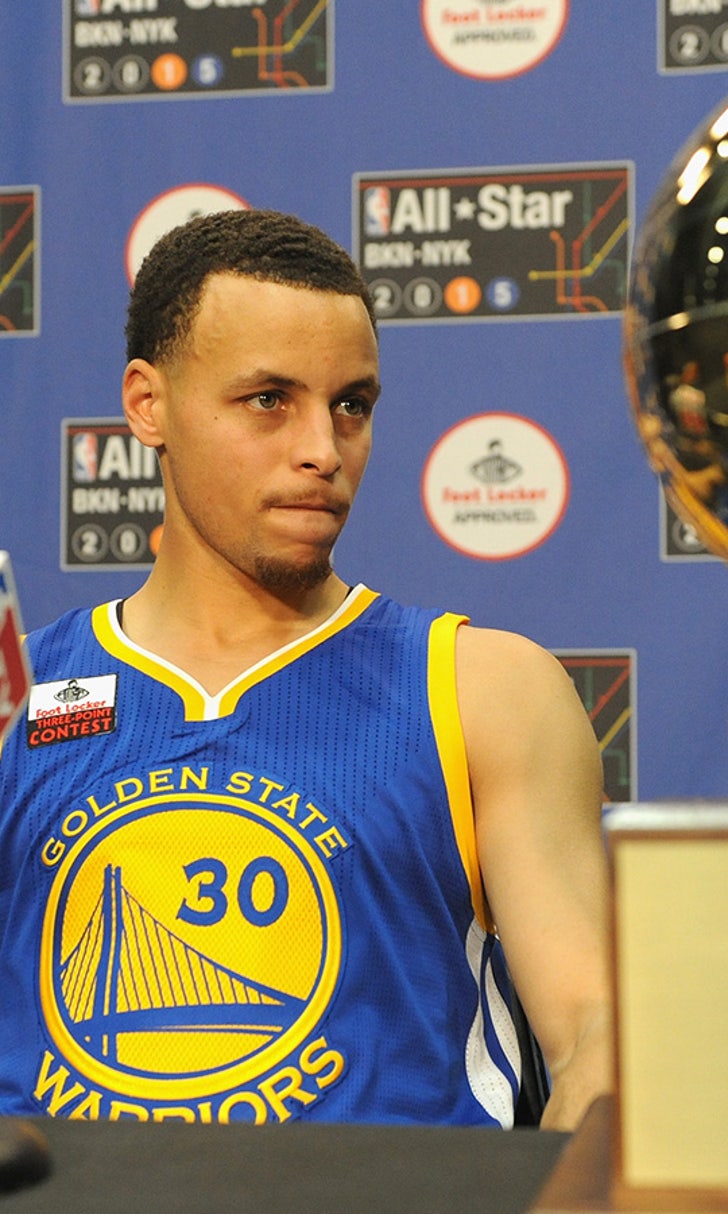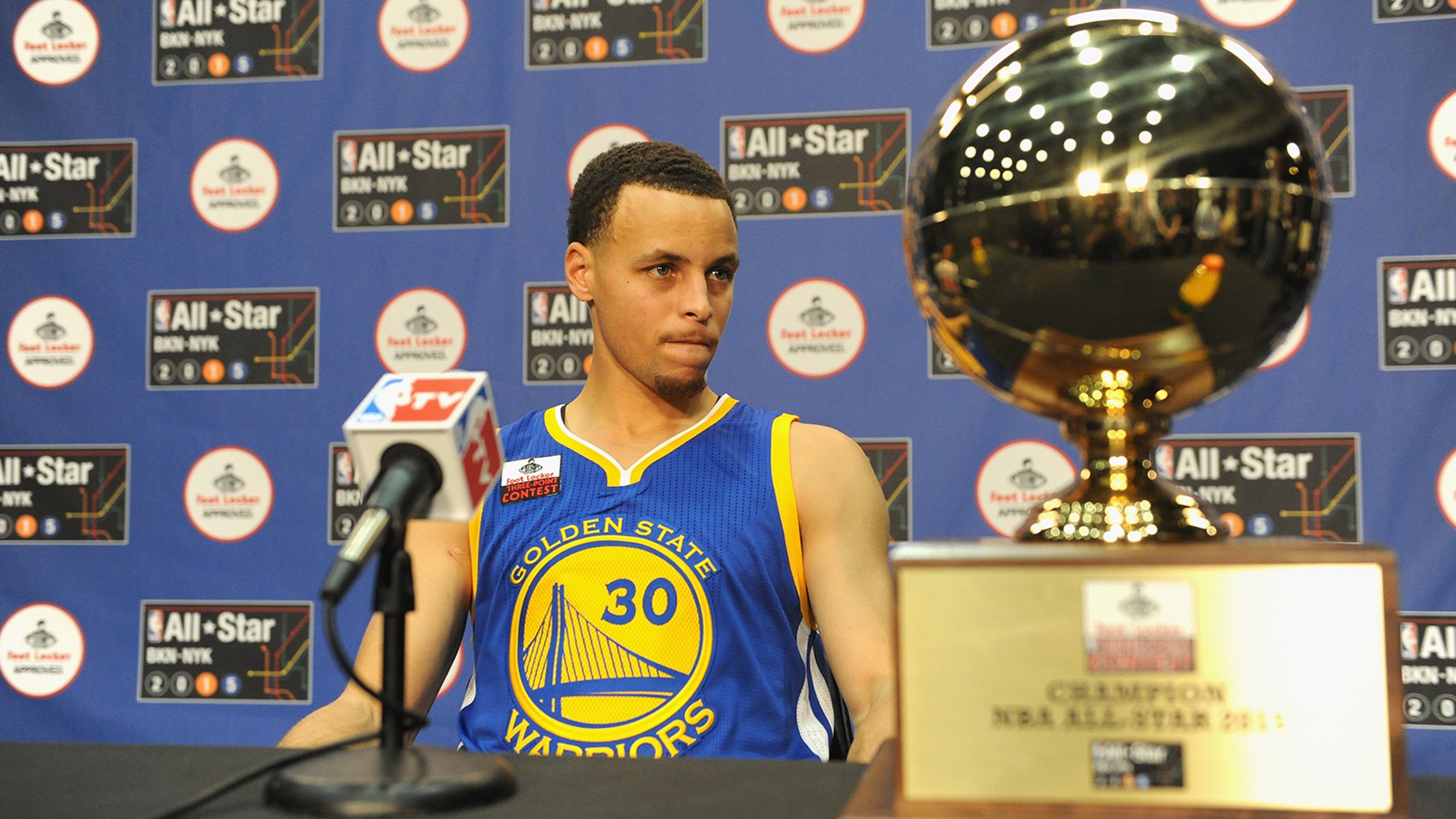 Curry to defend his 3-Point Contest crown vs. Klay Thompson
BY foxsports • February 4, 2016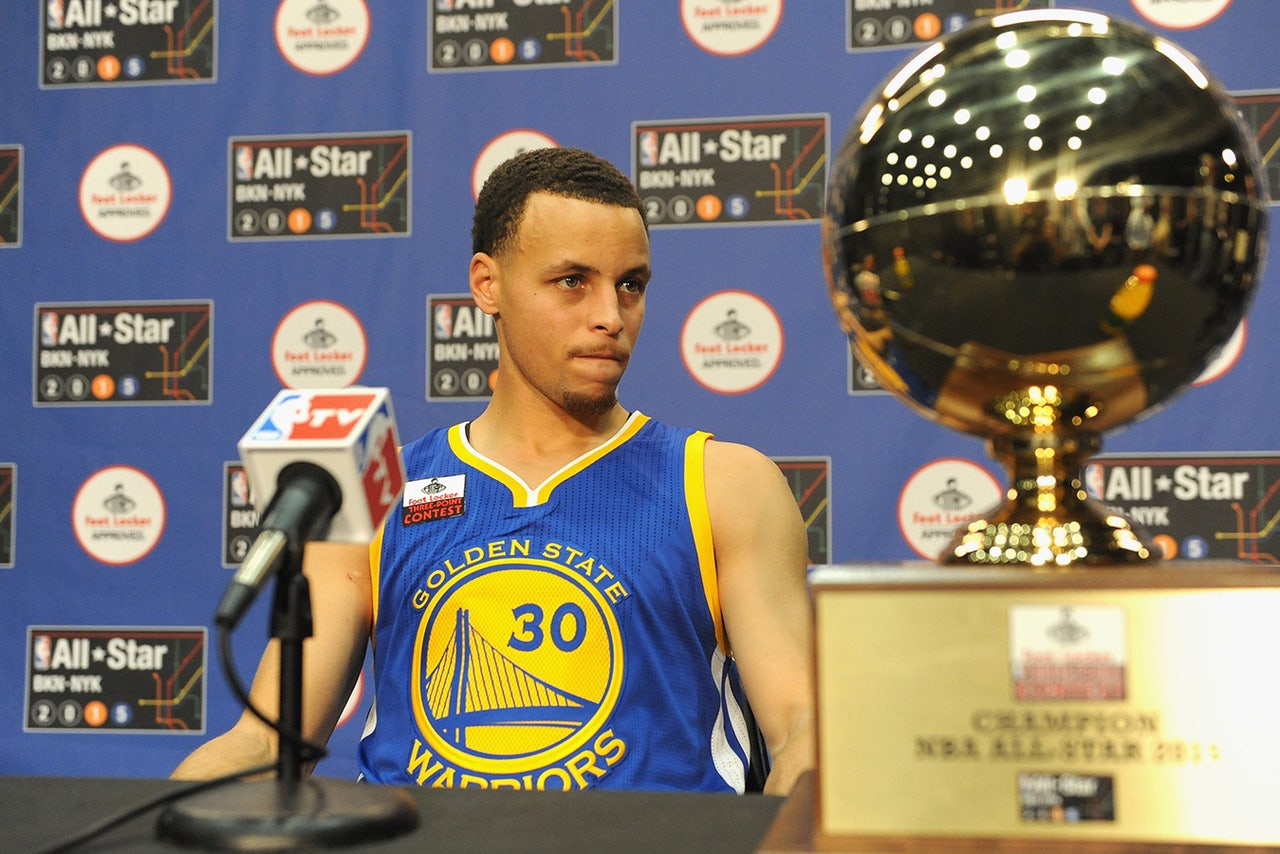 This year's NBA Three-Point Contest at All-Star Weekend is filled with some of the deadliest shooters ever. The Golden State Warriors are obviously well-represented, with the event's defending champion — and the planet's best shooter — Steph Curry, set to battle his fellow Splash Brother, Klay Thompson. 
Those two alone make for must-see TV. Throw in everybody else, and we're probably looking at the most talented group in recent history. Just look!
That's a lot of really great shooting — even if Kawhi Leonard, Omri Casspi, Jared Dudley and Toronto native Kelly Olynyk weren't invited — but something really bizarre needs to happen for Curry not to win going away. (You're nodding your head if you've ever watched him play basketball.) 
An extremely quick primer: This is Curry's fourth season in a row leading the NBA in 3-point attempts and makes; he's shooting 45.8 percent beyond the arc, which ranks fourth; his 44.3 percent career average is higher than every other active player and ranks second in NBA history. 
He isn't human, and, to be fair, letting him compete isn't really fair to the other participants. (Especially James Harden. Sorry, James Harden.)
---
---