National Basketball Association
National Basketball Association
Cousins hopes new coach, new arena help boost Kings
Updated
Mar. 4, 2020 8:44 p.m. ET

SACRAMENTO, Calif. (AP) In six seasons in the NBA, ultra-talented Sacramento big man DeMarcus Cousins has already had six coaches and hasn't come close to sniffing a playoff berth.
The struggles have weighed heavily on Cousins, who has feuded with many coaches out of frustration with the years of losing. His happiest times came when he played for one-plus season under defensive-minded coach Mike Malone.
Cousins hopes a return to that style of coaching with the hiring of Dave Joerger this offseason will help the Kings turn things around in their debut season in their new downtown arena.
''We've been here before. We've been a defensive-minded team before and that was one of our better teams so I'm excited for this,'' Cousins said. ''This is something that we needed. Coach is bringing a quality that we need and I think he's going to get us on the right path.''
The Kings have spent most of the past decade on the wrong path following the firing of Sacramento's only winning coach in Rick Adelman.
In the 10 seasons since Adelman was fired, the Kings have failed to make the playoffs even once and have lost more games than any team other than Minnesota.
Now with the new arena, new coach and star player in Cousins to build around, the Kings are hoping to lay the foundation for another run of success.
''We want to set the tone for what this season is about but also deeper thinking as far as what is it going to be three years from now,'' Joerger said. ''This is a starting point for that. That's the way I'm looking at it.''
Here are some other things to watch for with the Kings this season:
NEW HOME: After years of uncertainty about their long-term future as a franchise while playing in a run-down arena, the Kings are excited to have a shiny new downtown home. The Golden 1 Center is a state-of-the-art facility that the team hopes provides a lift on the court and serves as an attraction to potential free agents in the future.
AT THE POINT: The Kings will have to open the season without starting point guard Darren Collison for the first eight games after he pleaded guilty to a misdemeanor charge of domestic battery. Collison was being counted on to replace the departed Rajon Rondo in the lineup and his absence will be felt early. Free agent acquisition Ty Lawson should get a shot to run the point in Collison's absence.
''It's been a difficult offseason but as a man you have to take responsibility,'' Collison said. ''I think right now what's best for my family is to move forward and try to focus on basketball. This has been my safe haven so far.''
OLYMPIC EXPERIENCE: After only experiencing losing in his first six seasons in the NBA, Cousins got a chance to feel what it's like to be part of a winner this summer when he won a gold medal at the Olympics for the U.S. national team. Cousins hopes to use lessons he learned at the Olympics to help turn the Kings into a winner.
''We hit some adversity over there and I saw how we stayed together as a team,'' he said. ''That's something that this team hasn't been great at. Hopefully I can bring that trait to this team.''
HOMECOMING: Among the offseason additions was forward Matt Barnes, who grew up in Sacramento and played for the team before the start of its decade-long playoff drought. Barnes has bounced around the league since being traded midway through his only season with the Kings in 2004-05 and spent last year in Memphis playing for Joerger.
''It's a dream come true to be back home, help the city celebrate this new arena, help the team get back to the playoffs, which I think we're very capable of,'' he said. ''I'm home.''
GOING BIG: While many teams in the NBA are going to ''small-ball'' lineups, the Kings will be bucking the trend a bit by starting two big men in Cousins and second-year player Willie Cauley-Stein. Cousins showed the ability last year to shoot from the outside and can also run the offense from the high post, making the two-big-man strategy possible.
---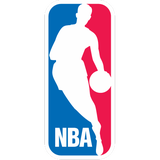 Get more from National Basketball Association
Follow your favorites to get information about games, news and more
---