Could the Wizards take a run at Kevin Love?
Published
May. 26, 2015 2:22 p.m. ET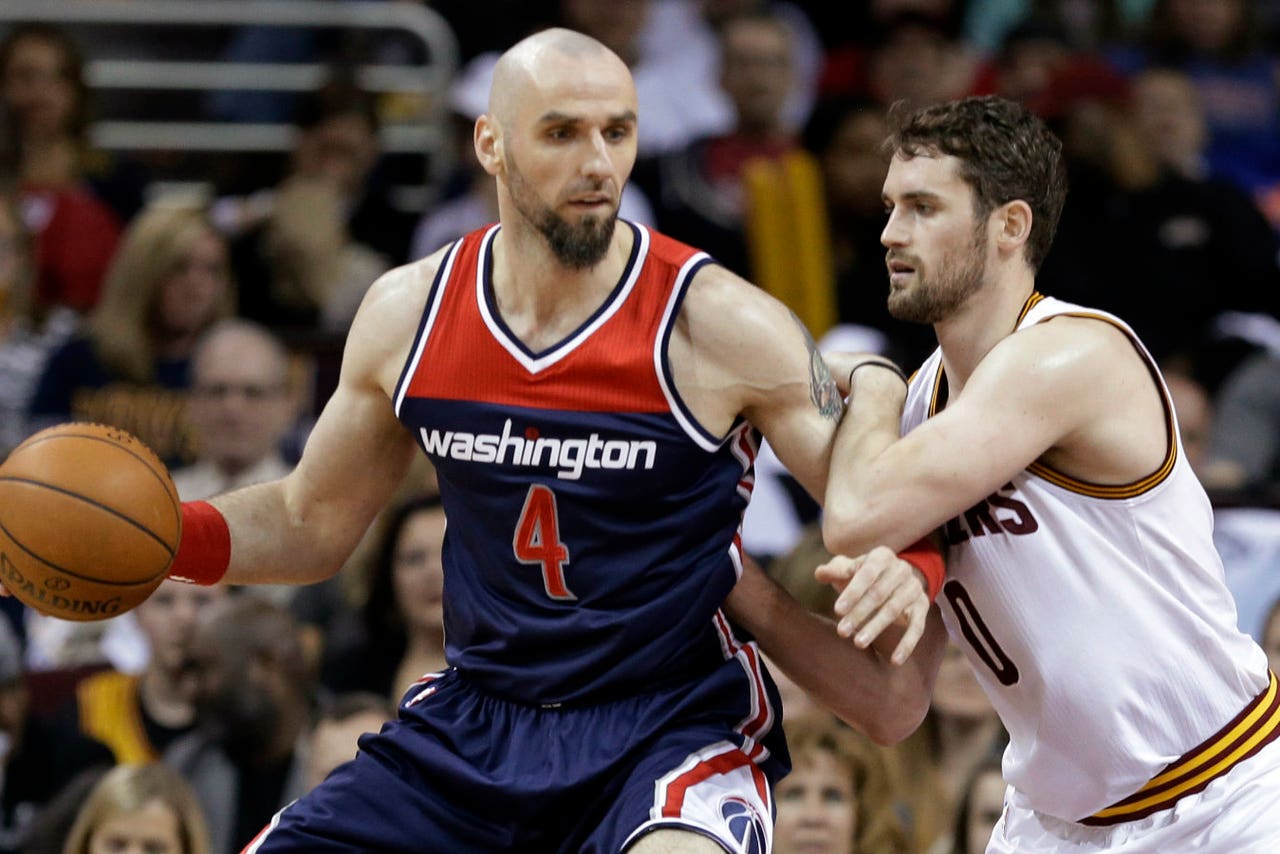 After losing to the Atlanta Hawks in the Eastern Conference Semifinals, the Washington Wizards could explore the trade market this offseason. With franchise cornerstone John Wall locked up on contract, and with Bradley Beal likely joining him soon, the Wizards could make a play for a marquee big man.
Although Cleveland Cavaliers forward Kevin Love will be an unrestricted free agent this offseason, it's possible Love could work with the Cavs to negotiate a sign-and-trade deal to a destination he wants to go that might not have the cap space to sign him outright.
Here's David Aldridge at NBA.com with more:
They should attack now, and think big. Washington has $20 million in potential trade bait available. Nene's contract expires in '16, and Martell Webster and DeJuan Blair have team options for 2016-17 -- in essence, making their contracts expirings for next season as well. So why not take a run at, say, Kevin Love? The Wizards have all their upcoming picks, including their '15 first-rounder; if they could find a third-team to act as intermediary, a sign-and-trade extravaganza including Nene, Webster, Seraphin -- likely to leave, anyway -- and picks going in some combination to Cleveland and/or Philly could get things rolling.
(h/t NBA.com)
---
---