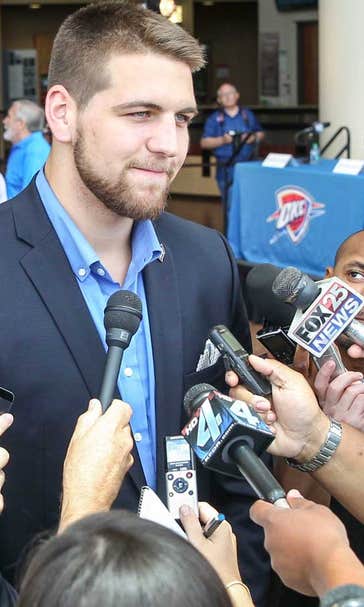 Could Mitch McGary break out next season?
September 3, 2015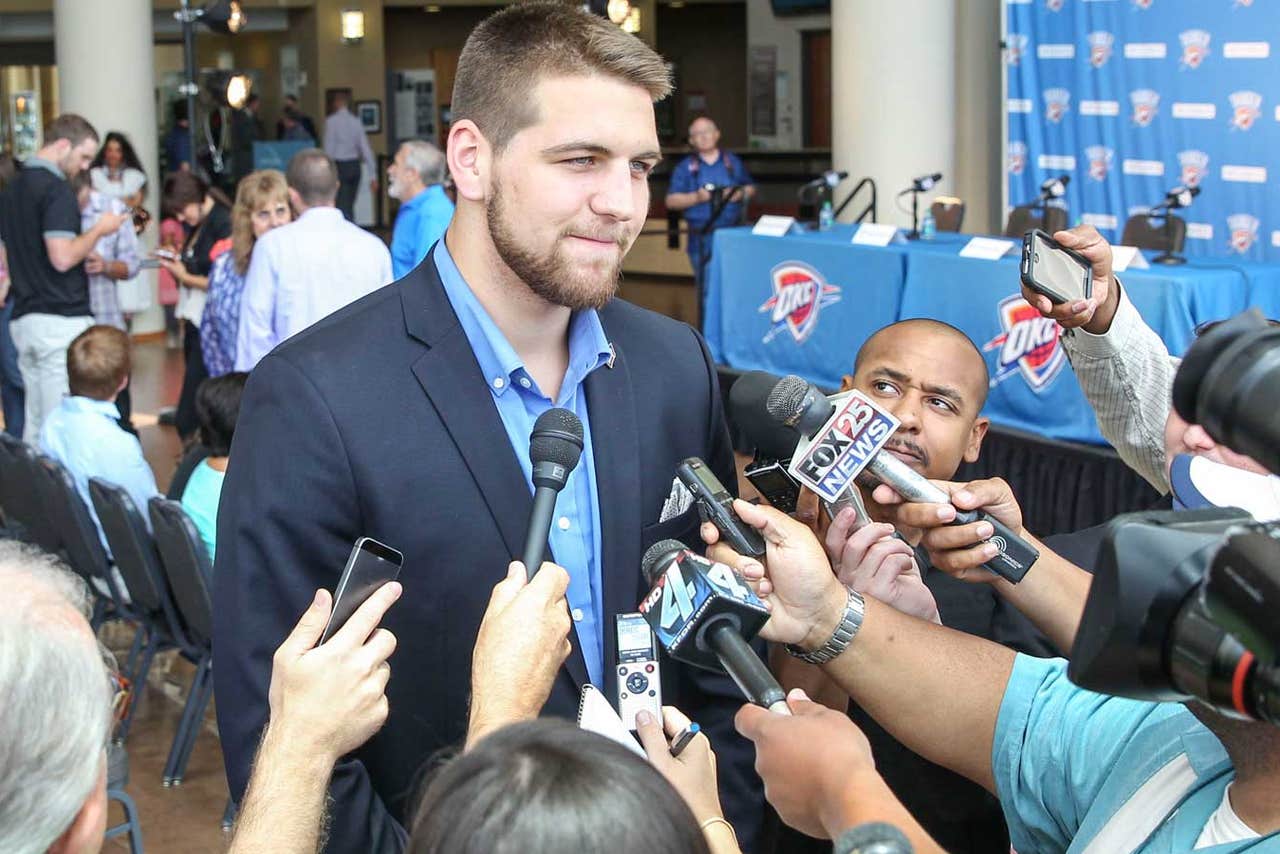 Take a look at the above picture. Does it look familiar? If you were a fan of the Oklahoma City Thunder last season, it probably does.
Thunder fans remember rookie big man Mitch McGary for his suits more than his stats. McGary was limited to just 32 games last season, as he dealt with an assortment of injuries, and had an up-and-down rookie campaign.
McGary was in and out of the rotation depending on which Thunder players were injured and how former head coach Scott Brooks was feeling about McGary's performance. But when McGary did get a chance at regular minutes, he produced at a high level.
Moreover, McGary has reportedly lost 30 lbs. since the end of the regular season, and looked like a completely different player at summer league.
"... this summer league reel has so much skill," Marina Mangiaracina of Welcome To Loud City writes. "It's got difficult jumpers. Running with the ball in transition and dishing it. Finishing through contact. Making decisions with the ball on the wing. If I didn't know any better, I'd think I was watching a Blake Griffin highlight reel."
While his spot in the rotation is unclear -- Serge Ibaka, Enes Kanter and Steven Adams could probably fill the 96 big-man minutes by themselves, and that's not including any Kevin Durant small-ball minutes -- McGary might be able to force his way into a bench role if he plays as well he did this summer.
(h/t Welcome To Loud City)
---
---