National Basketball Association
National Basketball Association
Column: Cavalry rides to LeBron's rescue in time
Published
Jun. 20, 2012 7:16 p.m. ET

History is rarely this neat.
We've been browbeating LeBron James for nearly two years, but a few minutes at the end of Game 4 was all it took to prove he knew what he was doing all along. All those Cavs teams that James single-handedly carried into the playoffs couldn't win enough games with him playing his absolute best. And none of them likely would have won the one the Heat did Tuesday night 104-98 against a talented young Oklahoma City squad - with James stuck on the sideline fighting a cramp. Yet that's exactly why James fled Cleveland: so he wouldn't have to do all the heavy lifting himself.
He was effectively done with nearly 3 minutes left, after breaking a tie with one final cold-blooded 3-pointer. He had 26 points, 12 assists and nine rebounds at the time. But unlike in Cleveland, once it became clear somebody else had to lead Miami the rest of the way, there was no shortage of high-priced reinforcements. Dwyane Wade stepping up was no surprise; Mario Chalmers doing the same was only a mild one.
''He actually thinks he's the best player on this team and that's a gift and a curse,'' Wade said about Chalmers, who scored 12 of his 25 points in the final quarter. ''But tonight it was a gift for us because he never gets down on himself, he always believes, `Find me, I can make a shot. I can make a play.'
''He was huge for us.''
James' admission that he needed more help than he was getting in Cleveland, that he was willing to follow on occasion instead of leading all the time, invited most of the derision. James might have modeled himself after Michael Jordan, but ''The Decision'' made him seem more like Scottie Pippen, another prince who wound up in possession of a fistful of rings yet was never really cut out to be king. Real kings like Jordan - and Larry Bird, Magic Johnson, Kobe Bryant did and even Tim Duncan - dug in their heels and made lesser stars come to them. To his credit, James' ego was compact enough to be transported inside a suitcase.
Yet Jordan needed Pippen, and John Paxson and Steve Kerr on occasion, to bail him out, too, the way Shane Battier did for James in the first three games of the series and Chalmers did in Game 5. The Chalmers cameo might have been especially gratifying, since Wade and Chris Bosh and especially James have been riding the former Kansas star especially hard. As much as the three superstar pals rely on each other, they know there's only one basketball to share and that for much of the time, it's going to be in Chalmers' hands when the play begins. So they've gone out of their way to keep the chatty point guard focused. For one night, at least, it paid huge dividends.
It's strange to think that the defining moment of the Heat's season so far might be when teammate Juwan Howard and trainer Jay Sabol went out onto the court to prop up James for the walk back to the bench, because he didn't look strong enough to make it on his own. Or that the most important few points of James' first title - no team has ever blown a 3-1 advantage in the finals - will have been scored by Chalmers, either on the nifty driving layup he slipped in with 44 seconds, or the two free throws two possessions later that sealed the win.
If James resented any of it, he wasn't letting on. Ditto for any lingering pain.
''He was hurting,'' Wade confirmed afterward. ''But that's what it's about this time of the year. It would hurt more if we lose the ballgame, so it feels a little better if you can win it.''
Forgotten, too, was James' pregame exchange with Oklahoma City defender Serge Ibaka, who suggested James couldn't cover Thunder star Kevin Durant. Instead of rising to take the bait, James laughed the whole thing off.
''I don't really care what he says, he's stupid. Everyone says something to me every series, then (the media) tries to get a quote,'' James said. ''It's stupid.''
Of course, it's easier to do when like James, you're averaging 30 points and 10 rebounds in the biggest series of your career and the cavalry is always close by.
''We're going to prepare the same way we been preparing all series. When we play Miami heat basketball,'' James said finally, content to be part of a team instead of it all, ''we give ourselves a good chance to win.''
---
Jim Litke is a national sports columnist for The Associated Press. Write to him at jlitke(at)ap.org and follow him at Twitter.com
---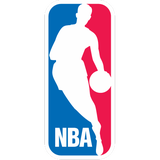 Get more from National Basketball Association
Follow your favorites to get information about games, news and more
---