National Basketball Association
National Basketball Association
Collison, Hornets edge Bucks in OT
Published
Nov. 26, 2009 5:55 a.m. ET

Darren Collison pounded his chest as the New Orleans Arena crowd went wild. Fellow rookie Brandon Jennings tilted his head back and looked upward in disgust.

With the game on the line, Collison and the Hornets got the best of a matchup between a pair of rookies off to impressive starts.

David West had 27 points and 10 rebounds, and Collison added 18 to help New Orleans defeat the Milwaukee Bucks 102-99 in overtime Wednesday night.

"Regardless if you're a rookie or not, it's about basketball and anybody can make plays at the end of the game," Collison said. "You saw the plays that (Jennings) made at the end of the game and I'm trying to do the same as well. That rookie label ... it really doesn't matter."

Jennings, a former prep star who played a year in Italy before joining the Bucks, has been starting all season and came in averaging 24.2 points. Collison, a first-round pick out of UCLA, was forced into a starting role less than two weeks ago when Chris Paul sprained his left ankle and has helped the Hornets to victories in four of their past five games.

The pair played a big role in deciding the game, which appeared to belong to Milwaukee when the Bucks led 89-84 with under a minute to go.

Baskets by West and Collison pulled the Hornets to 89-88 with 13 seconds left. After Jennings hit two free throws with 12 seconds left, Collison hit a straight-on 3-pointer with 7.5 seconds to go to tie it at 91. Jennings had the ball with the Bucks looking for the winning shot in regulation, but Collison tipped it away from him and time ran out.

"Darren has been to Final Fours," West said. "When it comes to competition and pressure situations, it doesn't get any tougher than that. We knew he could come in and handle it. We expected this from him."

The Bucks also led late in overtime, but Darius Songaila's tip-in tied it with 45 seconds left. Moments later, Collison stole the ball from Jennings, forcing the Bucks' rookie to foul. That's when Collison turned and pounded his chest, seemingly certain he'd sink the next two free throws to give New Orleans the lead, which he did.

"That changed the whole game," Jennings lamented. "We had the ball and we had a chance to go up, but they went up."

Jennings made amends shortly after with a driving layup to tie it at 99, then Collison was fouled again on a drive with eight seconds to go. Collison missed his second free throw, but Kurt Thomas and Michael Redd collided going for the rebound and wound up tipping the ball back to Hornets guard Devin Brown. He was fouled with five seconds remaining and made both free throws, then Redd's attempted game-tying 3 bounced off the rim as time expired.

"It hurts," said Bucks guard Luke Ridnour, who scored a season-high 23 points and had 10 assists. "I felt like we should have won the game. ... It's just unfortunate. You work hard. There are some big games to win on the road and we let one" get away.

Hakim Warrick added 22 points and 10 rebounds for Milwaukee, which has lost two straight for the first time all season. Jennings finished with 14 points, Charlie Bell added 12 and Redd 11 for the Bucks.

Brown finished with 13 points for New Orleans and Peja Stojakovic 10, while Emeka Okafor had 13 rebounds and New Orleans outrebounded Milwaukee 61-49.

The Hornets had trouble making shots early on. With less than nine minutes remaining in the second quarter, New Orleans was shooting 11.8 percent (4 of 34) until Marcus Thornton hit a driving layup to cut the Bucks' lead to 33-22.

Milwaukee was unable to take advantage, however. The Hornets remained within single digits for most of the half, pulling to 44-39 on back-to-back 3s by James Posey and Stojakovic.

Redd's 3-pointer gave the Bucks a 47-39 lead at halftime.

"As poor as they played in the first half, I think we should have put them away a little more," Ridnour said.


Notes


The Hornets have won 11 straight home overtime games. ... Collison has scored in double figures in eight straight games. ... The Bucks lost their previous game, 112-98 at San Antonio on Monday. ... The Bucks had 15 second-chance points and the Hornets 16, marking the first time this season Milwaukee finished a game trailing in that statistical category. ... The Hornets have won eight straight against the Bucks, who've lost nine straight in New Orleans Arena.
---
---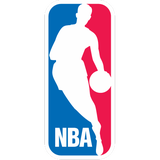 Get more from National Basketball Association
Follow your favorites to get information about games, news and more
---